Pictures of the week: Baby alpaca, a volcano and a hit on a bank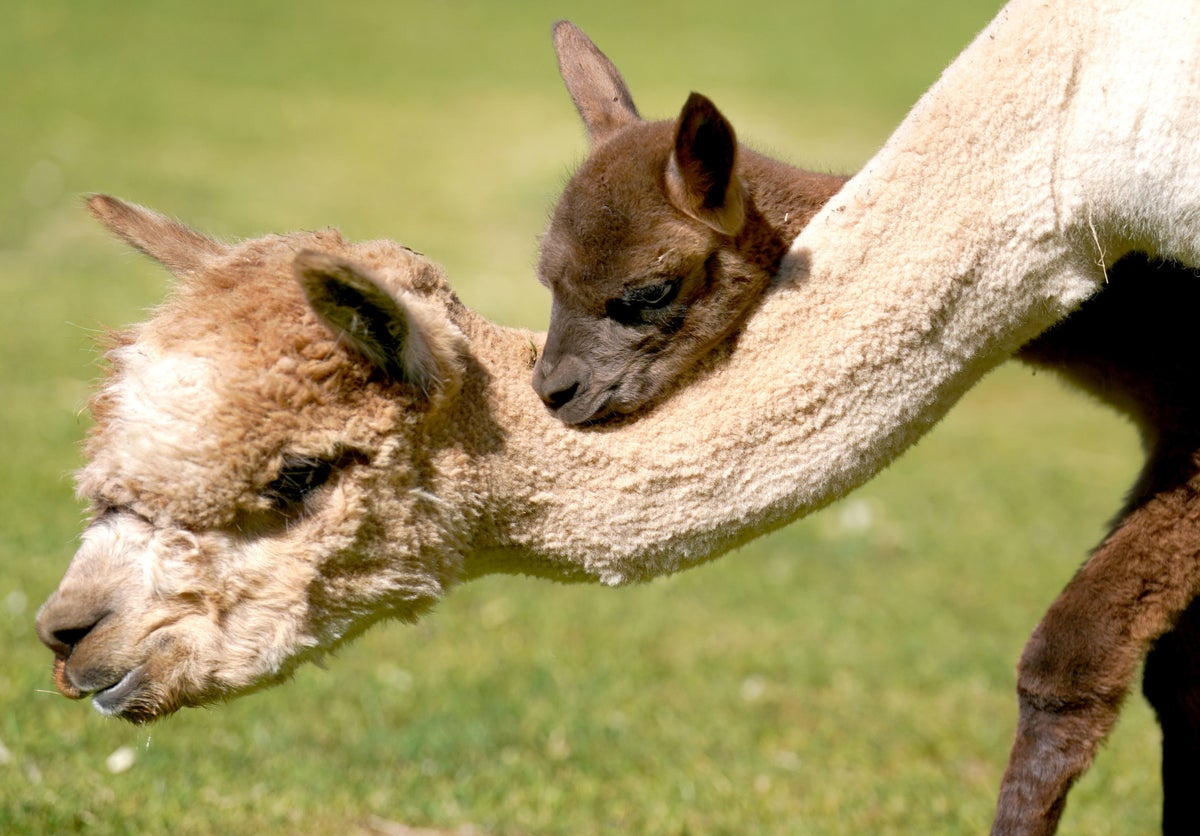 Each week, The Independent's photo editors sort through hundreds of thousands of images sent to us by photo agencies around the world.
These are some of the most eye-catching and impactful images from culture, news, politics, sports and lifestyle.
You can also use our to keep up to date with the latest headline-grabbing photographs Instagram.
South Korea's Apache AH-64 helicopter fires flares during a joint South Korea-US military exercise at the Seungjin Fire Training Field in Pocheon.
Members of the Lee Valley Ice Skating Club skate at the opening of the new £30m Lee Valley Ice Center in Leyton.
Amur tiger Mishka with one of her six week old cubs as they go exploring at Banham Zoo in Norfolk.
Leon Marchand competes in the men's 200m butterfly series during the French Swimming Championships in Rennes, western France.
An artist puts the finishing touches to a mural under a bridge in New Delhi.
A man takes photos near a fishing boat as tidal waves hit the shore of the Arabian Sea at Juhu Koliwada in Mumbai.
Mayon Volcano spews ash and lava near the city of Legazpi in the Philippines.
Taxi drivers protest in Barcelona after the Court of Justice of the European Union rejected rules by the city of Barcelona that drastically limit the number of cars using ride-hailing apps.
Newborn alpaca Sir Steveo, named after one of his keepers, ventures outside at Pets Farm at Blair Drummond Safari Park near Stirling.
A field suffering from drought can be seen in Tuusula, Finland.
A protester smashes windows of Byblos Bank during a protest in Beirut demanding the release of depositors' trapped savings.