Pirola panic: What is the new Covid variant and how many cases are there across US and Canada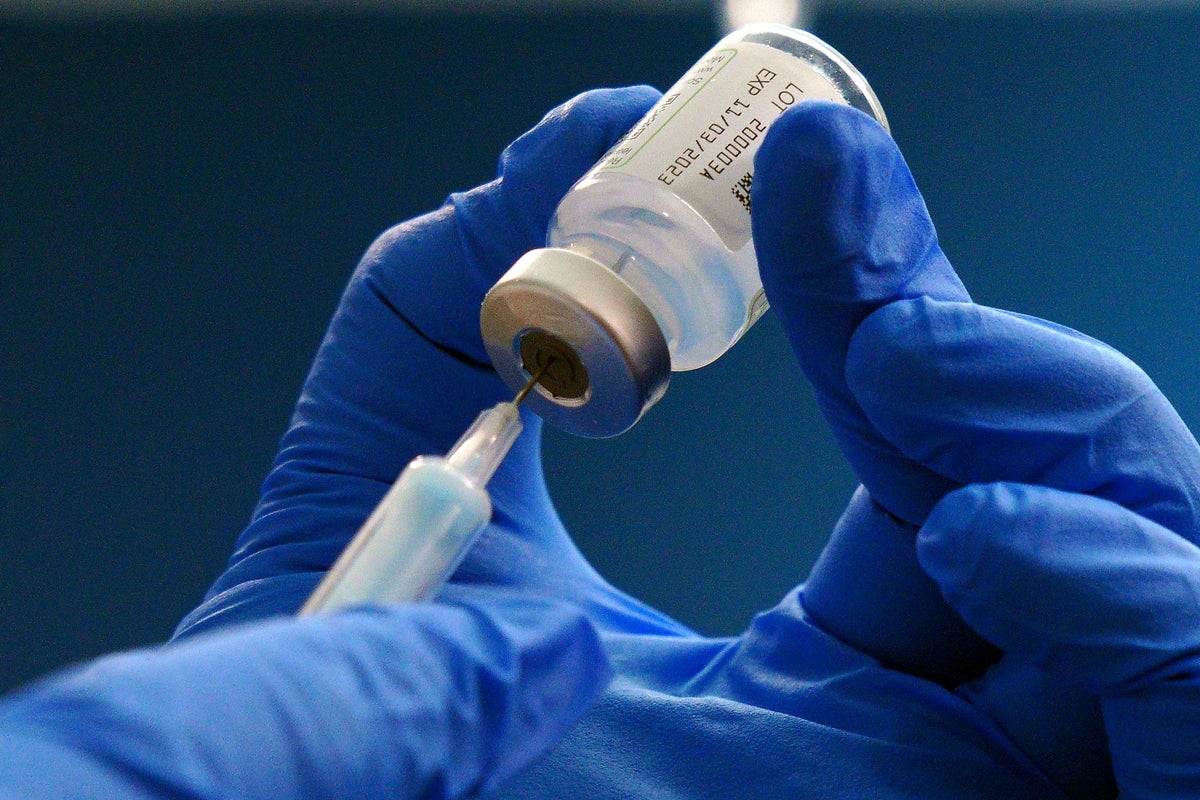 A new Covid variant called "Pirola" is spreading in the United States and is currently being closely monitored by the World Health Organization.
"Pirola" is a combination of the Greek letters Pi and Rho and has more than 30 mutations in its spike protein compared to XBB.1.5, a variant of Omicron that was the dominant strain in the U.S., according to a Thursday bulletin Yale Medicine.
"Such a high number of mutations is remarkable," said Scott Roberts, MD, an infectious disease specialist at Yale Medicine.
Dr. Roberts said this is comparable to the number of mutations that differ between Delta, one of the early strains of the coronavirus, and Omicron.
"When Omicron launched in winter 2021, there was a huge increase COVID-19 cases because it was so different from the Delta variant and evaded immunity from both natural infection and vaccination," Dr. Roberts added.
"The other concern is that this strain has appeared in at least six countries and the cases are unrelated. This suggests some degree of transmission in the [international] Community that we don't recognize."
What is BA.2.86?
Maria Van Kerkhove, an epidemiologist and head of Covid response at the WHO, said very limited information was available about the newly discovered strain. But a large number of the mutations it contains require closer monitoring, she wrote on Twitter.
"Surveillance, sequencing and Covid-19 reporting [are] "It is critical to track known variants and detect new variants," she added.
The variant, also called BA.X, was found through genetic sequencing – a process in which scientists determine the building blocks of a molecule's DNA.
Scientists are on alert because the variant has too many mutations. There are more than 30 mutations in the spike protein – the part of the virus that vaccines are designed to neutralize.
How many cases are there in the US?
Pirola has been found in 10 states, according to GISAIDa global database.
So far it has been found in Colorado, Maryland, Michigan, New York, Ohio, Oregon, Pennsylvania, Texas, Virginia and Washington.
The CDC noted in a statement announced on August 23 that the country's current hospitalizations were "probably" not due to BA.2.86, but added: "This assessment may change as additional data becomes available."
Globally, the variant has been detected in Denmark, Sweden, South Africa, Israel, Canada, the United Kingdom and the USA The Independent previously reported.
Covid hospitalizations and deaths have risen steadily in recent weeks as the US feels the effects of a summer surge.
From September 3 to September 9, hospitalizations due to the virus increased by 7.7 percent compared to the previous week Data from the Centers for Disease Control and Prevention (CDC) show.
Over the same period, deaths rose 4.5 percent.
As the summer surge has gained momentum, experts have started talking more about preventive measures. In a recent interview with CNN, Dr. Anthony Fauci said he hopes Americans wear masks to protect their loved ones if case numbers continue to rise.
What can you do to protect yourself?
The CDC has advised people to protect themselves from the virus because it is not yet clear "how well this variant spreads." However, as a precautionary measure, people have been asked to do the following:
• Get your Covid-19 vaccines.
• Get tested for Covid.
• Seek treatment if you have Covid-19 and are at high risk of becoming seriously ill
• If you choose to wear a mask, wear a high-quality mask that fits well over your nose and mouth. Improve ventilation.
•Wash your hands.
What are the symptoms?
Symptoms of the new variant include a runny nose, headache, fatigue, sneezing and sore throat.
What do the experts say?
Kristian G. Andersen, an immunologist and infectious disease expert, said the lineage had all the hallmarks of something that could prevail, but added: "Our immunity landscape is complex now, so it's too early to tell." "
Dr. S. Wesley Long, medical director of diagnostic microbiology at Houston Methodist, a flagship hospital in Texas, said it remains to be seen whether BA.2.86 will be able to outcompete other virus strains or have an advantage in evading immune reactions a previous infection or vaccination.
Researchers are currently studying how much – if any – protection against BA.2.86 might be provided by immunity from previous Covid infections The New York Times. However, research on this topic is still in its infancy, so it is difficult to say with certainty what influence previous infections might have on Pirola cases.