Plaid Cymru ratifies Llyr Gruffydd as interim leader after Adam Price quits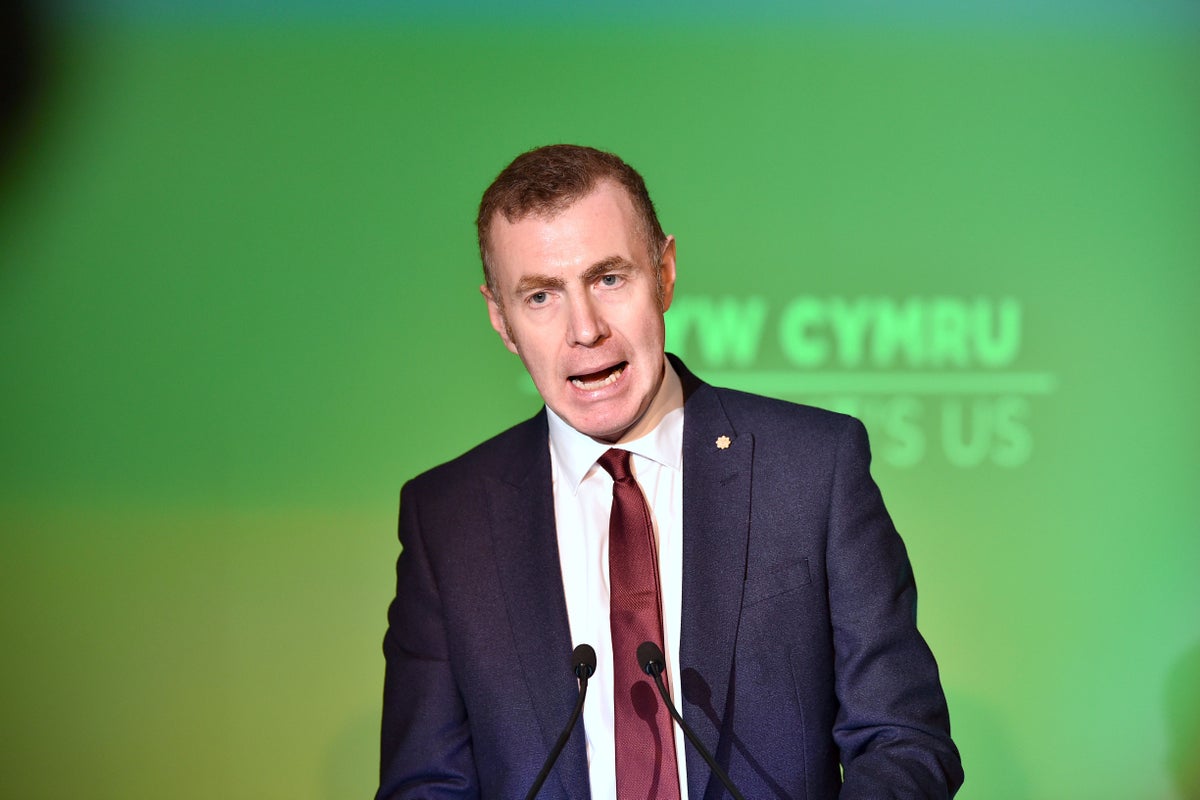 Llyr Gruffydd has been confirmed as interim leader of Checkered Cymru after AdamPrice resigned after reports of bullying, misogyny and harassment within the party.
Mr Price resigned as leader Welsh The pro-Independence Party on Wednesday night, days after a scathing review found evidence of a "toxic" culture within the group that had failed female staff in particular and discouraged people from speaking out.
The National Council of the party, which met in Aberystwyth confirmed Mr Gruffydd's appointment on Saturday morning after being nominated by Plaids Senedd members.
He is expected to officially take over Mr Price's managerial responsibilities on Wednesday. Nominations for a new permanent director will close on June 16 and the winner will be announced in the summer.
Following the announcement, Mr Gruffydd pledged to want to "rethink, reform and innovate" the party.
"I am honored to be tasked with leading Plaid Cymru until a new leader takes office this summer," he said.
"Although my tenure as interim chairman of Plaid Cymru is short-lived, it comes at a critical time for the party.
"We have thought, we are reforming and we will renew our mission in the light of the results of the Pawb project.
"Their findings are at odds with our core beliefs and values.
"In our period of reflection, we are reminding ourselves of what Plaid Cymru aspires to be – an inclusive party, a party that values ​​its employees, a party founded on the best principles of progressive action – with fairness and equality embedded in its DNA.
"Accelerating the pace of reform will be the priority for the political, professional and volunteer wing of the party.
"It will enable us to renew our purpose, implement the core aspects of our manifesto through the Cooperation Agreement, offer solutions when the interests of Wales are not taken into account and work harder than ever to protect our communities.
"Together we will create new and stronger foundations with unbroken ambition."
There is growing concern within the party that there is no obvious successor to the permanent leadership role.
Among the names suggested as the next possible leader is Rhun ap Iorveth, the member of Ynys Mon who is poised to run for MP.
Should he nevertheless decide to run for parliament, he would no longer be eligible for the post of head of Senedd.
Delyth Jewell MS, representing the South Wales East region, was also mentioned, as was Senedd spokeswoman Elin Jones, who worked there Ceredigion in the Welsh Parliament since 1999.