Plane full of Taylor Swift fans sing along as flight is delayed | lifestyle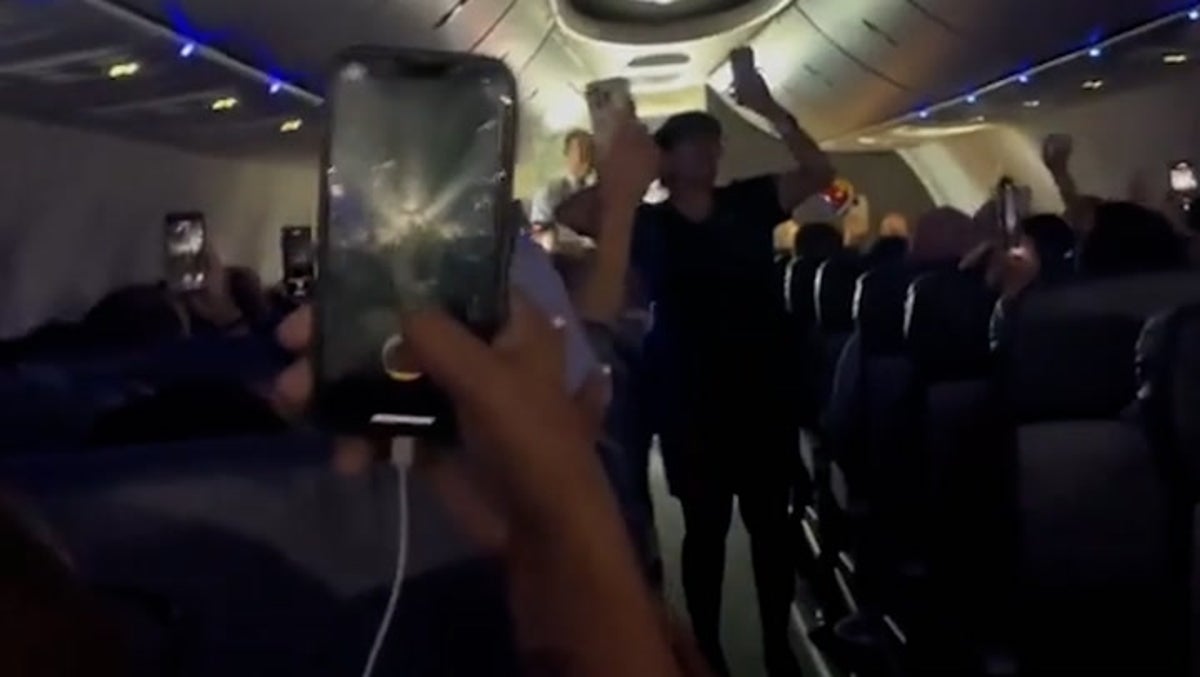 Taylor Swift fans sang along on a delayed flight after a flight attendant noticed passengers were wearing merchandise from her Eras Tour.
Staff told the "Swifties" to close the blinds and turn on their phones' flashlights before shouting "Love Story" over the intercom.
They flew from Denver, Colorado to Salt Lake City, Utah after seeing Swift the night before.
According to Hannah Hazlett, 19, the plane was packed with fans from Utah since the artist didn't have a show in Salt Lake City.
"I would say about 90 percent [were singing]maybe even more," said Hazlett.