Players really want to come – Erik ten Hag optimistic for transfer window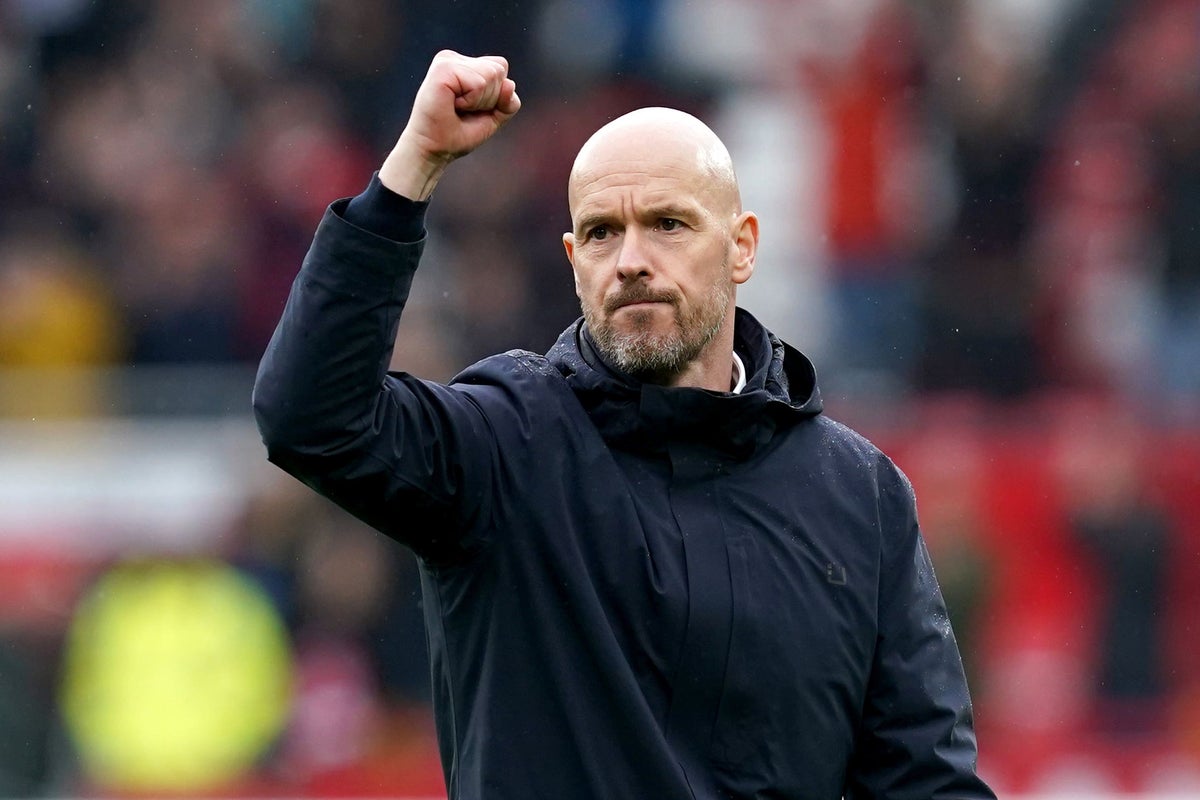 Eric ten Hag believes Manchester United will be an easier sell to potential signings this summer despite the ongoing uncertainty over the club's ownership structure.
Ten Hag admitted it was sometimes difficult to convince players to join United in his first transfer window at the club, even when Casemiro was persuaded to swap Real Madrid for Old Trafford Christian Ericsen, AnthonyLisandro Martinez and Tyrell Malacia are the other important signings.
United know they need to be back in action in the coming months, with a goalscorer to take the pressure off Marcus Rashford – an injury doubtful against Wolves on Saturday – as well as a midfielder, right-back and goalkeeper a priority.
With the Glazer family still not naming a preferred bidder hoping to complete a takeover at Old Trafford, a deal that could result in significant changes in the club's board-level leadership, there are many questions that need to be answered, however Ten Hag believes he has a clear vision to sell to players.
Champions League football is yet to be secured but with the League Cup in the trophy cabinet and the FA Cup final looming, Ten Hag insists the players want to join United anyway.
"I see a big difference compared to last year," he said. "Last year there was a lot of reservations when I spoke to players and now a lot of players are seeing the project, what's going on, the momentum and the ambition in this project, especially the quality. They really want to come, I can tell.
"It looks like there were a lot of reservations and doubts last year when we approached the players. A lot of top players want to come this year."
Such talks will only get easier if United can secure fourth place or better. Liverpool's six-game winning streak and two straight defeats for Ten Hag's men have increased the pressure, but United's fate remains in their own hands.
How they deal with that pressure will be a test of the progress they've made under the Dutchman in his debut season.
"I think in football, especially top-flight football, it's always a test," he said. "We can gain confidence and faith because we've proven that we've beaten the best teams in the world.
"But yes, it's a test of courage if we can do it because we're in the right position and we have to finish it now. It's a high aspiration, so it takes high standards, so it definitely takes courage. It's clear that the players and I have to take responsibility for this."
Ten Hag stressed he hadn't considered dropping David De Gea after the goalkeeper's error proved crucial in the 1-0 defeat by West Ham in the last game.
The incident has fueled further speculation that the goalkeeper United are hoping to recruit this summer will not be a competitor for the Spaniard but a replacement.
De Gea continues to negotiate a new contract at Old Trafford but may have to accept a reduction in status and wages. However, Ten Hag doesn't think the uncertainty has contributed to his loss of form.
"As a top football player you have such circumstances and you have to deal with them," he said. "Every top football player has a high demand there. You have to accept it, deal with it and the requirement is that you have to perform.
"Is that a reason? No, I don't think that's a reason because David is so experienced. That is no reason. I can think of a thousand and one reasons, but I don't think that's the reason."