'Poetic': Trump takes stage in Iowa to song about going to prison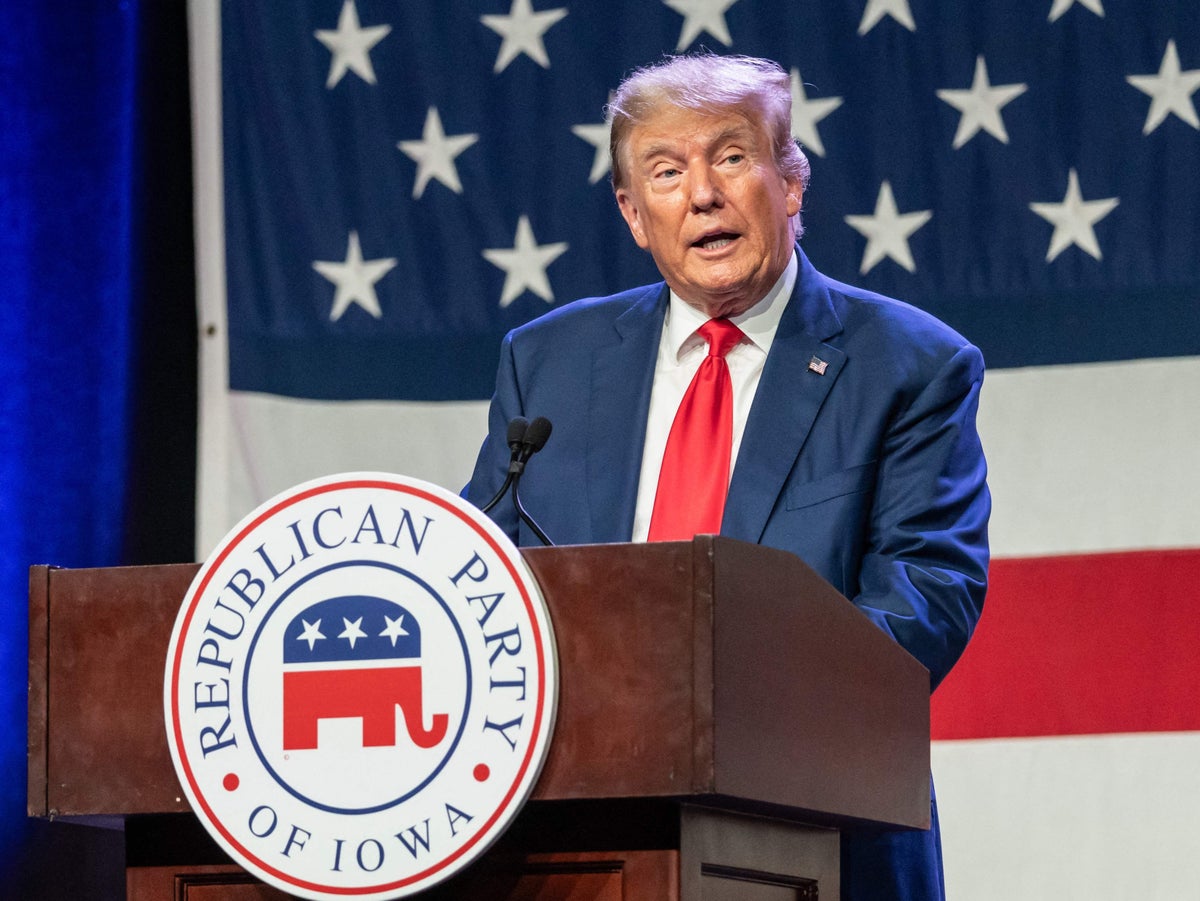 Donald Trump took the stage at the Iowa Republican Dinner to a song that began with the lyrics, "You might end up going to jail, you might just be president."
The ironic moment came as the former president's legal troubles mounted. Mr Trump has already been charged twice. He could be the subject of up to four criminal cases by the end of the summer.
The latest episode in his legal jeopardy appeared to be looming on Thursday, July 27, when the ex-President's legal team met with the prosecution team, led by Special Counsel Jack Smith, in a last-ditch effort to free Mr Smith and his team to persuade the investigation to bring further charges against Mr Trump over his efforts to make up for his 2020 election loss to Joe Biden.
That same day, the Special Counsel's team proposed Mr. Trump in federal court in Florida with substitute charges. Officials accused the former president and a staffer at his club in Mar-a-Lago of attempting to destroy security camera footage after Mr Trump learned he was being subpoenaed as part of the investigation into his handling of classified documents.
Earlier this month, Mr Trump said prosecutors had informed him that he was also a target of Mr Smith's investigation into attempts to overturn the 2020 election and the January 6 attack on the Capitol. The former president is believed to face charges under three federal criminal statutes: conspiracy to defraud the United States, disenfranchisement under the guise of the law, and witness tampering.
Natalie Allison from Politically tweeted a video of the moment on Friday evening.
"When Trump took the stage in Iowa, this wry line rang out: 'You could end up in prison, you could maybe be president.' He had to (like all the contestants tonight) go to Brooks & Dunn and not his usual Lee Greenwood," she wrote.
Twitter users quickly joined in the mockery of the former president.
MSNBC host Katie Phang simply wrote that it is "poetic".
"Omg. "That line hits the spot when he takes the stage," said Palm Beach County Attorney Dave Aronberg wrote.
GOP strategist Mike Murphy wrote: "Ha! Finally Trump understands [that Iowa Governor Kim] Reynolds didn't get her job because she just fell off a turnip truck… #SharpOperator By the way, she used to be at a big Tim Scott event. And treated with due respect."
"It's gold! This proves once again that #Republicans are so clueless that they don't even listen to the lyrics before saluting their flag bearer with a song. Excuse me while I'm ROTFLMAO," Ann Werner called.