Police chase ends with driver crashing stolen Kia in Kent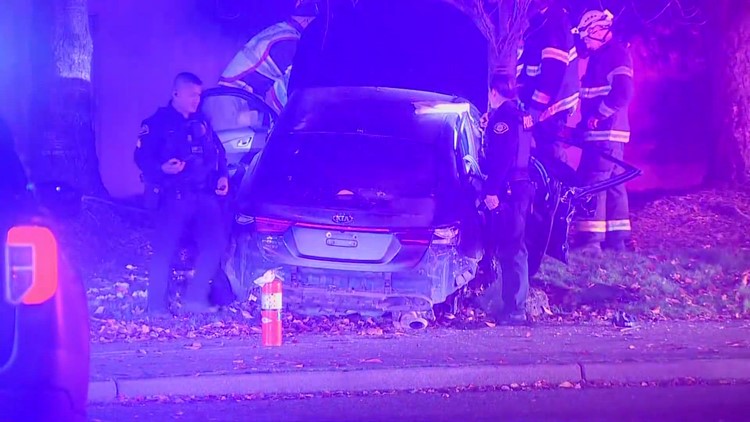 The driver of the stolen car crashed into another car in Kent, but that driver is expected to be okay.
KENT, Wash. – A police chase ended with the driver of a stolen Kia crashing into a tree in Kent early Tuesday morning.
Police did not say where the car chase began. The driver was fleeing law enforcement when he hit another car, then collided with a tree at the intersection of South 212th Street near South 68th Avenue.
The driver of the other vehicle was wearing a seat belt and was not injured. The driver of the stolen Kia was taken to Harborview Medical Center as a precaution.
Roads in the area are now open to traffic. The King County Sheriff's Office, Kent Police Department and Lakewood Police Department responded to the scene.
This is an evolving story. Check back for updates.
Download our free KING 5 app for updates on news stories from across western Washington.