Police: Mall of America lockdown lifted after shooting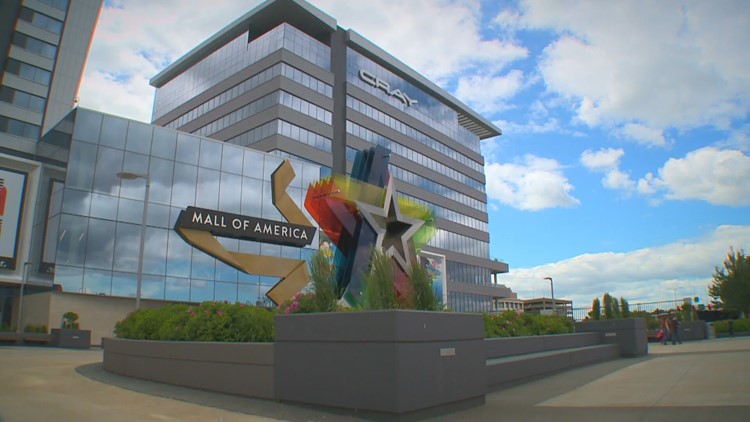 Bloomington Police confirmed shots were fired at the mall but have not found a victim.
BLOOMINGTON, Minn — The Mall of America has lifted a lockdown following a shooting inside the building.
Bloomington Police confirmed at 5:40 p.m. that shots were fired at the mall early Thursday afternoon and said the suspect fled the mall on foot.
The police secured the crime scene in the shopping center, but "did not find a victim".
According to mall officials, the north entrance is closed and the mall will remain closed for the rest of the night. Subway transit service to the mall was also held for the rest of the night.
Bloomington Police confirmed just before 5pm that the department had "numerous officers" on site working "on an active incident" at the mall.
In a later tweetMall of America called it a "confirmed isolated incident," but wouldn't specify a shooting.
Ava Malloy, an Air Traffic Toys worker at the Mall of America, spoke to KARE 11 by phone during the lockdown. "I turned off the lights and everyone huddled behind something," Ava said.
"We were working with customers and suddenly people were running into the store. There were probably about 25 to 30 people and we looked and thought they were kids just fooling around," Macy's employee Brenda Wachello said over the phone while taking cover at the store. "And then people said, 'There's a shooter.'
A large group was still in the MOA basement waiting for the lockdown to be lifted.
This is an evolving story. KARE 11 will provide further details as new information becomes available.
https://www.king5.com/article/news/local/mall-of-america-shooting-lockdown-lifted/89-a727b712-90e1-4c6b-bb7e-5d76a254e507 Police: Mall of America lockdown lifted after shooting