Police seek contractor who took $118,000 from Hurricane Ian victims and did no work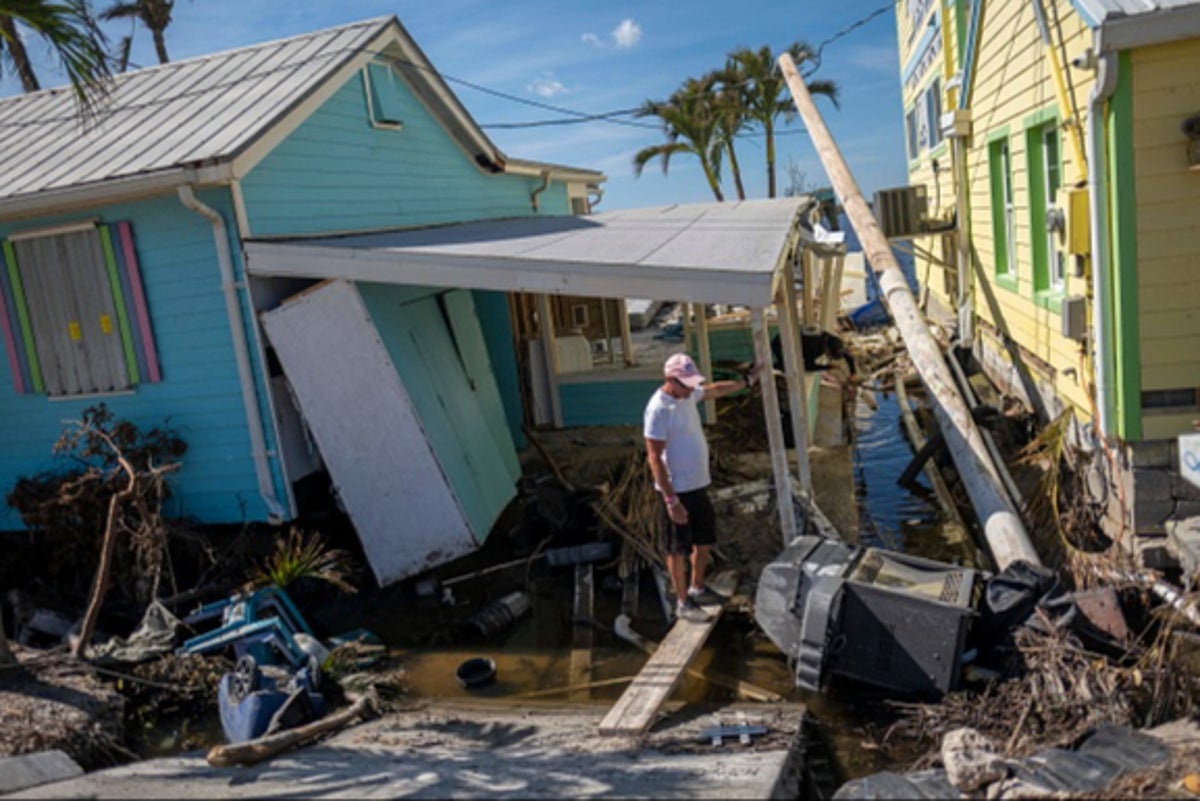 An arrest warrant has been issued for a contractor who allegedly defrauded victims of Hurricane Ian.
Justin Hoover, 45, is accused of accepting $118,000 in money from Florida homeowners for aluminum work that was never done.
The powerful Category 5 hurricane hit the state's west coast in September 2022, killing more than 100 people and leaving billions of dollars in damage.
After the disaster, Mr. Hoover contacted at least 30 people and offered them services to help rebuild their damaged properties.
Jackie Drewing of Sarasota said ABC Action News that she paid Mr. Hoover more than $5,000 after the hurricane destroyed her carport and porch.
She described Mr. Hoover as "polite" and "respectful" when she first met him.
Kelly Canegalie, who also hired Mr. Hoover, told the outlet that she found Mr. Hoover trustworthy when she first met him.
"It's just wrong that there are people who do this," Ms. Canegalie said. "They hunt other people."
Becky Starnes, Hillsborough County resident and teacher said that she hired Mr. Hoover to repair her carport and screen rooms shortly after Hurricane Ian.
But after paying him $6,000 via Cash App, she never saw him again.
Ms Starnes said he started apologizing by asking for more time to get materials. She eventually hired another contractor.
ABC Actions News noted that Mr. Hoover had previously pleaded guilty to grand larceny in 2021 while contracting in Hillsborough County without a license.
The Sarasota Sheriff's Office has issued a arrest warrant for Mr. Hoover for theft after more than 30 complaints.
Mr. Hoover's whereabouts are unknown and he has disappeared from his last known address.
He could be charged with fraud, a penalty that carries a maximum of 30 years in prison in Florida.