Potter Payper on life after prison, his debut album and confronting cop bullies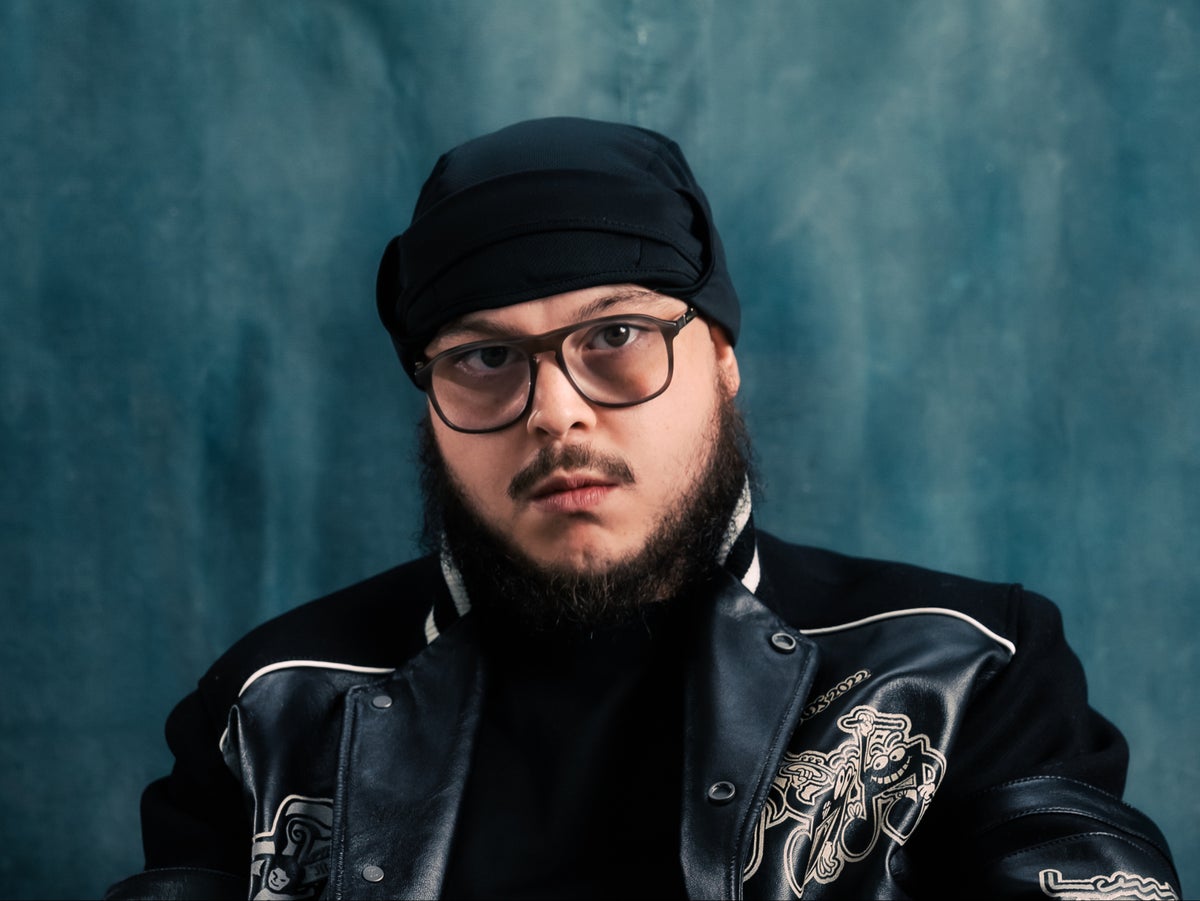 WWhen Potter Payper was in prison, he watched from the sidelines as the other inmates did freestyle rap. "I'll just stand there in the corner and say, 'I think I can do this, but I'm not sure,'" recalls the Barking-raised rapper, who was born Jamel Bousbaa to an Irish mother and an Algerian father became. "I was doing all of this memenemenem sh**," he holds an air mic to his mouth, mimicking the fast-paced garage MC adlibs that were popular in the early '00s. "But this is for people who have nothing to say."
Bousbaa, as it quickly turns out, has a lot to say. After spending his youth in centers for young offenders, Bousbaa served half of a four-year sentence in what he calls "big man prison" for directing a drug smuggling operation of the county lines. After his release in 2020, he wrote a handwritten letter to his fans apologizing for letting them down. Months later, he dropped his mixtape training day 3. His music at the time was a somber exploration of old struggles contrasted with newfound riches. He became known for his impressive freestyle styles and his witty poetry. Within a year he was signed to the UK division of Def Jam Recordings; His music had appeared in hit Netflix series top boy, and his track "Gangsteritus" cracked the UK Top 40. He has since collaborated with Ed Sheeran, Maverick Saber and Nines. Now he wants to release his debut album Really back in style.
It was somehow inevitable that 32-year-old Bousbaa would adopt the MC style popularized by the likes of Dizzee Rascal and Wiley – he grew up surrounded by garage and grime culture; His mother used to help install the antennas for popular pirate radio station Temptation FM – but when he stopped imitating those musicians at the suggestion of his prison mate, he found his flow. "I came back the next day and did my best in front of these guys and they felt it," he says while sitting on a sofa in a windowless room at a London radio station. He grins towards the boxy white Air Max 95s on his feet. "From then on, I never really looked back."
There's more to Bousbaa than unpredictable adlibs. He raps about county lines, social services, abuse, violence, politics and what he calls the "revolving door" prison system. He's seen everything firsthand. In prison, he became Potter Payper. "I had long hair and big glasses," he laughs from behind his Harry Potter-style frame. His hair is now cut short and covered by his hood. His debut album is an overwhelming burst of emotion that his previous releases now lack maturity in comparison. In a standout song, "All My Life," Bousbaa's raspy vocals overlay an epic instrumental as he cleanses his life story. It's angry, cathartic and moving. As we speak, his voice is laced with the same division. Each phrase was performed as if delivered to the microphone.
"I rap about pain because that was my life," he describes the "hopelessness" of his upbringing. Growing up, he spent his days with friends at an estate in Barking. When it was time to go home, Bousbaa would ask her to come back with him. "Because if I bring friends home, my mom's boyfriend won't hit them," he explains. "Because they're older guys from my estate and he wouldn't hurt her [then]."
We speak on the day the Baroness Casey Review is published, which found the Metropolitan Police to be institutionally racist, misogynistic and homophobic. As someone who has faced police officers since he was young, Bousbaa is unfazed by the results. "They're just goons, man," he says. "I've been inside, I've been in the jails, in the interrogation rooms, in the police stations, I've eaten the meals, been strip searched, been beaten up by them. I know first hand that they are bullies. They're the ultimate haters." He seems sobered as he recalls those tougher moments in his life.
Where rap and police meet is a controversial intersection. Rappers have long unfairly armed their music against themselves in court. In the US, the problem has existed since the early 2000s. Last year, the California Senate passed legislation that would limit the use of rap lyrics as evidence in criminal trials, as had been done by prosecutors in the indictments of Atlanta rappers Young Thug and Gunna. Rappers in the UK have been subjected to similar practices – including Bousbaa.
"That's why I'm guilty," he says, explaining that an old song of his was the nail in his court coffin. "For 10 months I refused to plead guilty because it was a charge against cops and then they came to court and found a video of me on YouTube ["Bobby Valentino"]". Prosecutors threatened to show the video to the jury, arguing that the lyrics to the song suggested Bousbaa was bragging about selling the best heroin. "They said if you don't plead [guilty], they have other stuff to show the jury." (Bousbaa says the prosecutor intended to propose another of his songs, implying that he was boasting that his drugs were "so good" that they made a user killed.) "I babbled the most on this song. Honestly the worst damn song you've ever heard in your life. Worst song I've ever done and it judged me," he cackles at the irony. "[But] Obviously I was in a conspiracy to supply the same drugs I was rapping about on camera… like Ad***head. More seriously, he worries about rappers using their work against them in this way. "You have to be careful [with your lyrics] because they will listen, and they will try to use it against you in court, and they will try to paint a picture of your character."
While his themes are often celebratory, Bousbaa wants his music to help fans who, as he once did, feel disenfranchised; those who see "no way out" from a toxic cycle of poverty and incarceration. "It's a long, dark road of destruction that's basically a revolving door that I'm on when it comes to going in and out of prison," he says. "There are so many people left in this cycle." He recalls one fan interaction that sticks in his mind. "This kid came up to me and just started crying. He just broke down right away." The fan, around 17 or 18 years old, told Bousbaa that he was struggling with mental health issues. "He said, 'You don't understand, there was a time when I came so close to taking my own life. I felt so down. And I listened to you, and you gave me hope…'" Bousbaa trailed off. "I hope to use my story or my journey to help people not have to walk down this path that I've been on."
Frustration is at the heart of his music – frustration with the system, frustration with social and financial inequality, and frustration at the benefit of those who can't air their grievances as openly as he can. When we talk about these subjects, his rap-like flow gets even heavier. "I'm definitely anti-Tory, but I'm anti-government in my whole approach," he says, describing his stance as "anarchist." "As someone who's made a great effort to reform themselves, I can see from the other side of the fence that there's not much to reform for," he says while leaning in and almost reiterated his point of view. Even "law-abiding" citizens, he says, "those who break their backs every day are treated like pigs." "They have to strike every two years to get paid … people can't afford bread, mate."
Even as he takes me on a whistle-stop tour of Britain's prison industrial complex, social deprivation and the impact of the livelihood crisis, Bousbaa isn't all doom and gloom. At one point in our conversation, he pulls up his hoodie to show me his t-shirt, which has his name emblazoned on it in the Harry Potter logo style. "I'm a huge Harry Potter fan," he says warmly. There's that grin again. "I rap about pain because that's been my life so far I haven't really had much else to write but my life is progressing steadily and you know I'm staying free and I'm happy so hopefully that reflects in my music ."
"Real Back in Style" will be released on May 19th by Def Jam Recordings