Pregnant mother and two young sons die of apparent carbon monoxide poisoning inside camper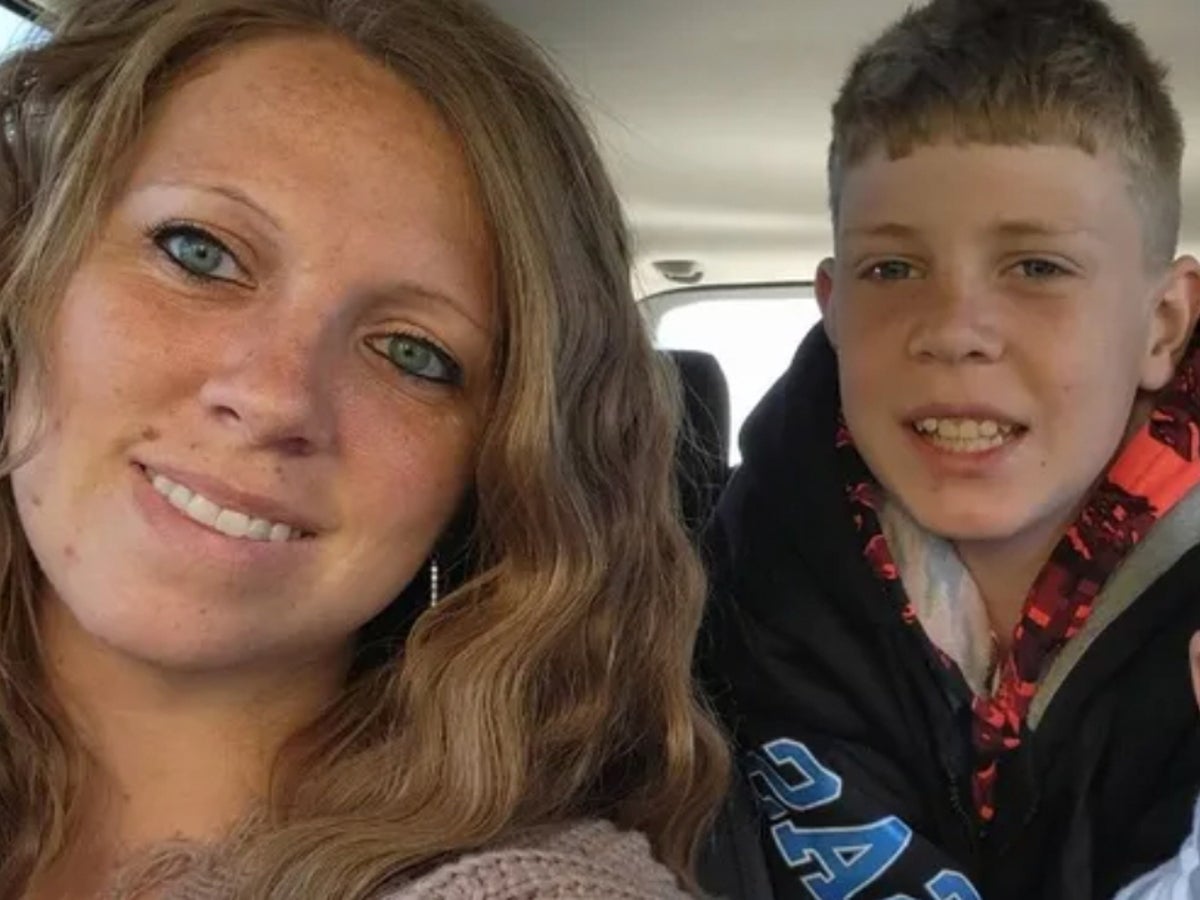 A Kansas father is mourning the loss of his wife and two of their children who died of carbon monoxide poisoning over the weekend.
McPherson County sheriff's deputies made the tragic discovery in a motorhome at the Inman Motocross track on Saturday.
Although the victims' names were not released by authorities, family members identified them as pregnant Felicia Richey and her two children, Tison, 10, and Bentley, 13.
Relatives of the deceased said in the description of a GoFundMe Page that the family had suddenly died of carbon monoxide poisoning. The sheriff's office did not provide details about the deaths but said an investigation was ongoing.
The victims are survived by Richey's husband and father of her children, Jason Richey, as well as the couple's 3-year-old son, KCRG reported. Mr Richey said in a Facebook post that members of the community managed to save the family dog.
"I want to thank everyone for the prayers and thoughts," Mr. Richey wrote. "…for me this dog is a miracle from mom and the boys, for me I feel like she is absolutely loved and cared for by her entire family."
"We are asking for your help to relieve the family of the stress associated with organizing their three funerals and taking time away from work to grieve. "All funds will go directly to Jason," the GoFundMe description reads. "If you are unable to support financially, please pray for this family and share with others. Funeral arrangements will be announced in the near future."
As of Tuesday evening, more than $47,000 had been raised.
In an interview with KWCHRichey's great-uncle John Pohlman remembered her as a devoted mother and wife.
"This was an unexpected tragedy and it is, I believe, a great loss to everyone who knew her and knew her [Felicia] but mostly the family is just devastated by this," Mr Pohlman said. "A truly kind, gentle-hearted woman who loved her boys… They were truly the center of her life."