Pregnant woman killed, 4 others injured in shooting at Houston park
A pregnant woman was shot dead after a fight broke out at a Texas park early Saturday morning, her family told ABC Houston KTRK.
Four other people were hit, including two suspected shooters, after dozens of shots were believed to have gone off, police said.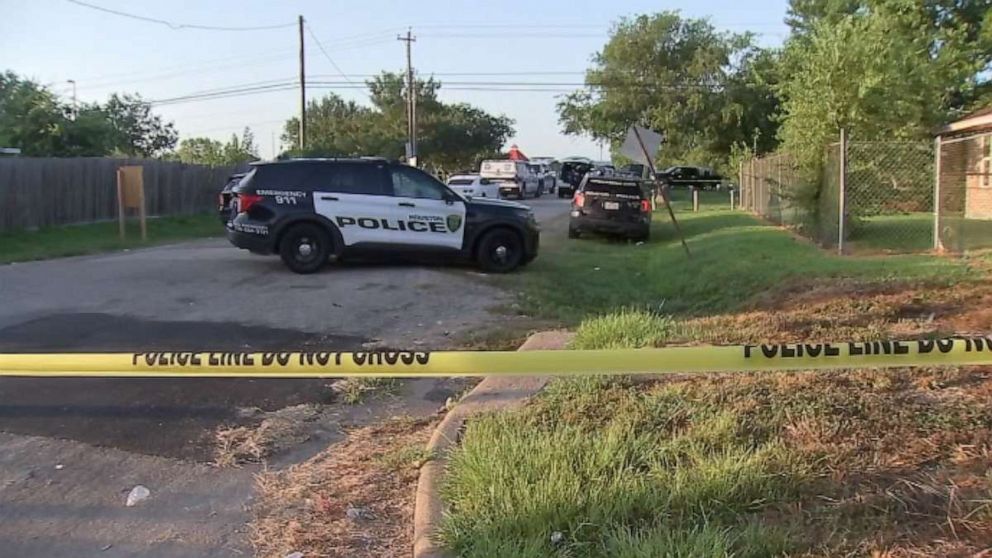 The shooting happened at Margaret Jenkins Park in southeast Houston at about 1:14 a.m., police said. Assistant Sheriff E. Garcia said the Houston Police Department has received multiple reports of shots being fired at the site through ShotSpotter technology.
"A total of 36 photos were taken with that technology," Garcia said in a press conference.
Police believe a scuffle broke out between groups of people at the park, when the altercation resulted in some people pulling out guns and opening fire, Garcia said.
Garcia said three of those hit were transported to a local hospital, including two suspected shooters. They are in stable condition, he said. He said one person suffered a skin graze injury and did not go to the hospital.
The family of the woman killed in the shooting identified her to KTRK as Autumn Vallian, 21.
KTRK reported that the victim was with friends and family at a birthday party when a fight broke out. Her mother, Ebony Vallian, told police station she was trying to leave when she was shot and killed.
Ebony Vallian told KTRK: "My daughter came up to me and pulled me: 'Mom, let's go, let's go'. "I looked back, my baby was on the ground. Gone."
Her family said Autumn Vallian is 5 months pregnant and very excited to be a mother.
"I just lost my baby," Ebony Vallian told KTRK. "I just lost my baby. [She was] At school, trying to get a job. Tried to be something, and now she's gone."
According to Garcia, the two shooting suspects have been detained at the hospital. Police are investigating whether there are any more suspects in the incident, he said.