Preliminary hearing for WNBA star Brittney Griner set for Monday in Moscow, lawyer says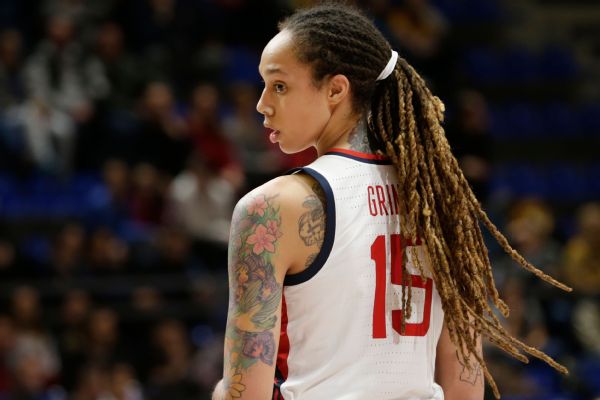 WNBA star Brittney Griner will have a preliminary hearing in Moscow Monday morning, her attorney Alexander Boikov told ABC News.
Griner has been held in Russia since February 17 on charges of trying to bring vape cartridges containing hash oil into the country. The US State Department said in May that officials consider her to be wrongly detained.
Prosecutors in Russia were granted another extension in the Griner case on June 14, Russia's state news agency TASS previously reported. Both US officials and sources close to Griner have said they expect Russian courts to extend their detention pending an agreement on their release.
On June 13, State Department officials met with Griner's Phoenix Mercury teammates.
"There's a lot involved in getting them home and safe; they work tirelessly," Mercury star Diana Taurasi said in a statement released by the team.
Last week, the State Department said a phone call between Griner and her wife was delayed after a previous attempt to connect on the couple's wedding day failed because of a "logistic error." The State Department and White House did not offer a date for the postponed call.
Information from TJ Quinn of ESPN and The Associated Press was included in this report.
https://www.espn.com/wnba/story/_/id/34153930/preliminary-hearing-wnba-star-brittney-griner-set-monday-moscow-lawyer-says Preliminary hearing for WNBA star Brittney Griner set for Monday in Moscow, lawyer says