Proposal would tighten restrictions on Seattle's vacant buildings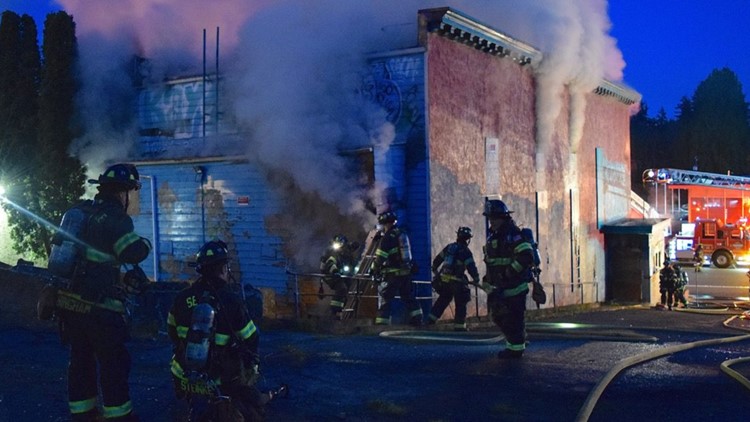 The proposal comes as the number of unsecured vacant buildings is on the rise in the city. This number increases by 41% between 2021 and 2022.
The proposal comes as the city has seen an increase in the number of unsecured vacant buildings since 2021. Representatives from the Seattle Department of Building and Inspections (SDCI) said the properties unwarranted poses an ongoing public safety risk.
From 2021 to 2022, the number of unsecured vacant buildings increased by 41%. SDCI reported a 57% increase in the number of buildings that were secured but had few maintenance or safety violations. The city is on track to surpass both of those statistics this year.
The new proposal was unanimously approved by the Seattle City Council's Land Use Committee on Monday. The law was drafted in response to the increase in public nuisance and health and safety risks associated with vacant structures.
According to current city regulations, owners of vacant buildings must be protected from unauthorized entry, comply with all building and safety standards, and be free of trash and vegetation. overgrown things. In 2019, the city council voted to create a Vacant Building Monitoring Program, in which building owners will be included if they fail to comply with code violations by a specified deadline.
The new changes will strengthen security requirements, make it easier for cities to include buildings in the program, make it easier for police and firefighters to refer buildings to the program and allow allows the city a quicker path to collecting fees from non-payment. participants.
Vacant building standards would require solid core doors instead of single or hollow doors and one-inch door latches instead of half-inch. In some cases, buildings may be required to have polycarbonate panels instead of plywood covering windows if the CDCI director determines that building safety is necessary. This will allow police and firefighters to see inside when responding to calls.
Vacant buildings will be required to be free of graffiti.
Any vacant building found to be in violation of city codes will be included in the program instead of just property owners who are out of compliance within a certain period of time. Community feedback suggests property owners will make necessary changes, but then fail to comply relatively quickly after passing inspections.
Police and fire were previously required to keep their own lists of assets that generated dispatch calls — a metric that CDCI tracked. Under the proposal, authorities could report hazardous properties directly to CDCI.
The proposal would allow DCI to place a lien on buildings whose owners fail to pay the city fees related to the program without a court order, which was previously required.