Public assured they can 'simply swipe away' emergency alert test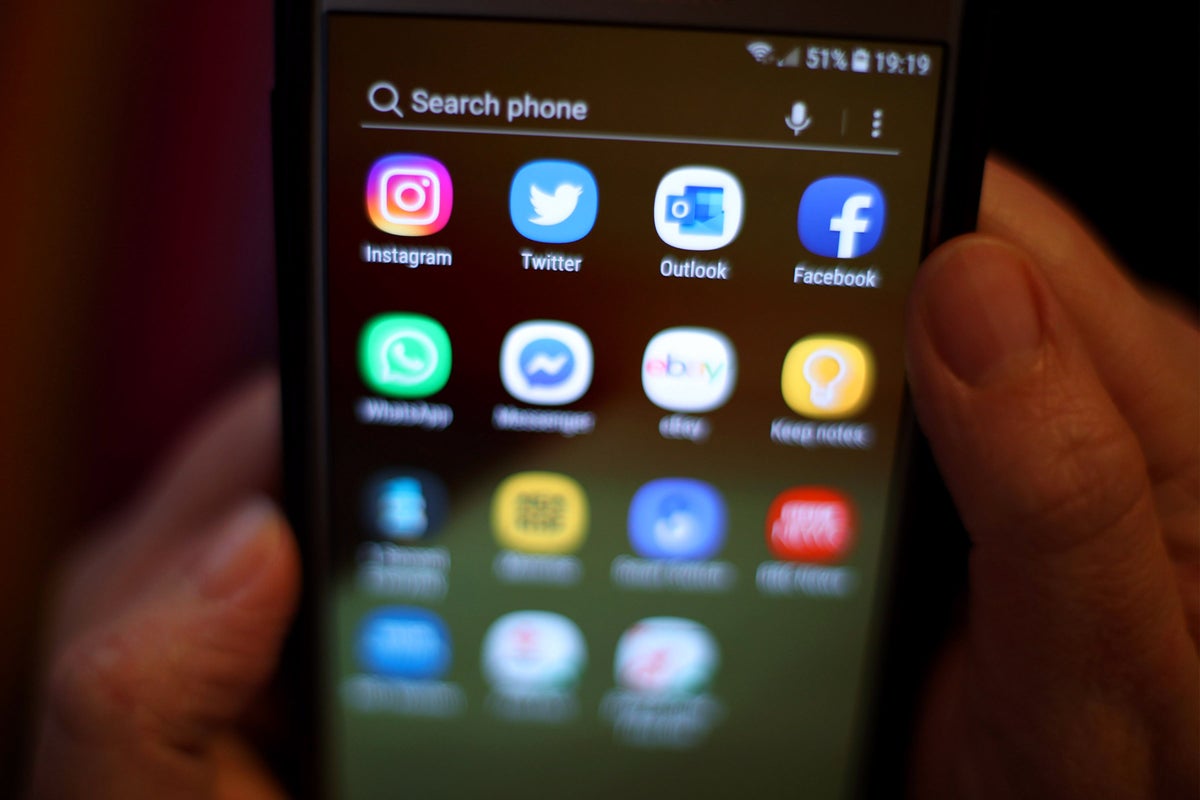 The public have been assured they can "just wipe away" a test of a new public warning system if it goes off a loud alarm on millions of phones on Sunday.
Oliver Dowden, the newly appointed Deputy Prime Minister, said no action was needed but going forward it could be the "sound that could save your life".
The test of a system designed to alert the public if there is a danger to life nearby will last around 10 seconds at 3pm, with the alert being sent to every 4G and 5G device across the UK.
Once set up, the system will be used in life-threatening situations such as floods and forest fires.
Mr Dowden – who has stuck to his role as Chancellor of the Duchy of Lancaster after being promoted to Deputy Prime Minister on Friday following Dominic Raab's resignation following a report of bullying allegations – said: "Keep calm and carry on – that's the one British way and that is exactly what the country will be doing when it gets this test alert at 3pm today.
"Government's most important job is to keep people safe and this is another tool in the toolbox for emergencies like floods or wildfires and when there is a real risk to life.
"So it's really the sound that could save your life.
"I want to encourage people to remember that today is just a test; There is no need to take any action and you can just swipe it away like you would any other message you receive."
People who don't want to receive the notifications can opt out in their device settings, but officials are hoping the messages' life-saving potential means users keep them on.
Phones that are powered off or in airplane mode will not receive a notification.
The Cabinet Office compared checking the alarm to a one-off fire drill.
The department said the siren-like sound will be no more noticeable than the loudest ringer setting on a cellphone.
Phone users will be prompted to acknowledge the alert by swiping or clicking the message before continuing.
The test message reads: "This is a test of Emergency Alerts, a new UK government service to alert you if there is a life-threatening emergency at hand.
"In a true emergency, follow the instructions in the warning to protect yourself and others.
"Visit gov.uk/alerts for more information.
"This is a test. You don't have to do anything."
The entertainment and sports industries plan to guard against disruption at major events as testing kicks off.
The World Snooker Championship organizers suspended play at the Crucible in Sheffield just before 3pm and resumed after the alarm went off.
The Society of London Theater (Solt) said it shared the government's guidance with its members, advising them to tell attendees to turn off their phones to "minimize disruption to the shows".
Harry Potter and the Cursed Child, Frozen, Mamma Mia! and The Lion King are among the shows that host matinees on Sundays.
LW Theatres, Andrew Lloyd Webber's group of seven West End venues including the London Palladium, said it plans to make an announcement ahead of its shows but has no plans to change the times of its matinee performances.
Speaking for moviegoers, a Vue spokesperson said: "Before any screening at Vue, we encourage our customers to turn off their mobile phones to fully immerse themselves in the cinematic experience."
The St George's Day Test coincides with major events including the London Marathon and Premier League games between Bournemouth and West Ham and Newcastle and Tottenham Hotspur, which start at 2pm.
Officials said they have been working with the Football Association and organizers of the marathon to ensure the impact of the test remains limited.
Drivers have been warned it will remain illegal to pick up their phones during the test, and domestic violence activists warned the alert could put people at risk by revealing the location of secret phones hidden by those at risk.
The Cabinet Office said experiences with the system in other countries, such as the US, Canada and Japan, had shown that it worked best when people were given a test alert first.
Two regional tests have already been carried out, including reaching 120,000 people across Reading, an area that included drivers on the M4, the department said.
The AA said motorists may prefer to turn off their electronic devices before Sunday's test because laws banning the use of handheld phones remain in place.
Drivers caught with a phone behind the wheel face six penalty points and a £200 fine.
The National Center on Domestic Violence warned people with hidden cellphones to turn off the alerts to avoid revealing the location of the devices.