Puget Sound Energy, Avista request electricity and gas rate increases; state attorney general opposes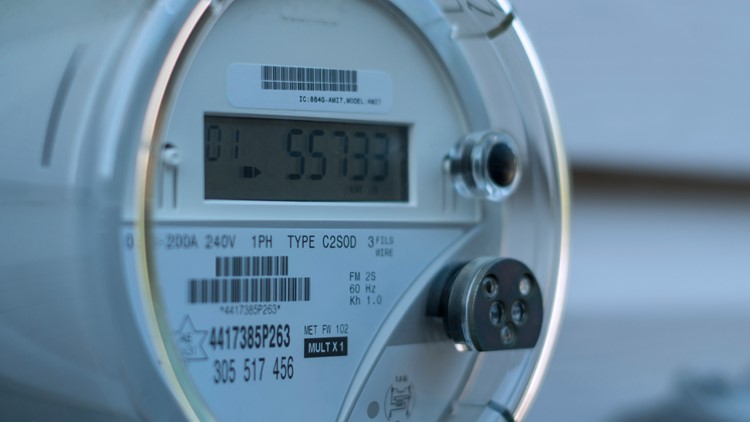 The AG's Public Utility Counsel claims that the energy companies are aiming for too high profit margins and overestimating their costs.
OLYMPIA, Wash. – The Washington State Attorney General (AG) is opposing proposals by two major energy companies to increase electricity and gas tariffs, saying the companies are aiming for excessive profit margins and overestimating their costs.
Puget Sound Energy (PSE) and Avista Utilities requested price increases that would take effect over the next few years.
PSE is seeking a $405 million increase in electricity tariffs and a $215 million increase in gas tariffs over the next three years beginning in January. The increases would cost the average customer $16 more per month for electricity and $12 more per month for gas, according to AG.
Avista is seeking a $50.5 million increase in electricity tariffs and a $9 million increase in gas tariffs over the next two years beginning in December. Electricity customers would pay about $7 more per month, while gas customers would pay about $1 more per month, the AG's office estimated.
The AG's Public Counsel Unit claimed that none of the utilities adequately justified the magnitude of the rate increases they were asking for.
Experts from the AG Office found that utilities have overestimated many of their costs of providing electricity to their customers. Experts also noted that both companies are charging excessively high profit margins, with PSE claiming a profit margin of almost 10% and Avista 9.4%.
The Public Counsel Unit alleges PSE's request is approximately $188 million overpriced for electricity tariffs and $112 million overpaid for natural gas tariffs. Avista's proposal was deemed $47 million too high for electricity tariffs and $7 million too high for natural gas tariffs.
A PSE spokesman said the tariff increases the company is asking for will enable the transition to clean energy and allow the company to recoup the cost of upgrades made in recent years:
"Our tariff proposal enables the next phases of our transition to a clean energy future, including meeting the 2030 and 2045 carbon reduction targets set out in the Washington Clean Energy Transformation Act (CETA) of 2019 and recovering approximately $3.1 billion Reliability and service upgrades made in the last four years that are not currently reflected in customer rates.
The proposal also includes nearly $10 million per year in expanded support for low-income and economically disadvantaged customers. We are now demanding more than ever from our energy infrastructure, whether to withstand the demands of consecutive days of extreme heat like we all experienced last week, or to do our part to meet the challenge of climate change by 2030 and beyond.
Our proposed tariff allows our region to lead the way in providing reliable, clean energy while doing more to support those struggling in the current economic climate."
An Avista spokesman said the company is currently reviewing statements filed with the Washington Utilities and Transportation Commission (UTC) and will officially respond on August 19.
UTC will have the final say in determining course changes.
UTC is holding virtual hearings for public comment on both cases. Zoom links and information on how to attend by phone can be found here for Avista and here for Puget Sound Energy.
https://www.king5.com/article/news/local/washington-attorney-general-oppose-rate-increase-puget-sound-energy-avista/281-fb285b9e-5710-45df-8ab6-63f80b2d6576 Puget Sound Energy, Avista request electricity and gas rate increases; state attorney general opposes