Putin clashes with own finance minister over damage done to Russian economy by oil sanctions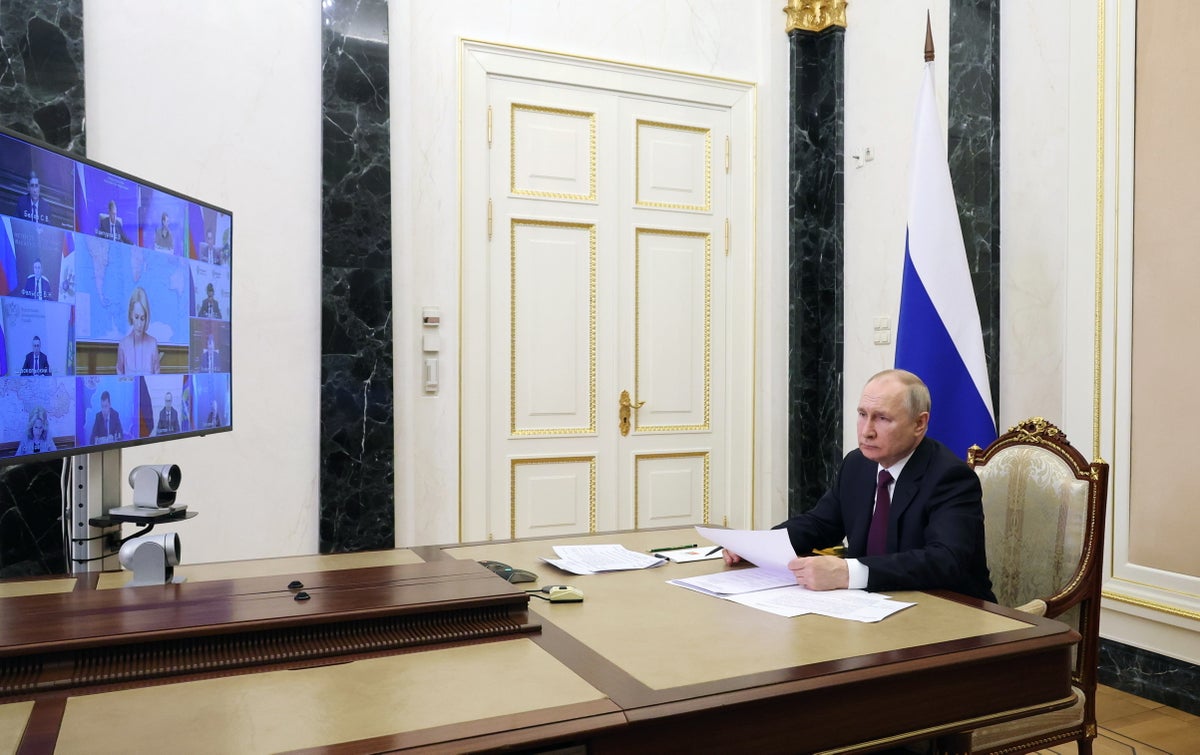 Vladimir Putin has dismissed the concerns of his own finance minister, who acknowledged "a problem" with Russia's energy revenues and stressed the damage Western sanctions were doing to its economy.
Speaking via video link in a televised session chaired by President Putin on Wednesday, Anton Siluanov said Russia's oil and gas revenues had plummeted, blaming the deep discounts countries were given after invading Ukraine.
"Russia's non-energy revenues are on a growth trajectory as planned, with the possibility of a small surplus by the end of the year, but there is a problem with energy revenues," Mr. Siluanov said.
Putin appeared to downplay his finance minister's concerns, saying the situation was "perfectly stable" and adding that the lower revenues were due to "voluntary cuts" in oil production announced in coordination with Opec+ partners.
"All our actions, including those related to voluntary production cuts, are related to the need to support a certain price environment on world markets in contact with our partners in Opec+," Putin replied.
"In general, the situation is absolutely stable."
Mr Siluanov said oil revenues fell more than 50 percent in the first quarter of this year, leading to a trade deficit.
"So far… we've fulfilled about 30 percent of the annual income. And we have fulfilled 39 percent of the expenses for the year," he said during the meeting.
"We therefore still have a temporary imbalance that should be corrected as budget execution progresses."
Russia has been forced to sell its crude oil at significant discounts after Western sanctions came into effect to cut its revenues and price caps on Russian energy were imposed by the G7 countries in December and February.
Despite the sanctions, in the first quarter of this year Russia managed to sell its oil at levels above pre-war levels, with Asian allies India and China contributing nearly 90 percent of oil flows, according to Kpler.
According to the Treasury, its energy revenues have fallen to Rbs 2.2 trillion (£21.9 billion) in the first four months of 2023.
So far this year there has been a trade deficit of Rbs 3.4 trillion (£33.9 billion) as spending surges on a fall in energy receipts.
In April, Russia pledged to cut its crude oil production by another 500,000 barrels a day as Opec and its allies announced a production cut to prop up the market as economic forecasts worsened.
The Kremlin initially said the move was in retaliation for Western sanctions, including the G7 price cap.