Putin mocked as only one tank turns up for Russia Victory Day military parade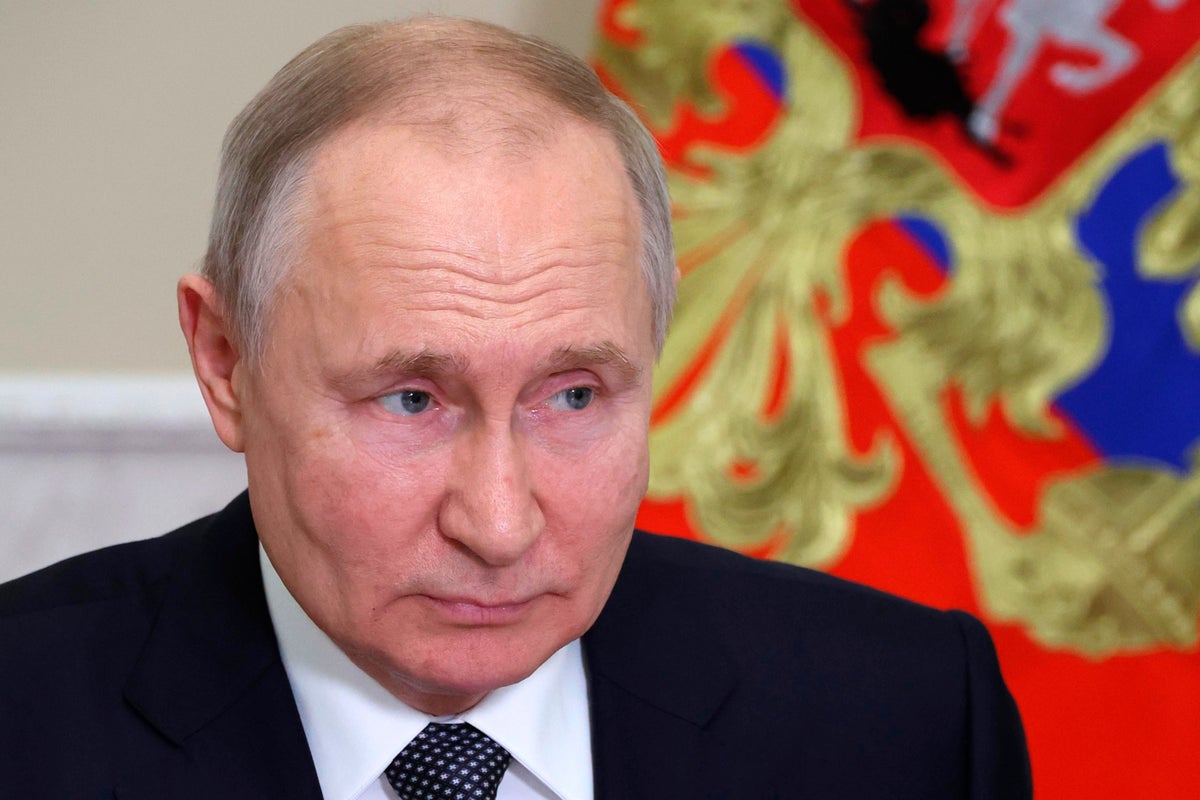 Vladimir Putin was mocked Russia's stripped down Victory Parade – with only one tank.
Cheers rang out red square, with a gun salute and the Russian national anthem, albeit with a greatly reduced show of military hardware – and no aviation. Only one tank took part, showing the effects of the Russian war in Ukraine about the Kremlin's military resources.
Undeterred by the reduced performance, Mr Putin said the Russians were united in a "sacred" struggle with the West over Ukraine that would end in victory and blamed them United States and his allies to forget the Soviet triumph over the Nazis in World War II.
However, viewers from around the world took to social media to poke fun at the Kremlin leader.
One user said: "Only one tank was on display during this year's Victory Day parade! Putin's traditional show of strength has served to expose the extent of Russian weakness."
Another added: "When you look good, Putin cries… because this is his last tank."
"No tanks, no planes, no helicopters, nothing…Putin is leaving now. This is really embarrassing for Russia," said a third.
According to military analyst Oliver Alexander, Russia had to borrow 10 Remdiesel Ahmat Z-STS from Ramzan Kadyrov to take part in the parade.
He said: "No reason for Ukraine to do anything at the parade. The Russian military is perfectly capable of embarrassing itself.
"I'm amazed they couldn't even tow one of the T-14s to the parade."
No Western leaders attended Tuesday's parade, which was heavily discounted and came less than a week after Russia said Ukraine had used two drones to attack the Kremlin to kill Putin. Kyiv denied any involvement.
Putin said "Western globalist elites" are sowing Russophobia and aggressive nationalism, while the Ukrainian people have become "hostages to a coup d'état" and Western ambitions.
Putin said the memory of World War II is sacred, paying tribute to those who fought against Nazis, including the armies of the United States and Britain, and also China's fight against the Japanese.
"We want a peaceful, free and stable future," Putin said, adding that monuments to Soviet soldiers were being demolished in a number of countries.
"We fought back international terrorism, we will protect the residents of Donbass (in eastern Ukraine), we will ensure our security," said Putin, who was joined in Red Square by leaders of several former Soviet republics.
He did not address the challenges Russia faces as its forces prepare for an expected major counteroffensive by Ukraine, or outline a path to victory.
More to come…