'Putin will not break our resolve,' Joe Biden tells G7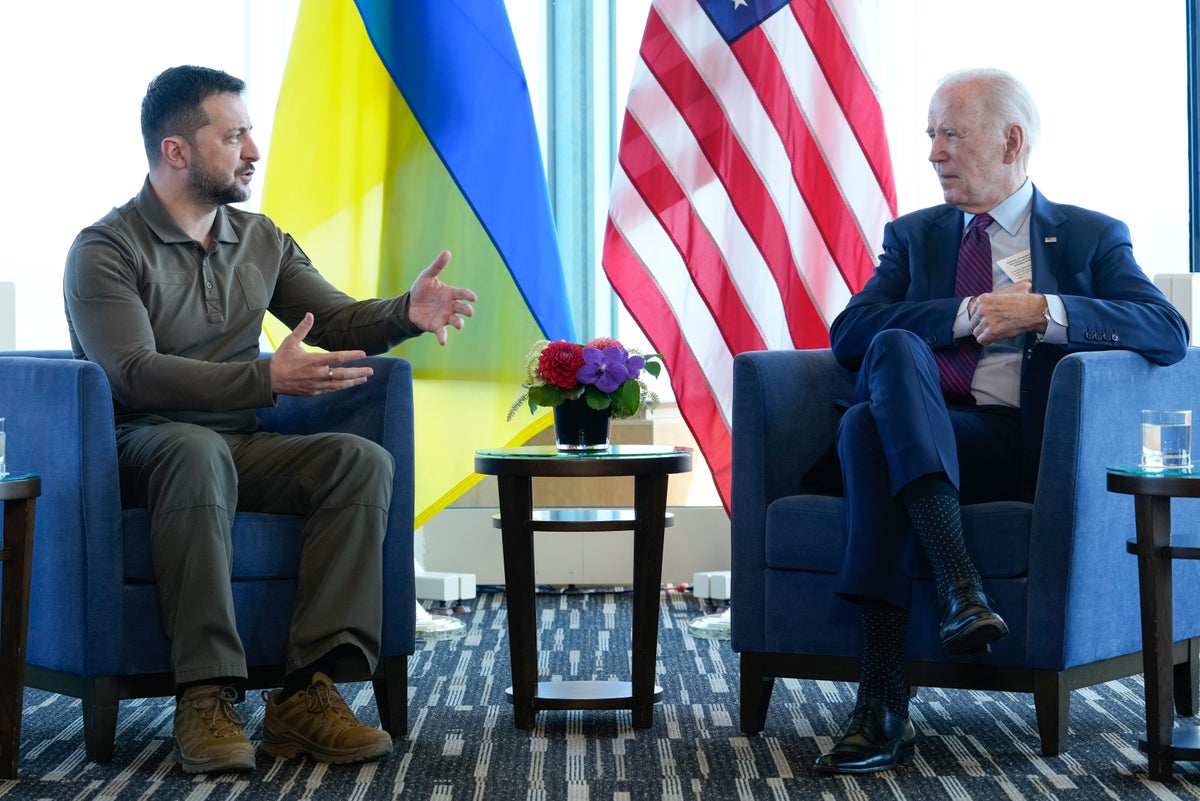 Joe Biden has insisted that the Russian President Wladimir Putin "Will not break our resolve," as he vowed in a speech at the G7 summit that America would show "unwavering" commitment to Ukraine.
On the final day of the summit in Japan, the US President called for a "peace that respects Ukraine's sovereignty and territorial integrity."
He also said Volodymyr Zelenskyy had given the US "blanket assurances" that Ukraine would not use F-16 fighter jets to attack Russian territory after the US gave the green light to Western allies to deploy their F-16 fighter jets to Kiev to hand strengthening the defense of Ukraine.
"Russia started this war, and Russia can end it today by withdrawing its troops from internationally recognized borders," Mr. Biden said. "This morning I informed President Zelenskyy again and assured that we will not waver. Putin will not break our resolve as he believed two years ago, almost three years ago."
This comes after President Biden announced a new package military aid for Ukraine totaling US$375m (£301m). The US President informed President Zelenskyy that the US is doing everything in its power to strengthen Ukraine's defenses against Russian aggression.
The package includes ammunition, artillery, armored vehicles and training. "Together with the entire G7, we support Ukraine and I promise we're not going anywhere," Mr. Biden said.
Meanwhile, Mr Zelenskyi addressed the Hiroshima summit to dismiss Mr Putin's claims that Bakhmut, which has long been the focus of a bloody battle, has fallen under Russian control.
Mr Putin congratulated his troops after the leader of the Wagner mercenary group declared on Saturday afternoon that their fighters had taken the key battle town – a claim Kiev was quick to deny.
"To this day, Bachmut has not been occupied by the Russian Federation. There are no two or three interpretations of these words," said Mr Zelenskyy.
He also declined to comment on the details of the counter-offensive that Ukraine is said to be preparing. He told reporters, "Russia will feel it if we launch a counteroffensive."
G7 leaders welcomed the presence of Ukraine's President at the summit, despite Ukraine not being a G7 member.
British Prime Minister Rishi Sunak said Mr Zelenskyi's presence had "historic significance" and delivered a "strong message" to the Russian leader.
"We will stand by Ukraine for as long as necessary because their security is our security," he added. "We must and will show that violent territorial aggression bears no fruit. There could be no more appropriate place to discuss the urgent need for peace than Hiroshima."
Mr. Sunak also supported President Biden's decision to train Ukrainian pilots and provide Ukraine with F-16 jets.
The Prime Minister said: "We are helping Ukraine build the air force it needs for the future, with the UK training Ukrainian pilots starting this summer." And thanks to President Biden's support for an international coalition to deploy F-16s -Jets, we made a real breakthrough on this summit."
This comes after Russia warned Western countries that supplying Ukraine with F-16 fighter jets would entail "enormous risks".