R. Kelly reportedly got engaged to one of his alleged victims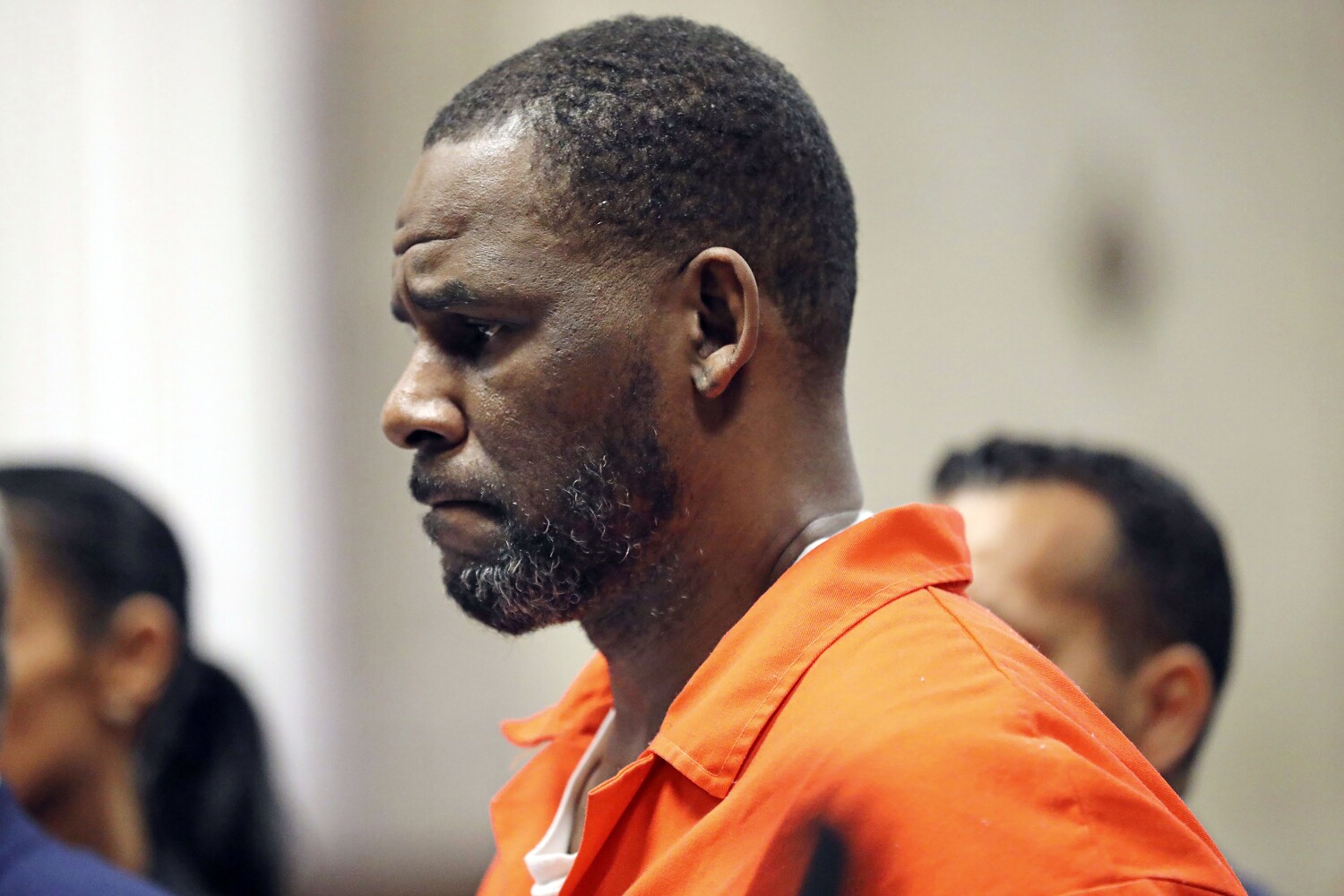 R. Kelly was found guilty of multiple sex trafficking crimes in September and was sentenced to 30 years in federal prison last month. But before he was convicted, one of his alleged victims claimed the two were actually engaged and that he was anything but a perpetrator.
Joycelyn Savage was one of the R&B artist's girlfriends who stuck with him through his trial. In a June 13 letter to US District Court Judge Ann Donnelly, Savage asked for leniency towards Kelly while revealing that the two would be married.
"My name is Joycelyn Savage and I am Robert Kelly's fiancee[e]' she wrote to Judge Ann Donnelly in court documents seen by The Times. "I am writing this letter to support Robert ahead of his sentencing so that I can explain to the court that I am not the victim the government has portrayed me as."
Savage didn't say when the two got engaged or shared any other details.
"My relationship with Robert is amazing," Savage wrote. "He's the best thing that's ever happened to me. We have a very special connection and are deeply in love. I still support Robert to this day because I love him and will always be here to support him. Robert is not the monster the government has described him as. The Robert I know is very sweet, gentle and kind. At the end of the day, he always made sure I was taken care of and so was every other woman he was with.
"Robert and I are very much in love and it breaks my heart that the government created a narrative that I'm a victim," she continued. "I am a grown woman and can speak for myself, which is why I wanted to submit this letter to the court."
Savage has previously championed Kelly, including in a high-profile CBS interview with Gayle King in 2019 alongside Azriel Clary, another of Kelly's then-girlfriends. Both young women have defended their relationship with the "I Believe I Can Fly" singer and denied their families' claims that they were being held against their will.
About two weeks after Savage delivered her letter to the judge, Kelly, 55, was sentenced to three decades in prison. Donnelly appeared unaffected by Savage's words and went beyond the prosecution's request that Kelly serve "over 25 years" behind bars.
"While sex was certainly a weapon you used, this isn't about sex. It's about violence, cruelty and control," the judge told the disgraced singer at his sentencing, while also ordering him to pay a $100,000 fine.
Kelly, real name Robert Sylvester Kelly, faced his accusers again during the sentencing hearing in Brooklyn, when several of the women opened up about the pain he inflicted on them, telling him they "are no longer the victims of victims we were." once," reported the Associated Press.
"You made me do things that broke my courage. I literally wish I was dying from feeling so down. Remember that?" a woman asked the fallen R&B star in court in Brooklyn as he awaited sentencing.
Nardine Saad, a Times contributor, contributed to this report.
https://www.latimes.com/entertainment-arts/story/2022-07-11/r-kelly-joycelyn-savage-engaged-convicted R. Kelly reportedly got engaged to one of his alleged victims