Rabid otter trapped under recycling bin after biting man and dog in Florida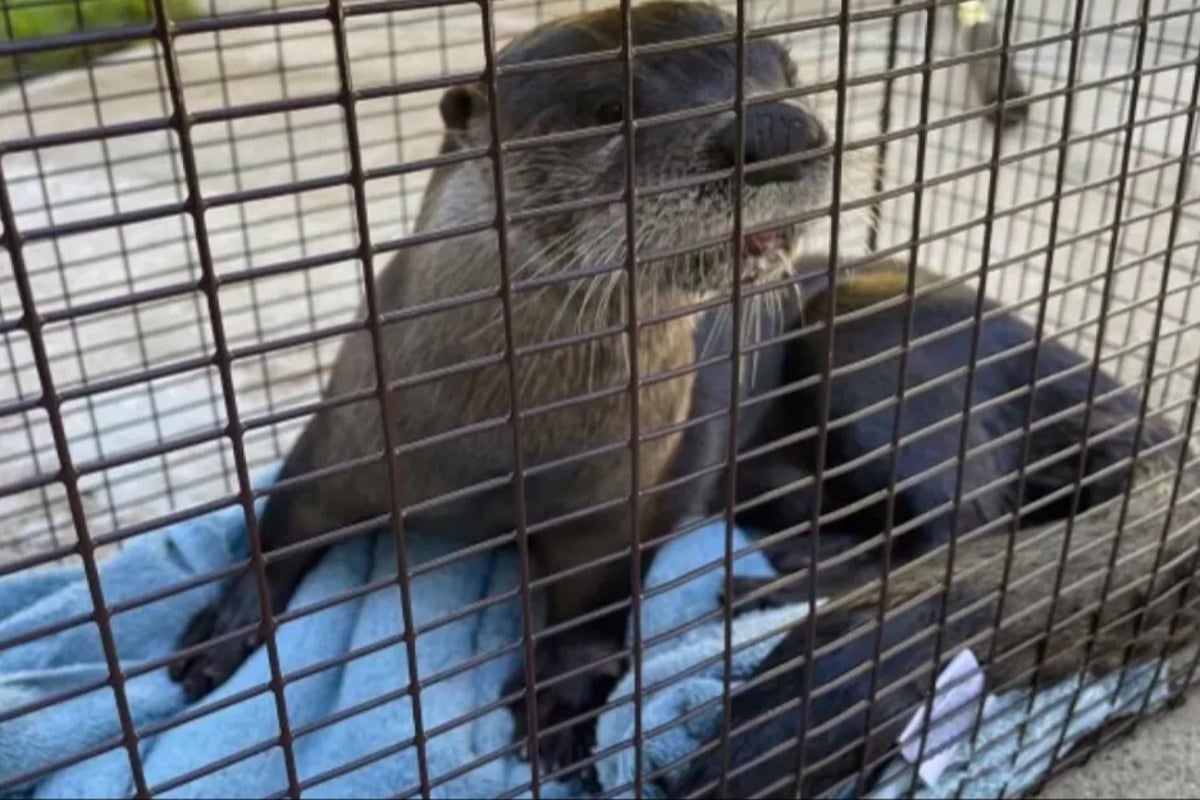 Florida residents had to trap a rabid otter from under a recycling bin after it attacked a 74-year-old man and bit a dog.
Joseph Scaglione said the animal bit his hands and tore the nail off his little finger during the incident in Jupiter, which lasted "several minutes."
The otter was later picked up by Palm Beach County Animal Care and Control and tested at the Florida Department of Health Laboratory, which confirmed it was positive for rabies.
Mr. Scaglione told local news outlet WPTV that he was attacked while feeding ducks at a pond near his home on Saturday.
"I went through our back gate and was about to close the gate and then that would have been it, but as I started to close the gate it stormed (and) immediately attacked my legs," he said.
"I started pushing it away and it started biting my hands. One of the bites I had was on my pinky and actually ripped the nail off the pinky.
"It looks like the tooth went completely through my finger."
Mr. Scaglione said he has received several vaccinations against rabies and will see a surgeon in the coming days to assess the damage to his hands.
According to WPTV, after the attack, a neighbor managed to catch the otter with an upside-down trash can before Animal Care and Control arrived.
In a statement, the Florida Department of Health said, "Animal Care and Control confirmed on September 23 that a rabid otter bit a dog and then a person in the 900 block of Marlin Drive in Jupiter, FL."
"The otter was picked up by Animal Care and Control and then sent for rabies testing.
"Residents in the area are asked to avoid contact with wildlife, including feral/community cats, and to report any suspicious animals to Animal Care and Control."
Rabies is a disease of the nervous system and is fatal to warm-blooded animals and humans if left untreated.
The only treatment for human exposure to rabies is rabies-specific immunoglobulin and rabies immunization. Appropriate treatment must be started as soon as possible after exposure to protect an exposed person from the disease.