Red Sox square off against the Mariners in series rubber match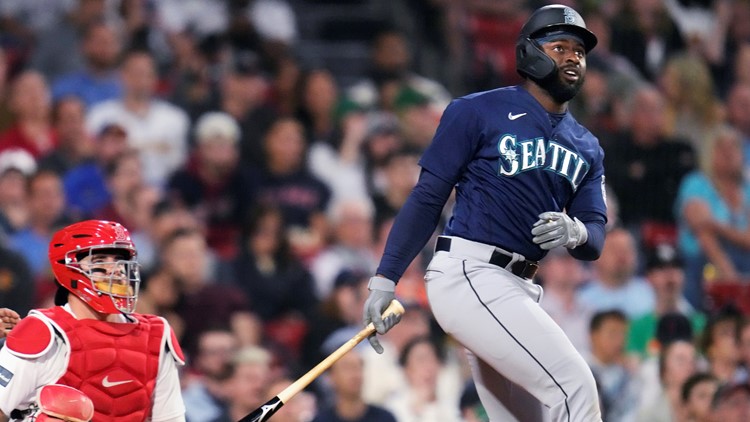 The Boston Red Sox and Seattle Mariners play Wednesday, with the winner going on to win the three-game series.
BOSTON- Seattle Mariners (21-21, fourth in the AL West) vs. Boston Red Sox (23-20, fifth in the AL East)
Boston; Wednesday 4:10 p.m. Pacific Time
Pitching Probabilities: Mariners: Marco Gonzales (3-0, 4.42 ERA, 1.39 WHIP, 25 strikeouts); Red Sox: Brayan Bello (2-1, 5.01 ERA, 1.59 WHIP, 24 strikeouts)
FANDUEL SPORTSBOOK MLB LINE: Red Sox -125, Mariners +106; Over/Under is 9 1/2 runs
BOTTOM LINE: The Boston Red Sox and Seattle Mariners play in a 1-1 three-game series draw on Wednesday.
Boston won 14-11 at home and 23-20 overall. The Red Sox batsmen bat with a .268 collective, which ranks second in the AL.
Seattle's record is 11-9 away and 21-21 overall. The Mariners are 7-12 in games when they give up a home run.
Wednesday's duel is the third meeting of these teams this season.
TOP PERFORMER: Alex Verdugo has 14 doubles, a triple and five homers for the Red Sox. Masataka Yoshida has a 13-42 record in his last 10 games with three doubles, a triple and a home run.
Julio Rodriguez has seven doubles, a triple and seven home runs for the Mariners. Taylor Trammell is 4 of 25 with three homers in the last 10 games.
LAST 10 GAMES: Red Sox: 4-6, .246 batting average, 5.73 ERA, 18 runs surpassed
Mariners: 6-4, .262 batting average, 2.76 ERA, outperformed opponents by 21 runs
INJURIES: Red Sox: John Schreiber: 15-day IL (side), Kike Hernandez: Day-to-Day (hamstring), Christian Arroyo: 10-day IL (hamstring), Adam Duvall: 60-day IL (wrist), Kutter Crawford: 15-day IL (knee), Garrett Whitlock: 15-day IL (elbow), Yu Chang: 10-day IL (hand), Zack Kelly: 60-day IL (elbow), Wyatt Mills: 60-day IL (elbow), Adalberto Mondesi: 60-day IL (knee), Trevor Story: 60-day IL (elbow)
Mariners: Penn Murfee: 15-day IL (elbow), Easton McGee: 15-day IL (forearm), Evan White: 60-day IL (adductors), Andres Munoz: 15-day IL (deltoid), Robbie Ray: 15-Day IL (Flexor), Dylan Moore: 10-Day IL (Olique)