Retired Tacoma detective releases new book about investigating cold cases, the importance of DNA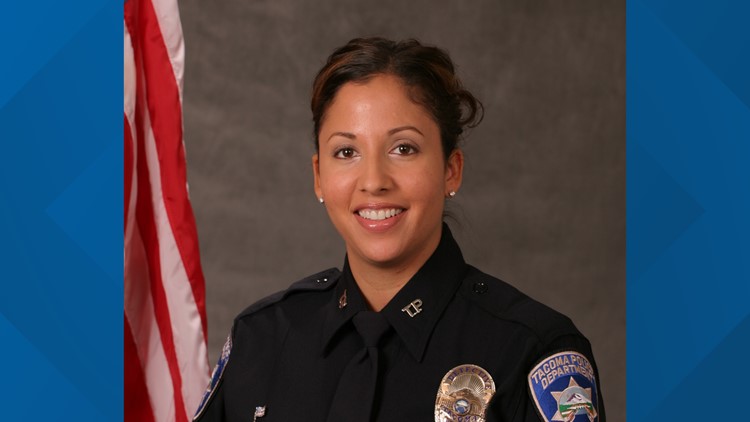 'In My DNA' details Detective Lindsey Wade's career with the Tacoma Police Department investigating serial killers and rapists.
TACOMA, Wash. — She helped solve the rape and serial murder cases in Tacoma and how she shares her experience in a book titled, "In my DNA."
Lindsey Wade never gives up on unsolved cases. She has solved mass rape cases, murder cases and fought to fix holes in the national database system to prevent more crimes from happening.
Wade has worked for Tacoma Police for 21 years. Her interest in crime began at an early age.
"I initially knew about Ted Bundy in high school, and at the time, I almost knew I wanted to be a detective," Wade said.
There are several instances that stand out and stick with her.
"All of the cases have a similar theme. All of the cases involve young women or girls who have been the victim of some way of being sexually assaulted or murdered," Wade said.
Wade was actively involved in the Jennifer Bastian case. The 13-year-old girl went missing on August 4, 1986, and three weeks later, her body was found in Point Defiance Park.
Wade decided to write his own story about cold cases and solve them. Her book not only delves into the many cases she has worked with, but also dives deeper into issues she has witnessed first-hand.
"Where are the holes in our system today and we should be solving more crime with the technology we have today, why don't we?" Wade asked. "Do we have populations of individuals that should be in the database but they don't?"
Wade is talking about the CODIS database.
According to the FBI, "CODIS is an acronym for Combined DNA Index System and is a generic term used to describe the FBI's support program for criminal justice DNA databases and the software used to run these databases."
Detective Wade realizes Ted Bundy's DNA is not in the database. She helped facilitate that change. Bundy's DNA is now available in the system in case more crimes related to the convicted serial killer are no longer alive.
"Ted Bundy is a perfect example of a serial killer that wasn't in the database until 2011," Wade said.
In his book, Wade shares the importance of importing DNA, even from a known serial killer, but also to hopefully solve a cold case.
That's what happened with the Jennifer Bastian case after a DNA match led detectives to her killer.
"I was really surprised to be able to take on cases that I knew about as a kid and have the privilege of working on those cases as a detective and being able to help solve those cases 32 years later," Wade said.
Wade will have a book signing on August 19 at Peak and Stone Wine Co. in North Bend. For more information on her book, click here.