'Retrograde' review: Gritty view of U.S. pullout from Afghanistan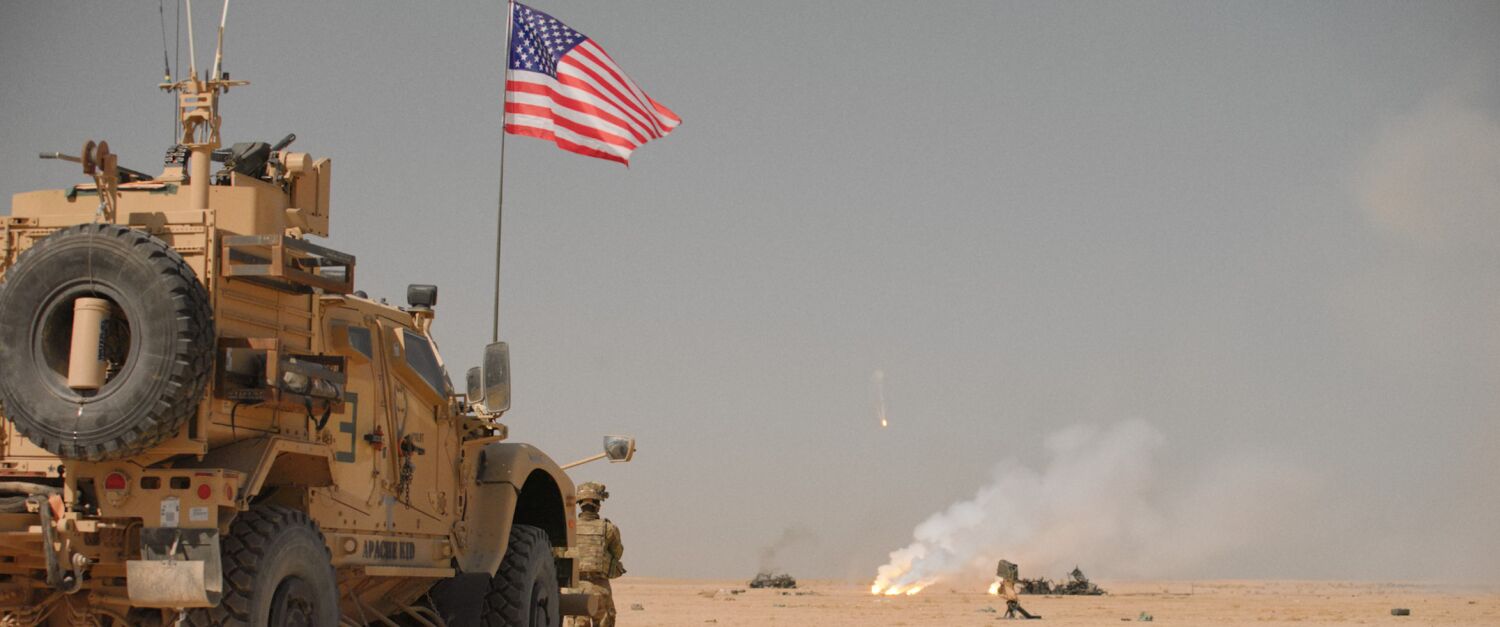 War films are ultimately relationship films, whether it's the trench bund that temporarily makes hell seem palatable, or a soldier's reckoning with a very sticky abyss. Retrograde, Matthew Heineman's on-location documentary about the US withdrawal from Afghanistan, is indeed both, as it features close-knit Green Berets and staunch Afghan Army supporters battling a resurgent Taliban. But since it is also about the forced end of their partnership, it is also a separation film, and a despondent one at that.
Heineman's adrenaline-pumping, immersive approach as a documentary filmmaker has put him in the middle of the drug war ("Cartel Country"), the ISIS conquest of Syria ("City of Ghosts"), and a COVID plague in the hospital ("The First Wave"). He's not very contextual, but the raw power of his insider-driven vérité is undeniable, and in some cases — like when he knew how to layer the unfolding political turmoil into a hireable pop-star biodoc ("The Boy From Medellin") – his adaptive storytelling instinct is commendable.
That's what happened with Retrograde, which began in 2020 as an embedded portrait of the Green Berets after 20 years in Afghanistan. Things changed when geopolitical winds spelled the end of America's longest war, which became a reality when a newly installed President Biden announced a full troop withdrawal last year. When the Americans left — the title in military jargon refers to "organized movement away from the enemy" — Heineman stayed behind to focus on one of the Berets' favorites in the Afghan military, a dedicated, likeable young general named Sami Sadat, and how He and his men dealt with the sudden departure of a key ally.
Again, motifs and messages are not Heineman's thing. He is not interested in what led to the exit call, or in analyzing it remotely through seated expert interviews. It's a show, not a story, dude: Its unnerving opening scene plunges us into the agonizing chaos at Kabul Airport in August 2021, where desperate Afghans — likely dominated by those who have offered assistance to the Americans — hoping US service members will help them will help out. Instead of having talking heads tell us what the impact of the US withdrawal was, Heineman lets the reality of the evacuation shake us with clarity about decisions and consequences.
From there, we're transported back in time eight months ago and what the war was like in a Helmand province camp made up of Green Berets and Sadat's team working well together and preparing for a tougher engagement. They know this "eternal war" is now at a stage where they are fighting the sons of those killed in the beginning, but when they hear rumors of an imminent US withdrawal, the worried looks, head shakes and wary show pessimistic comments, such as These soldiers feel they are completely abandoning the mission.
When the orders come, we see what dismantling a camp looks like – shattered equipment, explosions, burn pits, and a palpable mood of sadness and regret. One of the berets tells Sadat that this is an emotional moment for everyone and we know it's also because they fear what the Afghan soldiers will expect from an ever-encroaching Taliban waiting for that to happen last plane departs. As "Retrograde" moves on to Sadat's mounting, seemingly lonely struggle to secure resources from the Afghan government, to keep morale high among men willing to surrender while still attempting to take the fight to a Taliban , which moves closer to taking over Kabul, is like watching A warrior realizes that there are times in battle when the Depression becomes an enemy too.
Retrograde is a film whose ending we know from the headlines, and it's impossible not to occasionally wish for more information and context to better understand what led to such an impactful decision. But Heineman's trust in what his camera reveals – in the forlorn faces of US soldiers, in Sadat's demeanor, in the desperate eyes of a mother caught in this crush of the desperate at Kabul airport – tells his own necessary story of war wrecks.
'declining'
In English, Pashto and Dari with English subtitles
Rated: R for a language
Duration: 1 hour, 36 minutes
To play: Begins November 18, AMC Sunset 5, West Los Angeles; and Lammle NoHo 7, North Hollywood
https://www.latimes.com/entertainment-arts/movies/story/2022-11-17/review-retrograde-documentary-matthew-heineman-us-war-afghanistan 'Retrograde' review: Gritty view of U.S. pullout from Afghanistan