Review: Jo Ann Callis' perplexing photos are as evocative as a Hitchcock film
A forensic quality characterizes a series of bewildering color photographs taken by Jo Ann Callis in the late 1970s but not printed until the last few years.
However, instead of uncovering evidence, as one might expect from an analysis of illegal activities, her images at the Rose Gallery are clearly staged. This is fabricated evidence, forensically constructed. Evocative pictorial stories were "fabricated to be photographed," to use the now-established camera term that the artist helped create to unearth truths.
Among the nearly 20 works in the front gallery is an image that focuses on a man's hands clasping the ankles of a woman standing in a chair. Her expensive stiletto heels are adorned with tiny gold chains.
Callis illuminated the darkened scene with a soft spotlight that creates the aura of a theatrical performance. Together with the chains, the man's firm grip and the woman's elegance suggest an unexpected dynamic interplay between them.
Does he stop her from doing something sinister? Is he ominous himself? Will she be thwarted in an escape attempt? Is this a benevolent view of one person helping another to remain calm as they reach for something on a high shelf?
Are the feminine shoes a stylized representation of devotion to attachment to heterosexual male desires?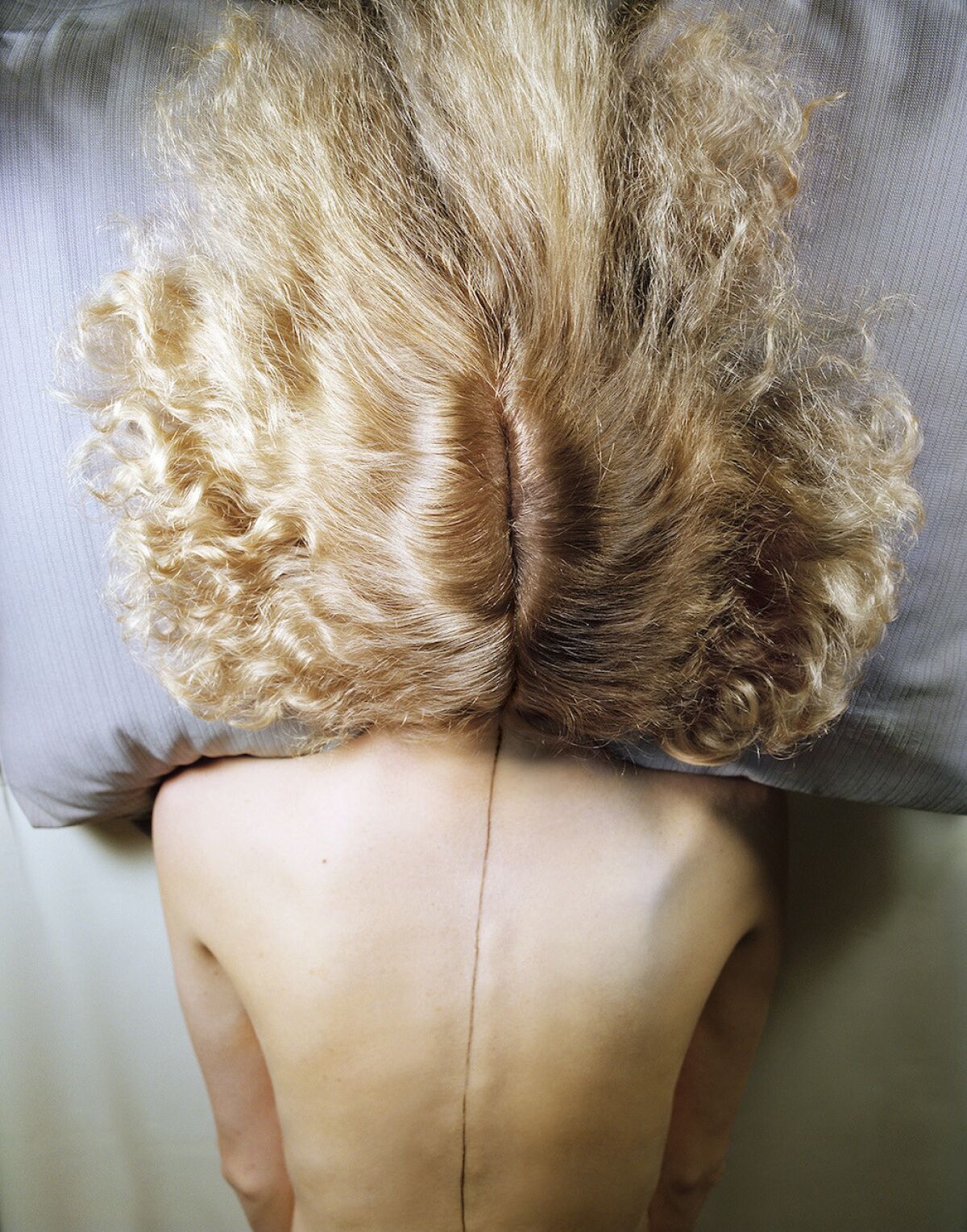 The ambiguities of interpersonal relationships, especially between men and women, play out frequently in the exhibition. A naked woman lies face down, her blonde wig parted neatly at the back of her head like a fetish ritual. Elsewhere, a rectangular lump formed in ruffled bed sheets bears two pink dots, like nipples on a torso.
A man dressed in white lies on his side on an unmade bed, his shirt pulled over his head. Another man, seen only as a pair of crossed legs in gray trousers and a black shoe, sits next to a table on which a woman's garment is laid out. Callis carefully cropped these scenes like Hitchcock with a still camera – "Rear Window" without the growing panic but with all the nausea intact.
Nothing is more confusing than "Black Cloth in Water," a close-up of a young, unidentifiable child seated on the edge of a bed, holding the titular objects in a glass bowl precariously on his lap. Look closely to spot the wet black cloth and suddenly you realize that even in the complete absence of horniness you are penetrating where you shouldn't.
At her best, Callis masterfully manipulates her fabricated scenes. She takes a viewer to the edge of what might be a violation of social norms – or what might just as well be nothing remotely undesirable. Details of form, composition and color are explicit, but the possible narrative outcomes never are. A spectator stops at the precipice, which is a very good place.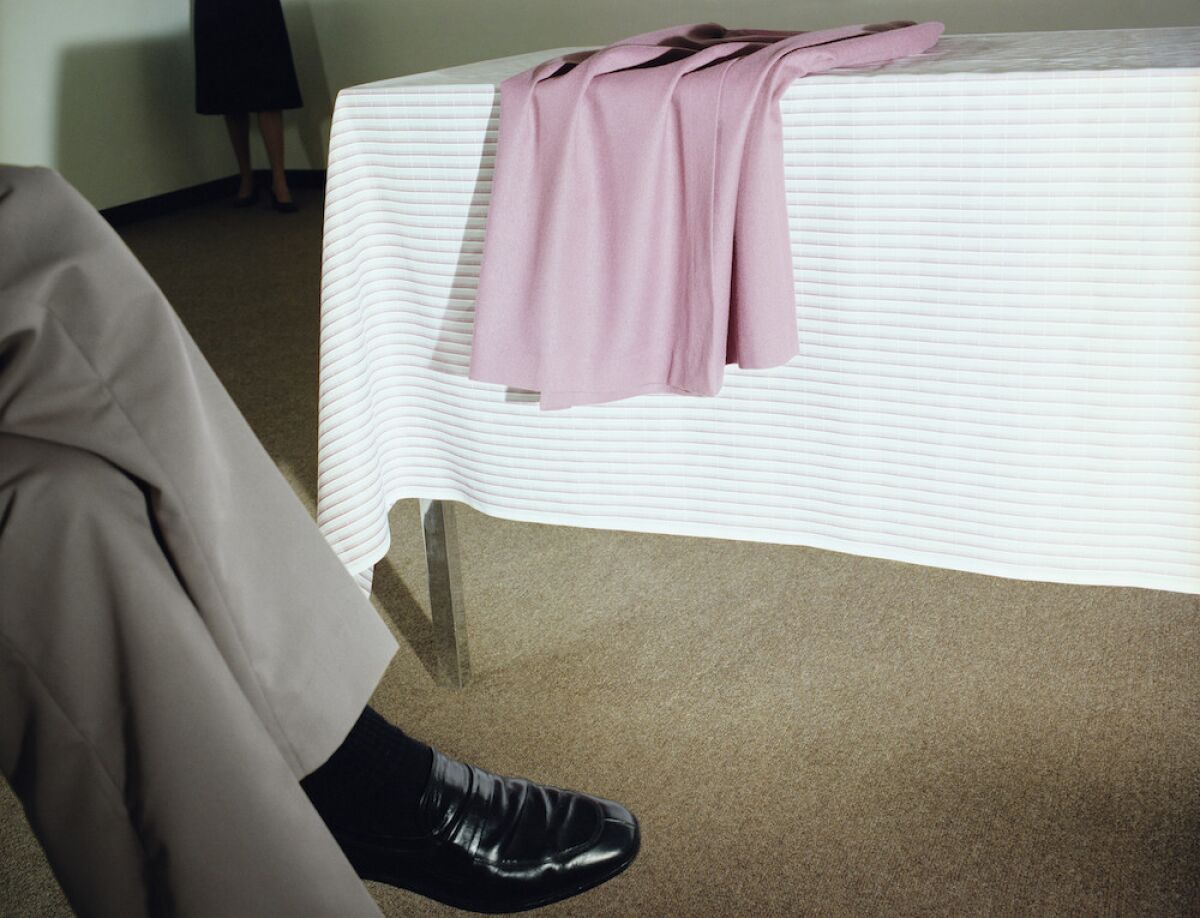 Rose Gallery, Bergamot Station, 2525 Michigan Ave., Santa Monica, (310) 264-8440, through November 24. Sunday and Monday closed. www.rosegallery.net
christopher.knight@latimes.com
Twitter: @KnightLAT
christopher.knight@latimes.com
https://www.latimes.com/entertainment/arts/la-et-cm-joann-callis-rose-gallery-review-20181004-story.html Review: Jo Ann Callis' perplexing photos are as evocative as a Hitchcock film