Review of Beau Is Afraid: Joaquin Phoenix spearheads a bold, indulgent black comedy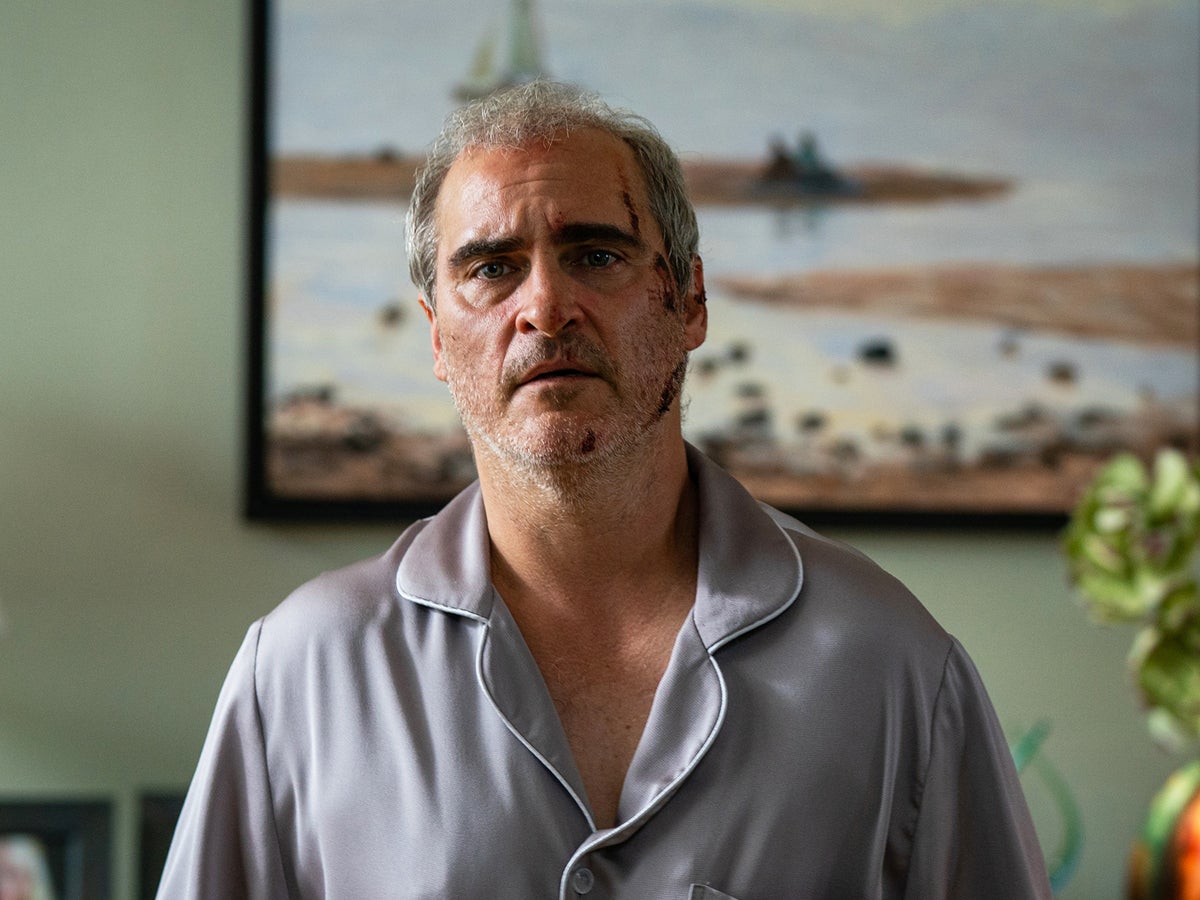 There is a consolation in the wild neuroses of Beau is scared – If you think living inside your own head is hell, imagine what it's like living at Ari Aster's. Aster's film borrows the traumatic but hilarious sequences of his earlier work – Toni Collette foaming at the mouth Hereditaryor midsummerThe bad friend bursts into flames – turning it into a three-hour comedy full of bad vibes and ritual humiliation. It's as memorable, daring and indulgent as one would hope for from A24's most expensive film to date – and from a release that according to a viral tweet last monthReportedly infuriated an American moviegoer into standing up during the credits and yelling, "I better not hear a single damn human clapping."
Aster enthusiastically assured us that there was nothing autobiographical about it Beau is scared. Thank goodness, because it's hard to read the film as anything but a drawn-out, highly paranoid spiral. It begins with its hero's literal expulsion from the birth canal, weeping and confused, and ends with the Kafkaesque pursuit of his guilty soul. In short, it's living with disastrous thinking at the wheel.
Beau Wasserman (Joaquin Phoenix) wants to visit his mother. The universe makes it clear that he'd rather not do it, blocking his path with brown recluse spiders, naked assassins, invisible thieves, social media-addicted teenagers, and (eek!) theater kids. Beau begins his journey in his pathetically empty apartment, which is located in the inner city of a reactionary conservative. Corpses are left on the street to rot. The air is thick with smoke. All the graffiti is apocalyptic and menacing: "Kill children!" Fuck the Pope!" The walls scream. Beau shuffles around as best he can. Then he gets hit by a truck.
He ends up in the mid-century home of Grace (Amy Ryan) and Roger (Nathan Lane). In the corner of the room is a shrine dedicated to her dead son who was killed in battle. They devour pills against obscure, undetectable diseases. Beau becomes so infantilized that the couple's jealous daughter Toni (Kylie Rogers) is convinced he will soon be adopted into the family. And so he flees deep into the forest, where he finds a troupe of self-identifying orphans performing a play seemingly beyond Beau's own lost fortune – the lovely, fairytale-like scenes are co-authored by Chilean artists Cristóbal León and Joaquín Cociña animated backgrounds.
Finally he reaches his mother's house. Only then do we understand that his odyssey is actually a sham. Beau doesn't try to go home. He's trying to avoid answering a question his therapist (Stephen McKinley Henderson) asked in the film's opening minutes: Does he sometimes wish his mother were dead? Saying "yes" would destroy all of his confidence. Is his mother really offering love or smothering? Caring or Control? Phoenix's performance, a masterclass in dissociation, has Beau shrinking and nearly disappearing into his own illness.
Beau is scared is an Oedipal farce hysterically overblown in its execution – Mother is played by Patti LuPone, who could probably burn someone with a single glance, and there's a creature in the attic that serves as the film's ultimate punch line. But its immersive psychology is also so effective that it may take until after the film has ended for the audience to start questioning its protagonist. Was it really all mom's fault? Or was it easiest to blame mom?
Directed by Ari Aster. Cast: Joaquin Phoenix, Patti LuPone, Nathan Lane, Amy Ryan, Stephen McKinley Henderson, Parker Posey. 15,179 minutes.
"Beau's Afraid" hits theaters April 19