Review: Ruby Gillman, Teenage Kraken is a simple, fun watch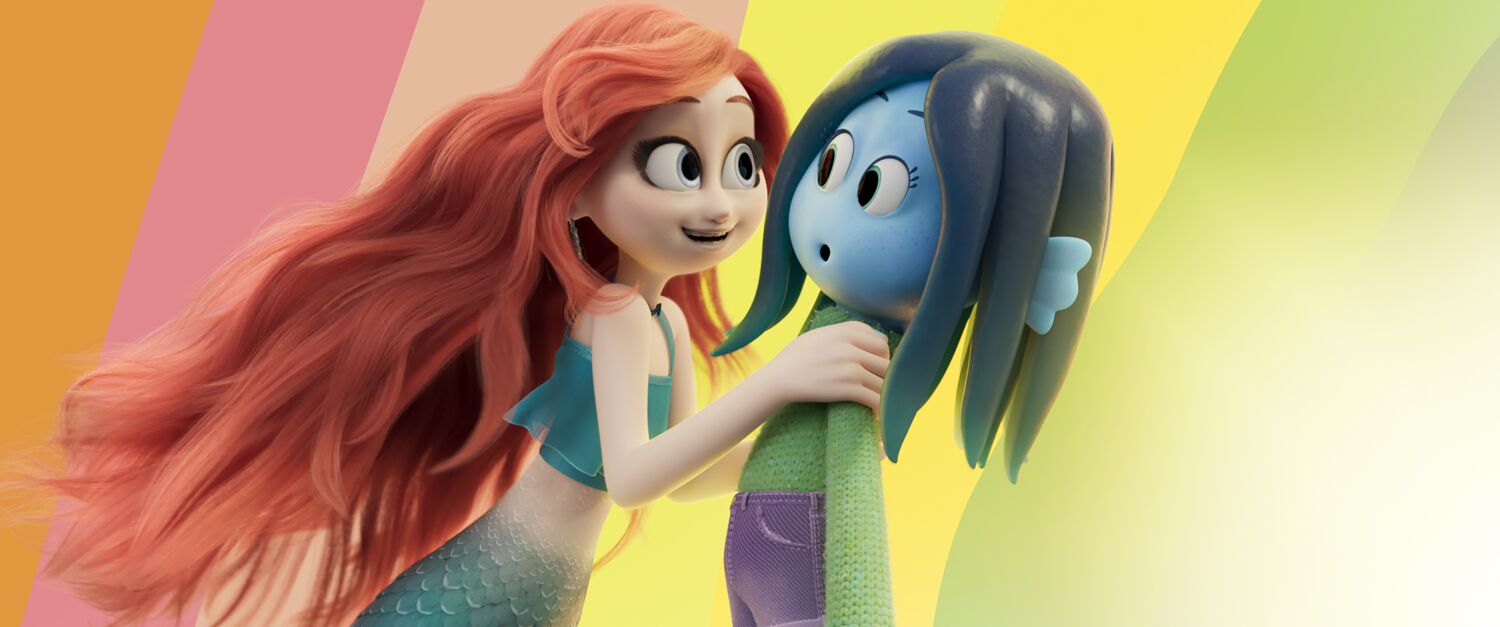 When we grow up, it often happens that we feel a little monstrous.
For many of us it happens during puberty: the body changes, the emotions are enormous. And as we try to figure everything out, we can't help but notice how different we are.
That's probably why there's no shortage of coming-of-age stories that use monsters as metaphors. The latest entry in the genre, Ruby Gillman, Teenage Kraken blends teenage angst with a fun and vibrant take on sea creature tales that defies fairy tale expectations.
Directed by Kirk DeMicco, the animated film follows Ruby Gillman (voiced by Lana Condor), a teenage octopus living among humans in a coastal town. Sweet and relatively awkward Ruby is a 16-year-old athlete with a lovingly overprotective mother (Toni Collette), a group of loyal friends (Liza Koshy, Ramona Young, Eduardo Franco) and a crush (Jaboukie Young-White) that isn't as unattainable as she might believe.
An important rule of the Gillman family is never to go into the sea. But when Ruby breaks it to save her favorite skater boy, she discovers a family secret: she's a Kraken Queen. In addition, Ruby learns that the Kraken are warriors who protect the sea from their rivals, such as the vain and power-hungry mermaids.
At a time when animated family films are often adaptations of existing intellectual property or additions to a franchise, Ruby Gillman stands out as an original story worthy of praise. Exactly how original is another question: When you watch Ruby, you can't help but think of other current animated films, such as Pixar's Luca, a fish-out-of-water fairy tale with young sea monsters, or "Turning Red". A panda puberty story about mother-daughter tension.
Ruby Gillman is also clearly in conversation with a certain 1989 classic cartoon about a young red-haired mermaid princess who dreams of walking among humans. (The script flipping of fairy tales is kind of a DreamWorks signature.)
Yet as predictable as the film often is, it's enhanced by Condor's disarming and charming Ruby and some lively character designs. The glowing underwater kingdom of the octopus is also a sight to behold.
Less emotionally involved than other animated films releasing this month (Spider-Man: Across the Spider-Verse, Elemental), Ruby Gillman will likely appeal to younger audiences — and their parents, who are Beach reading looking for film.