Rex Heuermann's 'disturbing' online behaviour days before Gilgo Beach arrest revealed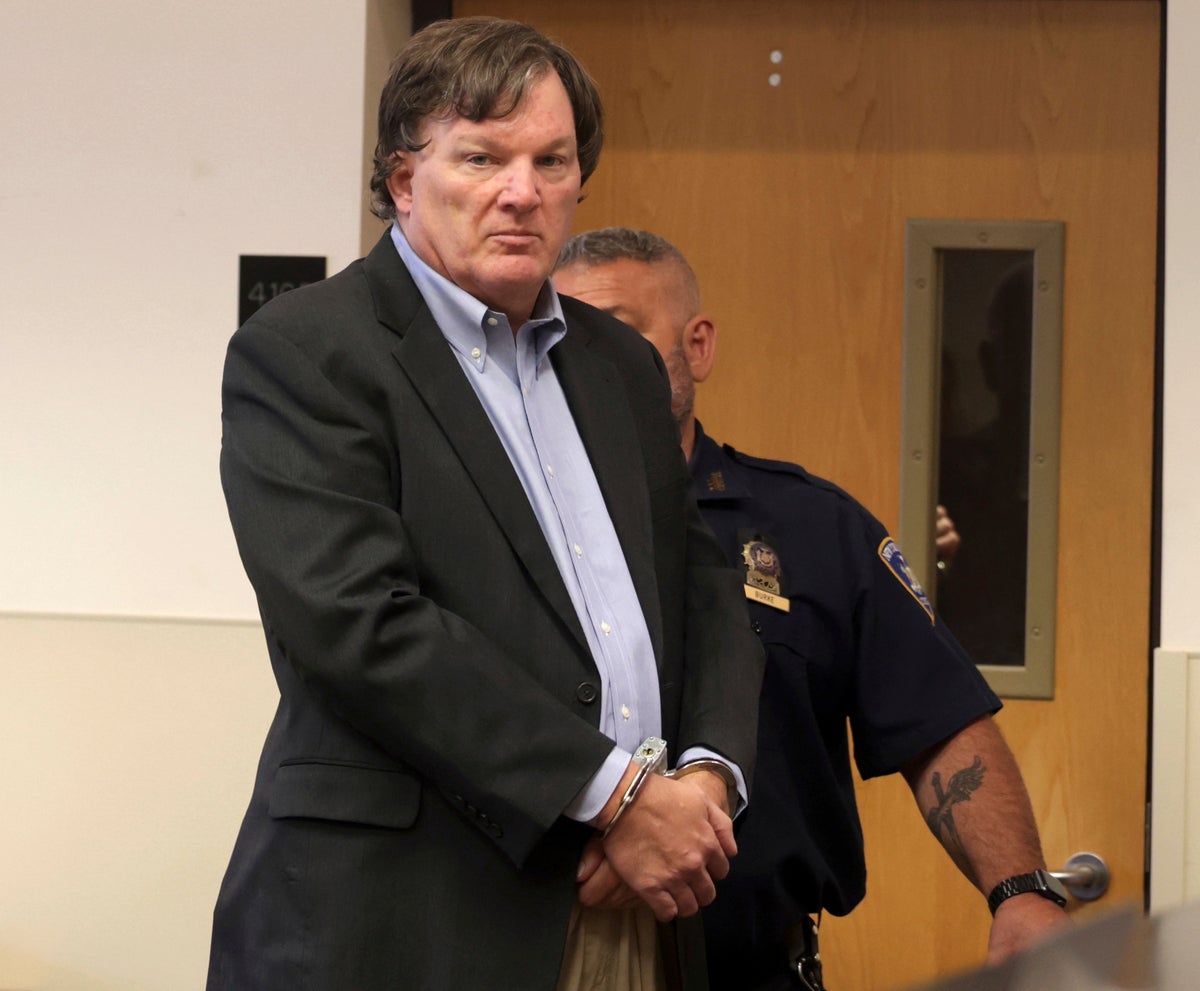 According to the case's lead investigator, suspected Gilgo Beach serial killer Rex Heuermann continued to exhibit "disturbing" behavior up until his arrest for the murder of three women.
Suffolk County Police Commissioner Rodney Harrison would also not rule out the possibility that Mr Heuermann was "preparing to murder again" at the time of the arrest.
Mr Harrison told Newsday that law enforcement saw some worrying actions by the married father of two when he was under surveillance before his arrest last month.
"I can't speak to whether he was preparing to kill again," he said.
"He's someone who is still engaging in troubling activities, whether it's his internet searches or other activities, that he shouldn't engage in."
Commissioner Harrison added that it was "very, very important" to him to keep tabs on Mr Heuermann pending his arrest because "we need to see what his lifestyle is like".
The accused killer had been on the Long Island Police Department's radar for months — not long after the newly appointed commissioner created a new taskforce to solve the unsolved case of serial killer Gilgo Beach in January 2022.
After monitoring him for months, officials pounced on the architect as he left his Manhattan office on July 13.
Mr Heuermann has been charged with the murders of Megan Waterman, Melissa Barthelemy and Amber Costello and is also the prime suspect in the murder of Maureen Brainard-Barnes.
All four women, known as the "Gilgo Four", worked as sex workers and disappeared between 2007 and 2010 after meeting a client.
They were all found within a quarter mile of each other in December 2010, bound with belts or tape and some wrapped in burlap – their bodies dumped at Gilgo Beach.
They are among 11 victims whose remains were found off the coast of Long Island in 2010 and 2011, raising fears that one or more serial killers were at large.
Last week, investigators announced that one of the victims had finally been identified.
Karen Vergata, 34, was last seen alive on Valentine's Day 1996.
At the time she lived on West 45th St in Manhattan and was believed to be working as an escort.
In April 1996, her plastic-wrapped legs were found in Davis Park on Fire Island's Blue Point Beach.
Almost exactly 15 years later, on April 11, 2011, her skull was found off the Ocean Parkway while searching for Gilgo Beach victims. It was later discovered that the two remains at Fire Island and Ocean Parkway belonged to the same person, but their identity has so far remained unknown.
In a press conference announcing Vergata's identity last week, Suffolk County officials declined to confirm whether or not her murder may have been linked to Mr Heuermann.
So far, the accused serial killer has only been charged with three of the 11 murders and is expected to be charged with a fourth.
On Wednesday, a judge ordered that he release a DNA sample from a cheek swab as part of the ongoing investigation.
While the investigation is ongoing and no arrests have been made in connection with the deaths of the other seven victims, Commissioner Harrison said he cannot rule out the possibility that there is another serial killer out there.
"We have been able to offer comfort to three families, we are on the verge of a fourth, but we have more work to do to identify the person or persons linked to the other bodies discovered," he told Newsday.
"I can't tell you at this point," he said when asked whether or not residents should be afraid of another predator.
"Will Rex Heuermann be held accountable for the other bodies on the Ocean Parkway? We will see."
However, the police commissioner reiterated his view that investigators are treating Shanann Gilbert's death as "a horrific accident" rather than homicide.
"I and the investigators assigned to Homicide still believe it was just an incident where she ran into the swamp and sadly drowned on that horrible day," he said.
Gilbert's disappearance led to the discovery of the body chain on Gilgo Beach.
It was May 2010 and she disappeared after walking from a client's home near Gilgo Beach, making one final chilling 911 call saying she feared for her life.
During a search for Gilbert in the dense thickets near the beach, police discovered human remains.
By spring 2011, the remains of a total of ten victims had been found, including eight women, a man and an infant. Gilbert's body was then found in December 2011.
Her cause of death is widely disputed, as authorities have long claimed that she was not connected to the serial killer or killers, but that she died by accidental drowning while fleeing the client's home.
However, an independent autopsy commissioned by her family found she died from strangulation and her mother believes she was murdered.
Court records show that Mr. Heuermann has been linked to the "Gilgo Four" murders through a reference to his pickup truck, a stash of cell phones, "sadistic" online searches, phone calls he made to the families of the Victim mocked, and his wife's hair found on the victims' hair. Body – and a pizza crust.
The first piece of the puzzle came when a witness in the Amber Costello case revealed details about a vehicle a client was driving when she was last seen alive.
Costello, who worked as a sex worker, was seen alive on the evening of September 2, 2010 leaving her home in West Babylon. A witness said she went to meet a customer who drove a first-generation Chevrolet Avalanche.
Last year, a registry search revealed that local resident Mr. Heuermann owned a first-generation model of the truck at the time of Costello's disappearance. He also matched the witness's description of the man believed to be the killer: a tall, white "ogre"-like man in his 40s, approximately six to six feet tall "dark, bushy hair," and "large, 1970s-style oval glasses."
The car's discovery prompted investigators to investigate Mr. Heuermann more intensively, including completing 300 subpoenas, search warrants and other legal actions to obtain evidence of his possible involvement in the murders.
This also included Mr. Heuermann's alleged use of burner telephones. Prosecutors said he used burner phones to contact the three women and set up a meeting with them at the time they went missing.
He also reportedly took two of the victims' cell phones – and used one to make taunting calls to one of their families, in which court documents say he boasted about their murder.
Mr. Heuermann's DNA was found on one of the victims, and his wife's hair was found on three of the four women he is associated with.