Rishi Sunak calls on private firms to step up economic support for Ukraine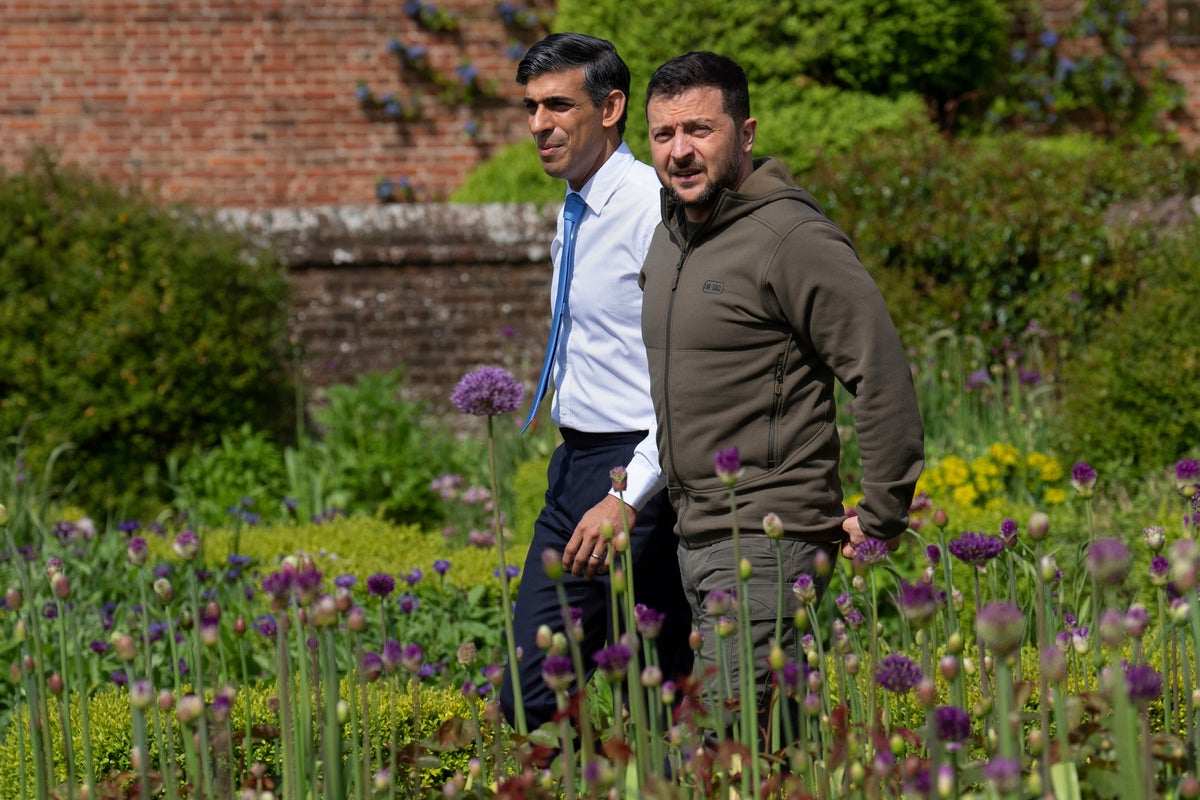 Rishi Sunak will urge companies and investors to "match Ukraine's prowess on the battlefield" by stepping up support for the country's economic recovery.
The prime minister will urge the private sector to "help the country rebuild and recover" to create a "financially stronger, technologically advanced Ukraine."
Mr Sunak will address more than 1,000 foreign dignitaries from 61 countries next week at the Ukraine Recovery Conference – the largest international conference hosted by the UK this year.
The audience also includes corporate CEOs and global investors.
Ukrainian President Volodymyr Zelenskyy will attend the event virtually, and both European Commission President Ursula Von der Leyen and US Secretary of State Antony Blinken are expected to speak.
The prime minister will advocate for more innovation in supporting the country, which was emerging as a major player in the global IT industry before Russia's full-scale invasion in February 2022.
Downing Street said an initiative to be announced at the summit is a digital platform to connect Ukrainian businesses with global ones.
The matchmaking platform aims to support Ukraine's reconstruction through virtual networking and collaboration on issues such as supply chain issues and business expansion.
The UK will also launch a £10m Green Energy Challenge fund aimed at accelerating the development of low-carbon, affordable energy projects for Ukraine.
Mr Sunak is expected to say, "Ukraine's courage on the battlefield must be matched by the private sector's vision to help the country rebuild and recover." Ukraine has consistently demonstrated its ability to innovate and Creativity is quick to tap into, and I know recovery will be no different.
"The illegal invasion of Ukraine has destroyed businesses and livelihoods across the country, but it has not destroyed the ingenuity or determination of the Ukrainian people.
"A financially stronger, technologically advanced Ukraine will strengthen its ability to push Russia behind its borders and build a brighter future for a sovereign and modern Ukraine of the future."
Last month, the Prime Minister said Britain would "never back down" in its support for Ukraine.
At the G7 summit in Hiroshima, Japan, Mr. Sunak said: "The G7 stand united with the people of Ukraine in the face of a terrible onslaught." And it shows that brute force and repression will not triumph over freedom and sovereignty.
"From providing Challenger tanks to long-range missiles and pilot training, UK support for Ukraine's defense will never falter."