Rishi Sunak says 100% of women do not have a penis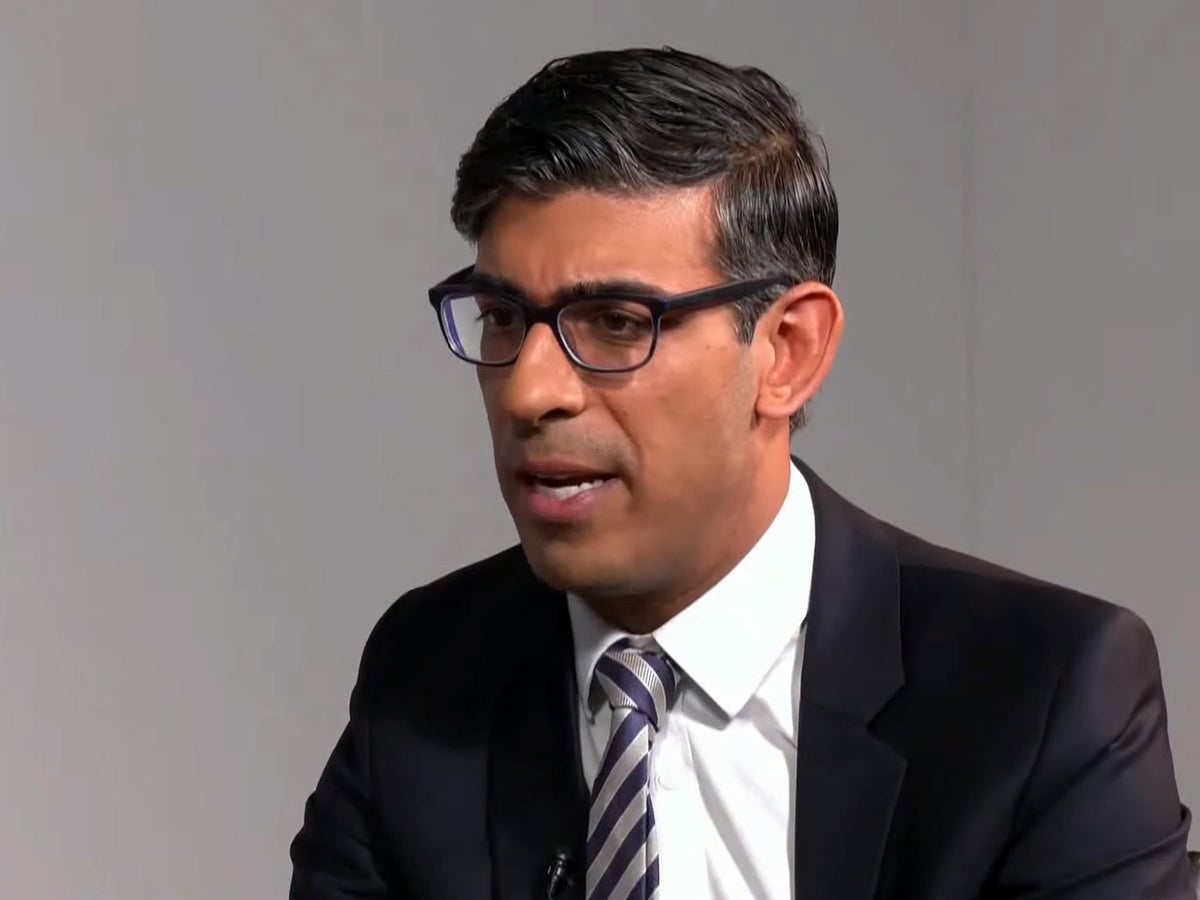 Rishi Sunak has said that he believes 100 percent of women don't have penises.
The Prime Minister has taken issue with Labor leader Sir Keir Starmer by declaring that 100 per cent of women do not have male genitalia.
In contrast, Mr Starmer suggested earlier this month that up to 1 in 1000 women have penises.
Asked if 100 per cent of women don't have a penis in an interview with Tory-supporting website Conservative Home, Mr Sunak said: "Yes, of course."
He added: "We should always have compassion, understanding and tolerance for those who are considering changing their gender. Of course we should.
"But when it comes to these issues of protecting women's rights and women's spaces, I think the issue of sex is fundamental as we think about these issues.
"As a general principle of operation, biological sex is of fundamental importance to me in these questions. We should not forget that."
When Mr. Starmer was asked The Sunday Times as to whether women can have male genitalia, he said, "For 99.9 percent of women, it's totally biological… and of course they don't have a penis."
Mr Sunak is hoping to exploit Labor splits over transgender rights ahead of the general election expected next year. He is move forward with a promise during last year's Conservative Party leadership elections to reform the legal definition of sex.
A review by the Equality and Human Rights Commission concluded that the 2010 amendment to the Equality Act to specifically refer to 'biological sex' merits further consideration. The government had asked the regulator to weigh the pros and cons of such a change.
The change would mean, for example, that sporting event organizers could exclude trans women without having to prove that the move was necessary for reasons of fairness or safety.
Outspoken Conservative Deputy Leader Lee Anderson has suggested that the party hold the next general election on "a mixture of culture war and trans debate".
Labor has been split over trans rights, with backbench opposition to Mr Starmer's suggestion that some women have penises. Canterbury MP Rosie Duffield said the allegation had made many "angry" and women were "terrified and angry" at the potential erosion of women's rights.
Ms Duffield previously said it was "dystopian" that her party's leader would not say whether women could have penises.
Labor Deputy Leader Angela Rayner said on Thursday that considering gender-recognition reforms was not at odds with women's rights.
She argued that protecting women-only spaces shouldn't come at the expense of supporting transgender people.
Visiting a Derby grocery store on Thursday, Ms Rayner told broadcasters: "I understand the concerns of people on both sides of the argument, but I think we were the party for equality. We introduced the Equal Opportunities Act. We are the best party for LGBT rights – we have a long tradition in it.