Rishi Sunak's net zero plans in doubt as key green pledges face being scrapped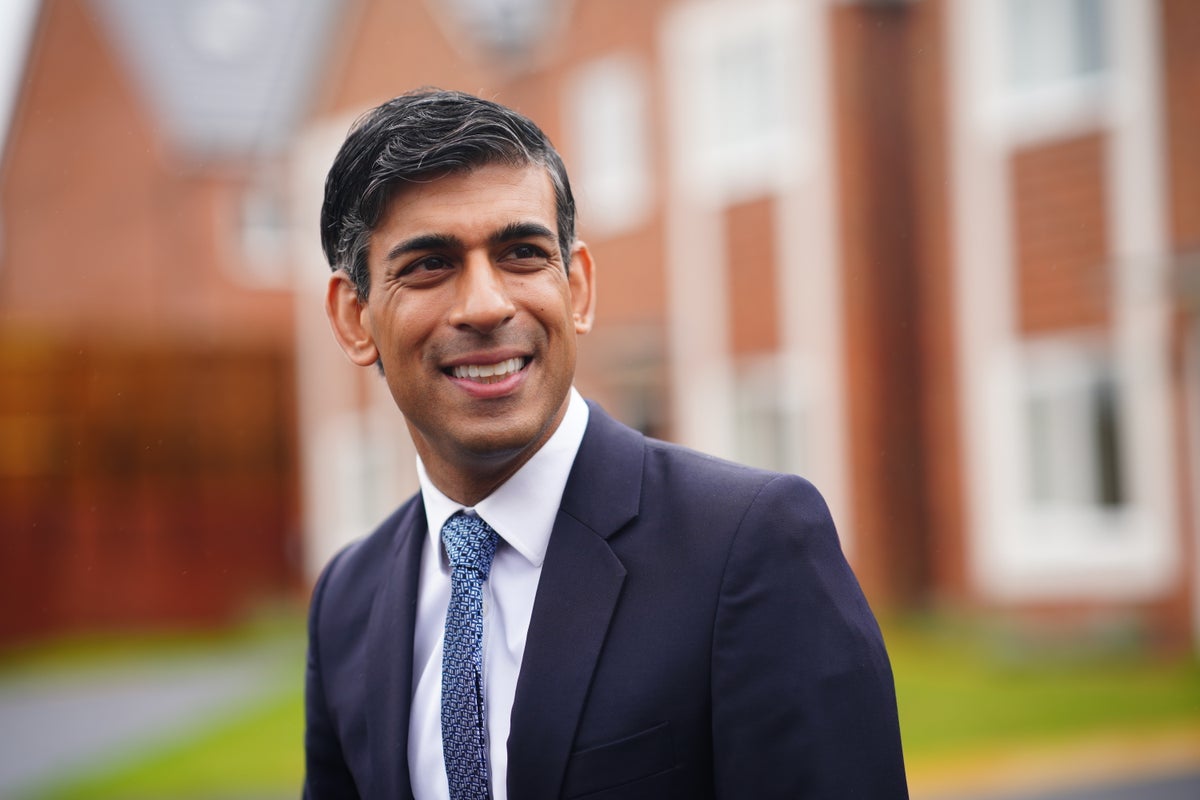 The government's net-zero plans were in an uproar as officials put key environmental targets up for review and a minister suggested a key pledge could be watered down.
Downing Street has been forced to insist its pledge to reach net zero by 2050 "stands", but the Prime Minister's spokesman said Rishi Sunak "makes sure we listen to consumers and businesses".
Plans under scrutiny include phasing out gas boilers by 2035 and banning the sale of new petrol and diesel cars by 2030.
Mr Sunak's spokesman said both initiatives "remain our commitment" but the Prime Minister said he wanted to make it "easier" for households already struggling with the rising cost of living.
"I don't want to add anything to that, I want to make it easier," said Mr. Sunak.
He added: "Yes, we will make progress towards net zero, but we will do so in a proportionate and pragmatic way that does not cause people unnecessarily more trouble and higher costs in their lives."
And during a round of interviews with broadcasters, Secretary of State Andrew Mitchell initially refrained from campaigning for the petrol and diesel ban to remain in place until 2030, saying people should "wait for any announcement" and that he could not make "prophecies about the future".
This comes after days of pressure from Tory backbenchers on the government to delay or drop plans to achieve net carbon emissions by 2050.
The Tories' narrow victory in the Uxbridge by-election, driven almost entirely by opposition to London Mayor Sadiq Khan's expansion of the Ultra Low Emissions Zone (Ulez), put the spotlight on the cost to consumers of pro-environmental measures.
Ministers are expected to outline some net-zero policies, while others face dilution or elimination. The Times reported Monday that officials are considering an "Aston Martin exemption" from the 2030 deadline that would give small car makers more time to transition to electric vehicles.
A ban will also be imposed in traffic-calmed areas, and landlords will be given more time to achieve their energy efficiency targets, it said.
This comes as Mr Sunak said he didn't want action to deal with the climate crisis to "harass" families.
The Prime Minister said he wanted to act "proportionately and pragmatically" without disrupting life "unnecessarily" as he was being pressured by his party's right.
He stressed on Monday that getting to net zero was "naturally" important to him after being accused of being "disinterested" in the environment.
However, amid tensions over emergency response measures, he did not explicitly reaffirm the ban on the sale of new petrol and diesel cars from 2030.
The Conservatives narrowly held on to Uxbridge last week and Tory MPs urged Mr Sunak to reconsider his environmental plans.
Former Business Secretary Sir Jacob Rees-Mogg and Danny Kruger, the co-leader of the New Conservative group of Tory MPs elected since the Brexit referendum, have urged the Prime Minister to reconsider deadlines for green initiatives.
Sir Jacob said scrapping "unpopular, expensive" measures was a "real opportunity" and suggested lifting the 2030 ban announced during Boris Johnson's tenure.
But Mr Sunak has also been accused of environmental apathy by some Conservatives, with Tory politician Lord Zac Goldsmith resigning, accusing Mr Sunak of being "disinterested" in the environment.
London Mayor Sadiq Khan is sticking to his policy of extending the £12.50 daily charge for vehicles that do not meet emissions standards to the capital's suburbs.
Labor leader Sir Keir Starmer had urged him to consider air pollution reduction policies after Labor lost by 495 votes at Uxbridge and South Ruislip.