Rockies pitcher Ryan Feltner hit in head by line drive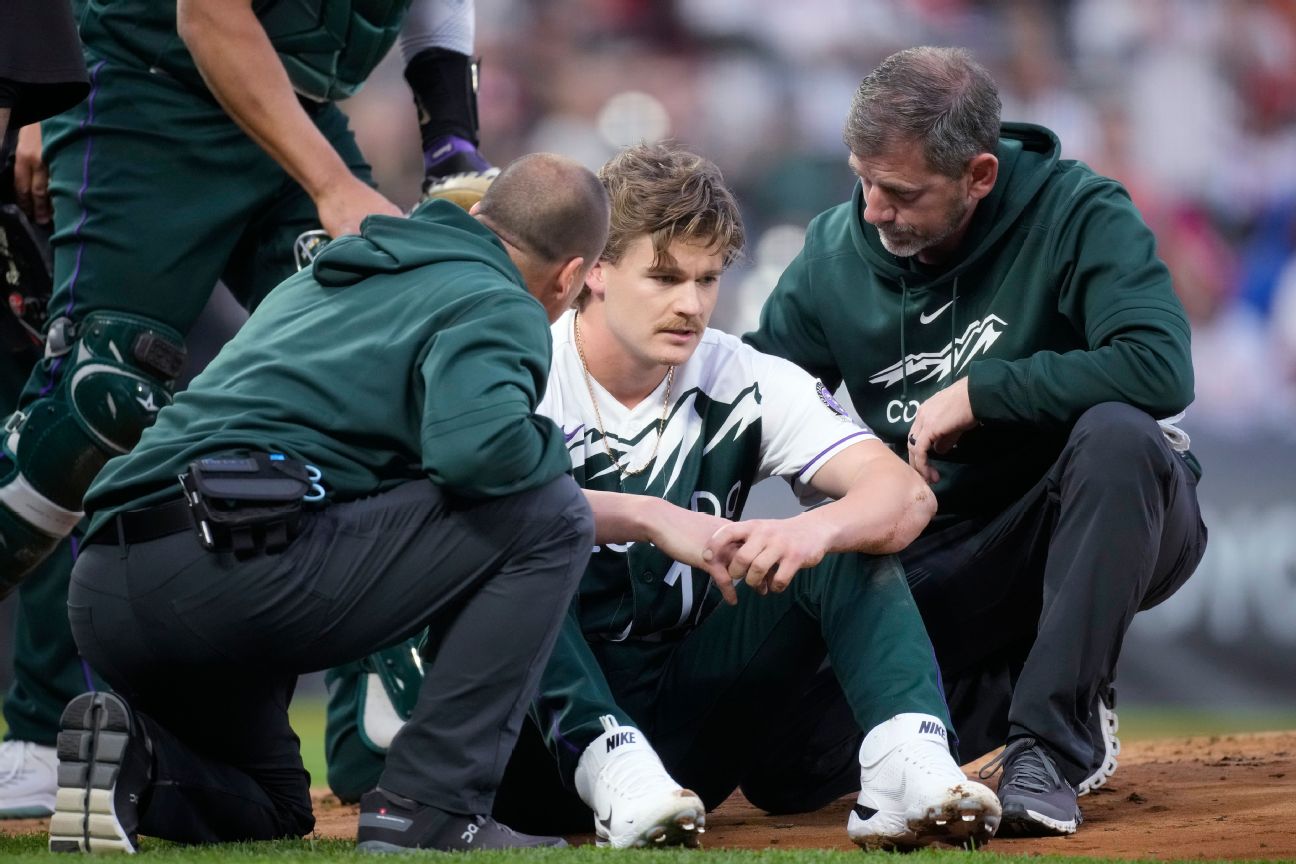 DENVER — Colorado Rockies pitcher Ryan Feltner was hit in the head by a line drive in the second inning against the Philadelphia Phillies on Saturday night and walked off the field alone.
Philadelphia's Nick Castellanos blasted a 1-0 shifter back to the mound at 92.7 mph. The ball flew off to the right behind Feltner's head. The right-hander immediately collapsed to the ground as the ball deflected to first baseman CJ Cron. Castellanos was safe with a single.
Feltner didn't seem to lose consciousness. He was lying on his stomach and narrowing his eyes as two members of the Colorado training team sprinted to the hill. As the crowd fell silent, Feltner finally sat up and then stood up.
Feltner, 26, walked away with the help of two staff members as fans at Coors Field applauded.
Feltner had four walks in a 40-pitch first inning that gave the Phillies a 4-0 lead. After giving up the first two batters in the second set, he gave Bryce Harper a double before Castellanos got to the plate.
Feltner was a fourth-round pick for the Rockies in 2018. He went into the game with a 2-2 record with 33 strikeouts in 35 1/3 innings.