Roe v. Wade reversal raises stakes in Pa. governor race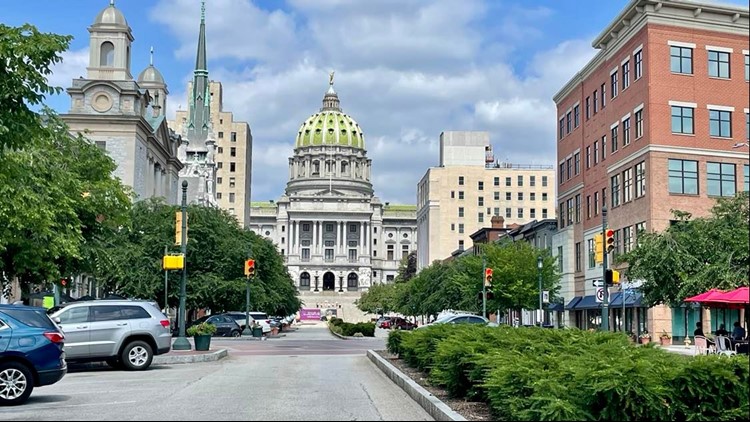 Democrats are likely to put the issue at the center of several races, including for Pennsylvania governor and US Senator for Pennsylvania.
HARRISBURG, Pa. – The inverse of Roe v. Wade through the Supreme Court has sent shockwaves through Pennsylvania politics, raising the stakes for the upcoming election.
Democrats are likely to put the issue at the center of several races, including for Pennsylvania governor and US Senator for Pennsylvania.
In particular, many paint the gubernatorial election as a referendum on abortion rights. With federal abortion rights virtually ended, states and their leaders have much more leverage over abortion rights.
"It's a very important choice anyway. But this ruling makes this choice even more important, because whoever sits at this desk will determine whether Pennsylvanians can continue to count on the right to make their own choices," Gov. Tom Wolf said.
The gubernatorial candidates quickly released a reaction after the verdict.
"Roe v. Wade is rightly relegated to the ashes of history. As the abortion debate returns to the states, Pennsylvania must be prepared to lead the nation and be a voice for the voiceless," State Senator Doug Mastriano, Republican nominee for governor, said in a statement.
Mastriano previously introduced a six-week abortion ban and announced he would sign a "heartbeat law" as governor.
Democratic gubernatorial candidate and current Attorney General Josh Shapiro supports abortion rights.
"We must protect our fundamental freedoms and we will do that," he said in a press release on Friday.
Pennsylvania's abortion laws will not change immediately. Current law prohibits abortions at 24 weeks gestation, and pregnant women who want an abortion must wait 24 hours and seek advice about other options.
Abortion rights advocates in Pennsylvania said the ruling was a crushing disappointment, but they will continue to fight to keep the procedure legal in the state.
"We plan to act out all our outrage and emotion, just like the many generations before us," said Signe Espinoza of Planned Parenthood Pennsylvania Advocates. "We're going to bring that energy to Harrisburg, to the streets and to the ballot box."
Anti-abortion rights groups celebrated the ruling and said they will continue to push for their goal: ending abortion in Pennsylvania.
"The sanctity of life is at stake and we have an opportunity to make new advances to protect women and unborn children and that is what we should focus on in all areas," said Alexis Sneller of the Pennsylvania Family Institute.
Senate Republicans passed a constitutional amendment, SB 956, that would declare that there is no right to abortion in Pennsylvania and the state cannot use taxpayer dollars to fund it. To do this, two consecutive legislative periods would have to be passed and then approved by voters in a referendum.
Download the FOX43 app here.
https://www.fox43.com/article/news/politics/roe-wade-reversal-pa-governor-race/521-c849a185-786b-4605-8d60-7be9b1ff307f Roe v. Wade reversal raises stakes in Pa. governor race