Roger Federer plays final match with Nadal before retirement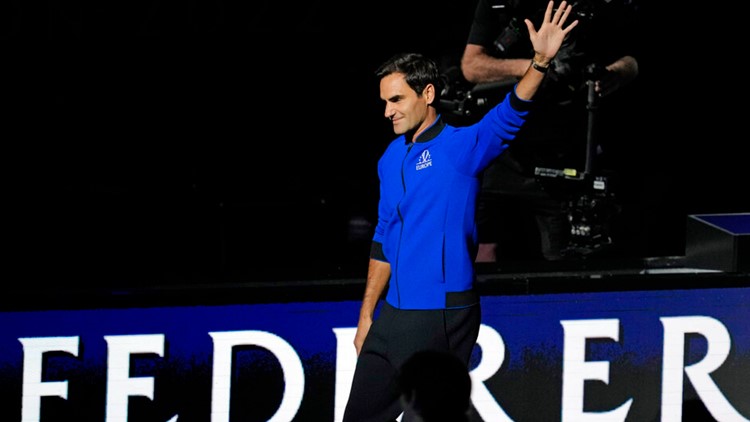 Roger Federer ended his professional tennis career at the age of 41 with a defeat in doubles alongside longtime rival Rafael Nadal at the Laver Cup.
LONDON, UK – This day, this match, naturally had to come for Roger Federer and for tennis, just as it inevitably has to come for any athlete in any sport.
Federer said goodbye on Friday night with one last competition before retiring at the age of 41 after a superlative career of 20 Grand Slam titles and a statesman's role. He ended his days as a professional player by losing in doubles alongside longtime rival Rafael Nadal for Team Europe in the Laver Cup to Team World's Frances Tiafoe and Jack Sock.
The truth is that the winners, the stats and the result (OK, for the record it was 4-6, 7-6(2), 11-9) didn't matter and were all so utterly beside the point. In the end it was all about saying goodbye. Or rather the farewells, plural: Federer from tennis, from the fans, from his competitors and colleagues. And of course the farewell of each of these units from Federer.
As the match ended, and with it his time in professional tennis, Federer hugged Nadal, then Tiafoe and Sock. And then Federer started crying as he greeted the other members of Team Europe. As cascades of claps and cries of affection erupted from the stands, Federer put his hands on his hips, his chest heaving. He then mouthed "thank you" while applauding straight back to the viewers, who had been chanting, "Let's go Roger! Let's go!" in the closing moments of a game that lasted more than two hours and ended around 12:30 a.m
The Swiss star announced last week that the three-day team event set up by his management company would be his last event before retirement and then clarified that the doubles game would be his last match. His surgically repaired right knee – the latest of three surgeries, came shortly after a defeat in the Wimbledon quarter-finals in July 2021, which will go down in history as his last official singles match – is in no shape to allow him to continue.
"For me personally, it was sad at first moment when I came to the conclusion that it's the best decision," Federer said of his emotions in an interview with The Associated Press this week at realizing it was time to walk . "I kind of held it back at first and then fought back. But I could feel the pain."
A few hours before Friday's game, Federer tweeted: "I've done this thousands of times but this one feels different. Thank you to everyone who is coming tonight."
It was poetic that Federer wrapped things up by sharing a pitch with Nadal, who was often a nemesis on the pitch but became a friend off the pitch.
Before Federer, the men's brand for most major tennis championships was 14 by Pete Sampras. Federer overcame that, collecting eight at Wimbledon, six at the Australian Open, five at the US Open and one at the French Open.
His impressive resume includes a total of 103 career individual trophies, 310 weeks at No. 1 in the ATP rankings, a Davis Cup title and Olympic medals. Aside from his elegance and effectiveness on the court, Federer was seen as the statesman of tennis, someone whose immense popularity helped attract fans to the sport.
https://www.king5.com/article/syndication/cct-tracking/roger-federer-final-match/507-83374e1c-2276-42bd-a3f2-1cbac2e9708b Roger Federer plays final match with Nadal before retirement