Royal Air Force recruitment drive discriminated against white men, inquiry finds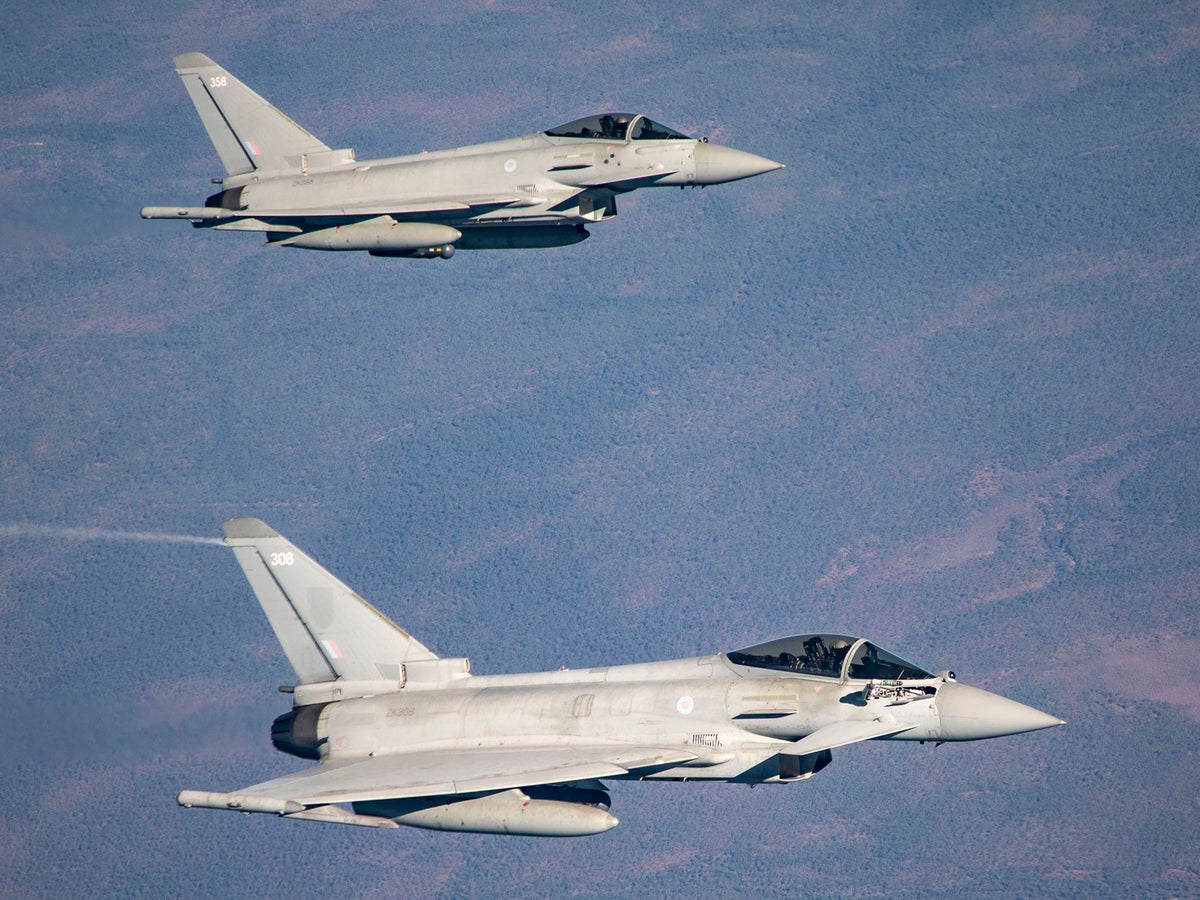 A Royal Air Force recruitment campaign to promote diversity discriminated against white men, an investigation has found.
In 2020 and 2021, 161 candidates who were either women or ethnic minorities were promoted to apprenticeship positions ahead of other candidates.
The RAF said it accepted the action amounted to positive discrimination, as set out in a Defense Ministry report, adding it "would not make the same mistakes again".
Former group captain Lizzy Nicholl resigned her role as leader of the campaign after receiving legal advice which said the campaign violated the Equality Act 2010.
The report states: "We found that R&S had raised concerns at the time [recruitment and selection] Staff, but those leading the initiatives believed they were "pushing the boundaries" of positive action rather than acting unlawfully."
It added: "We found that the chain of command's response to former Group Capt R&S was overly defensive and failed to adequately address whether her comments regarding previous positive discrimination cases or the legality of what was being asked of her might have been justified." Doing; and that not enough effort was made to establish the facts."
Air Chief Marshal Sir Rich Knighton replied: "The belief at the time, based on understanding of the recruitment process and interpretation of legal advice, was that this practice demonstrated acceptable, affirmative action." We now know that was not the case, and so did I I apologize unreservedly to everyone involved.
"We accept that some men have been discriminated against. This included a group of 31 people who likely missed an opportunity to qualify for a £5,000 joining bonus. We have identified these individuals and subsequently offer to pay them the financial payment they have lost.
"Those involved in recruitment and selection during this period acted with the best of intentions; But it is clear that those responsible for implementing those policies expressed concerns at the time, and the way top leadership's long-term, ambitious goals to improve diversity in the RAF were translated into personal performance goals was wrong."
Defense Secretary Ben Wallace told a press conference at Canada House in central London on Thursday: "The other point to note is that I think the whole thing was a significant mistake and indeed a cause for regret. ' RAF, they haven't lowered the standard.
"They discriminated against those who applied [with people] that were above standard so that our military level was not endangered. However, the treatment of the applicants was wrong and unsatisfactory."