RSV vaccine recommended during pregnancy as a second option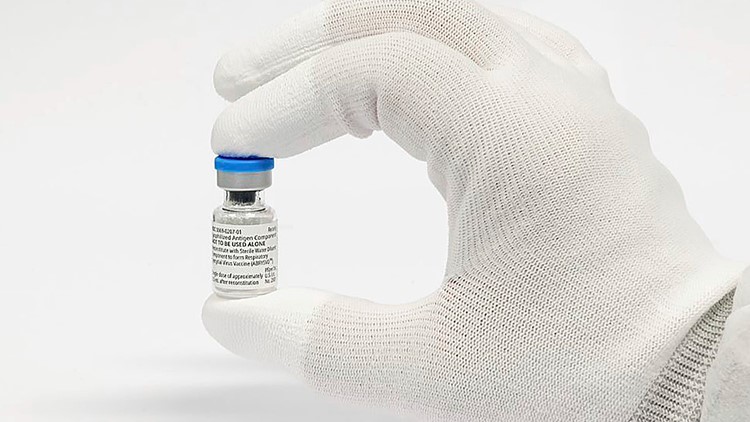 This recommendation comes a month after the CDC recommended another option: lab-made antibodies for babies under 8 months old to prevent severe RSV.
NEW YORK — U.S. health officials on Friday recommended RSV vaccination for expectant mothers, a second new option to protect newborns from serious lung infections.
The Centers for Disease Control and Prevention says the vaccine should be given late in pregnancy but only during RSV season.
"This is another new tool we can use this fall and winter to help save lives," said CDC Director Dr. Mandy Cohen.
Cohen agreed after the CDC's advisory panel backed the vaccine. The only objection came from one council member who found the proposal "extremely complicated."
A month ago, the agency proposed Another option for newborns to protect against severe RSV: laboratory-made antibodies are given to infants under 8 months before the first RSV season. A single dose is given to infants after they are born.
Most newborns will probably only need protection from one type — the mother's vaccine or antibodies — but not both, Cohen said.
There are no direct studies that answer which is more effective, and there is no published research on the safety of giving both. And both are expensive, although the final cost will be covered by insurance.
The RSV vaccine produced by Pfizer should only be given at 32 to 36 weeks of pregnancy. The injection will prompt expectant mothers to develop anti-viral antibodies that are transmitted across the placenta to the fetus. Protection in infants may decrease after 6 months of age, so this shot should be given from September to January in most of the United States, coinciding with the time of year when RSV infection is most common. The most popular trend.
For example, a baby born in April may not have much immunity from the mother's vaccinations by the time the fall RSV season arrives.
"It really depends on when this vaccination is due what the impact will be," said Dr. Grace Lee, chair of the CDC advisory panel.
RSV, or respiratory syncytial virus, is a common cause of cold-like symptoms. Last year, the number of children wheezing in hospitals skyrocketed, but many elderly people in the US were hospitalized and died from the virus.
Two new vaccines were recently approved for Americans 60 and older. There are no vaccines for children.
Some CDC panel members who ultimately supported this recommendation expressed reservations. Available data suggests antibodies are a more cost-effective — and possibly longer-lasting — approach to preventing severe illness in newborns. Some people are also unhappy with the $295 per dose price that Pfizer charged for a similar RSV vaccine for seniors, called Abrysvo.