Russell Brand dispatches allegations: comedian comments on show during live show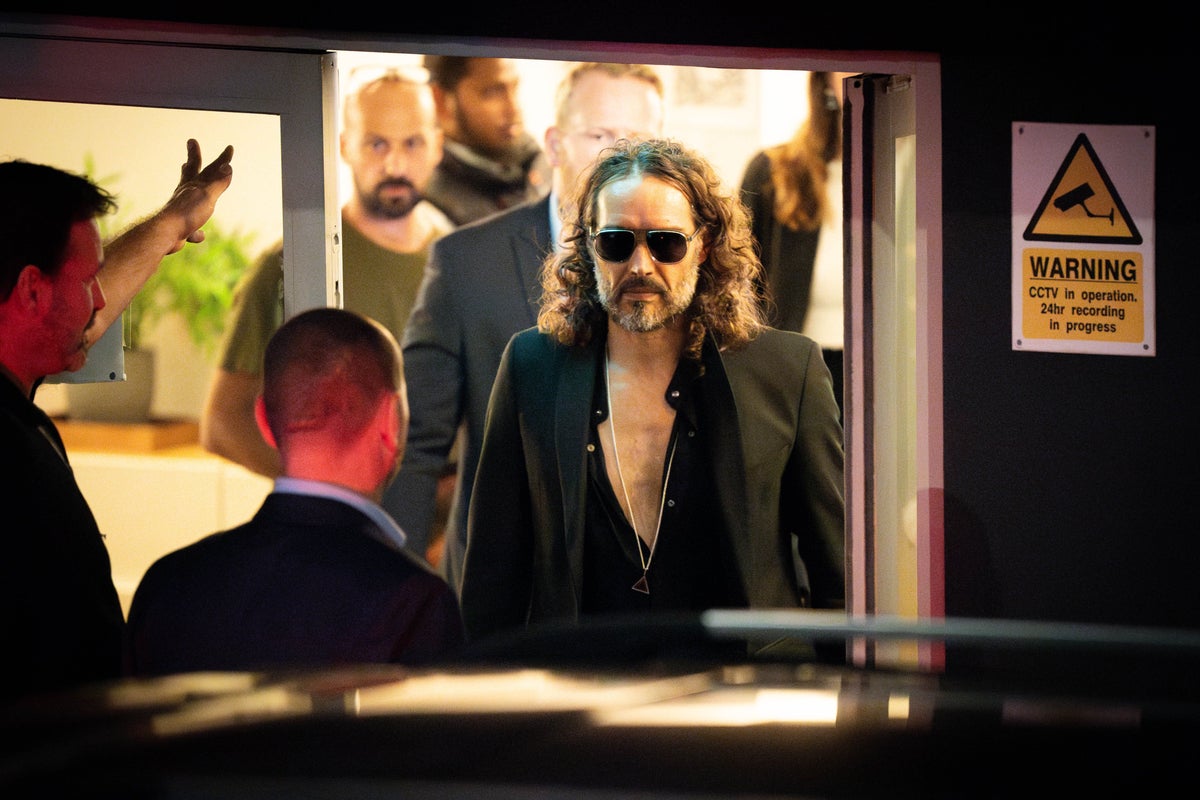 Russell Brand told the audience there were things he couldn't talk about as he performed a comedy routine in front of thousands of people hours after allegations of rape, sexual assault and coercive behavior against him were made public.
In a joint investigation by The Times, The Sunday Times and Channel 4 Dispatches, four women have alleged sexual assault between 2006 and 2013, when Brand was at the height of his fame. He denies all allegations.
The 48-year-old was late for his show Bipolarization at the Troubadour Wembley Park Theater in northwest London on Saturday evening.
He arrived 46 minutes late in a black Mercedes for the sold-out gig, which was supposed to start at 7 p.m. but actually didn't start until after 8 p.m.
The venue has a capacity of 2,000 spectators and fans who had not purchased valid tickets could be seen before the show begging staff outside the house to allow them in.
The set itself was shorter than the time the audience had waited for it to begin, and you could see people leaving an hour and three minutes after it began.
Wearing white sneakers, gray jeans, a black jacket and sunglasses, Brand appeared to briefly address the allegations against him.
A video from inside the venue shows him being greeted with cheers before his performance begins.
Viewers told the PA news agency Brand expressed his love for the audience but told them he hoped they would "appreciate" that there were certain things he was not allowed to talk about during the show.
Just before 9:40 p.m., the comedian quickly left the venue.