Russia Ukraine war latest: Moscow restricts movement of British diplomats over support for Kyiv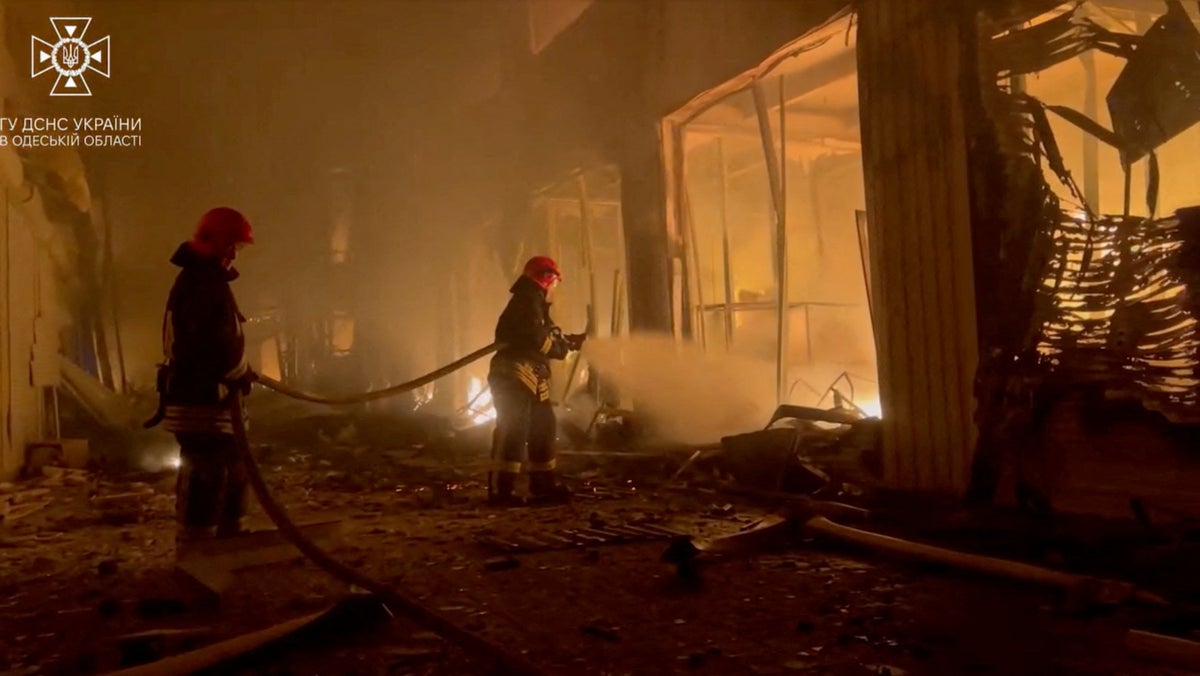 Crimean Bridge badly damaged after 'multiple blasts' in early hours
Russia is imposing restrictions on British diplomats, demanding they give five days' notice before travelling further than 75 miles in a retaliation against "hostile actions".
Moscow summoned senior diplomat Tom Dodd to its foreign ministry to tell him of the move on Thursday.
He was also given a dressing down for Britain's support of what the Kremlin deems Ukraine's "terrorist actions" and for allegedly obstructing Russian diplomacy in the UK.
British diplomats, apart from the ambassador and three other top officials, will have to give at least five days' notice of travel outside the 75-mile "free movement zone".
The move came after MI6 chief Sir Richard Moore urged Russians angry at president Vladimir Putin's war in Ukraine to spy for Britain.
He told them "our door is always open" and "we will work to bring the bloodshed to an end"
Elswhere, China's consulate building in Odesa has been damaged in a Russian missile and drone attack, a Ukrainian official said.
Regional governor Oleh Kiper posted a photograph showing the building with broken windows.