Russia Ukraine war latest news: Putin says West encouraging 'Russophobia' in angry Victory Day speech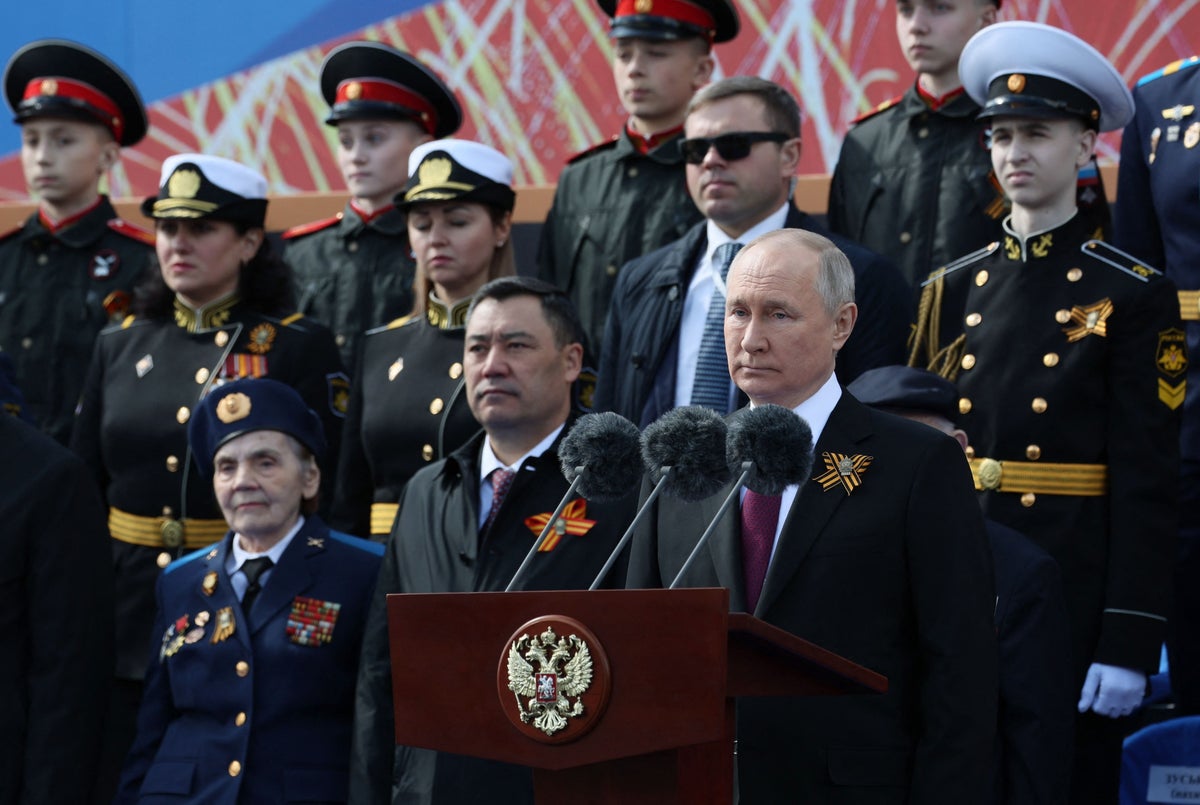 Vladimir Putin accuses the West of "creating a veritable cult of Nazism"
Wladimir Putin has said the West is fueling "Russophobia" in a speech delivered on Moscow's Victory Day parade this morning.
Addressing a military crowd In Russia's capital, the president said: "Today we have a real one War waged against us, but we will defend ourselves against international terrorism."
Mr Putin's speech focused on the West promoting an anti-Russian narrative when he said: "We want our future to be peaceful and stable. We believe that any ideology of domination is unacceptable to us, but Western elites and globalists insist on their exceptional character.
"They provoke conflict and promote Russophobia and nationalism."
He also said the Ukrainian people have become "hostages to a coup d'état" and Western ambitions.
The Russian president did not address the challenges Russia faces as its forces prepare for an expected major counteroffensive Ukraineor sketch a path to victory.
The speech comes after an alleged drone attack on the Kremlin Citadel itself less than a week ago.