Russia Ukraine war latest news today: Don't turn a blind eye to Putin's invasion, Zelensky warns Arab leaders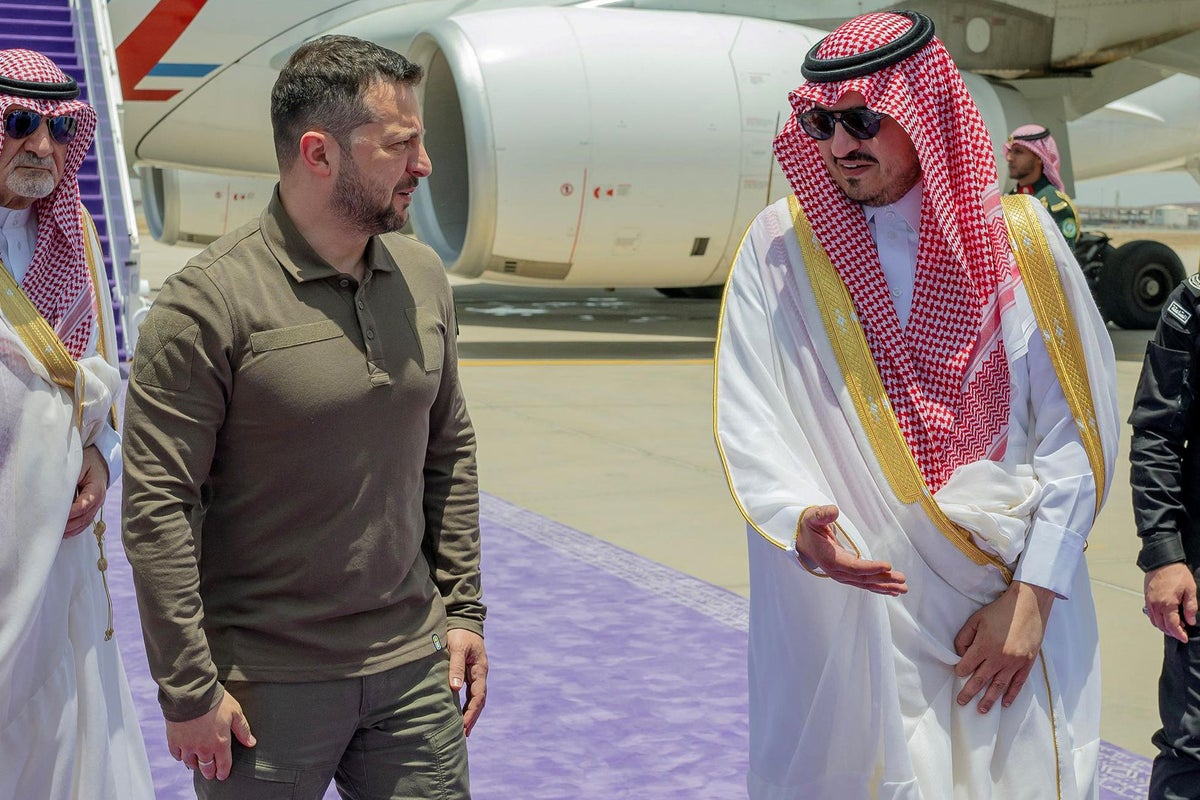 Replay: Ukrainian Zelenskyi delivers a speech at the Arab League summit in Saudi Arabia
In an address to the Arab League, Ukrainian Volodymyr Zelenskyy urged the leaders of the Arab League not to turn a blind eye to Vladimir Putin's invasion of Ukraine.
"None of you would turn a blind eye and allow your country to be invaded," the Ukrainian president said.
He continued, "I'm here so everyone can see honestly that no matter how much the Russians try to influence, there must still be independence."
The Ukrainian president also called on countries at an Arab League summit to support his peace initiative to end Russia's war in Ukraine.
Mr Zelenskyy landed in Jeddah today on his first trip to Saudi Arabia to attend an Arab League summit.
During his visit, the Ukrainian President will meet Saudi Crown Prince Mohammed bin Salman.
After arriving in Saudi Arabia, he said his priorities were discussing Ukraine's peace formula to end Russia's war against his country, protecting Ukraine's Muslim community and returning political prisoners from Russia-annexed Crimea.