Russia Ukraine war latest: Putin missiles hit Dnipro apartment block as children injured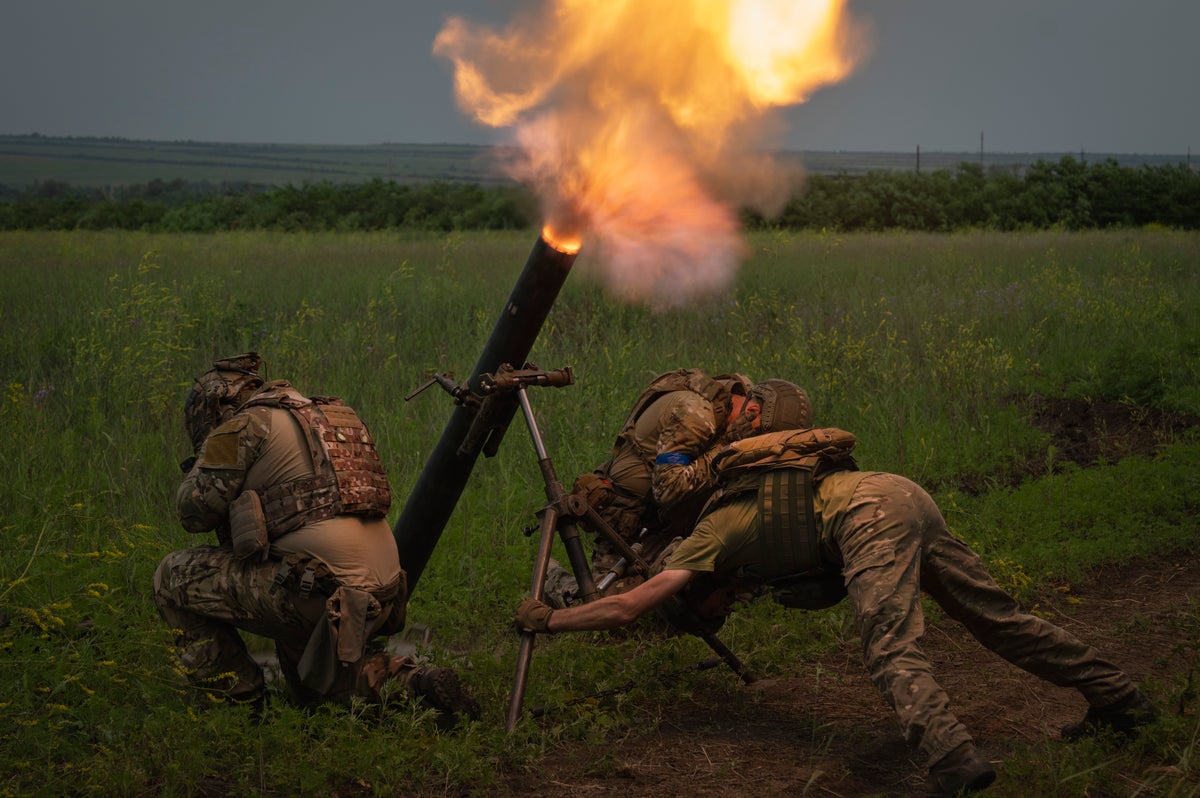 According to reports, Russian rockets hit a block of flats and a building belonging to the Ukrainian Security Service in Dnipro, injuring two children.
President Vladimir Putin's forces injured at least nine people, including two teenagers between the ages of 14 and 17, in the attack on the city center on Friday night, according to Serhii Lysak, the region's military administration chief.
Dnipro Mayor Borys Filatov said it was the third time the SBU security service building had been attacked. Both buildings were largely empty – the apartment building because it was just finished and units were for sale.
Images posted on social media showed part of a building being reduced to rubble and debris strewn across a large courtyard.
Russia, whose troops invaded neighboring Ukraine in February 2022, says it is not targeting civilian sites.
Its forces have intensified rocket attacks in the evening and night hours on a variety of targets – with a particular focus on port facilities around the city of Odessa, after Moscow pulled out of a deal that allowed grain shipments from Ukraine's ports.
President Volodymr Zelenskyy said he called emergency meetings with the SBU, the Interior Ministry, emergency services and local officials after the rocket attacks.
This is because Ukraine has made some progress in pushing back Russian troops, the commander on the southern front said on Friday, as the counteroffensive in Kiev appears to be escalating and strengthening after months of slow progress amid tight Russian defenses.