Russian fighter jets harass American drones over Syria, US military says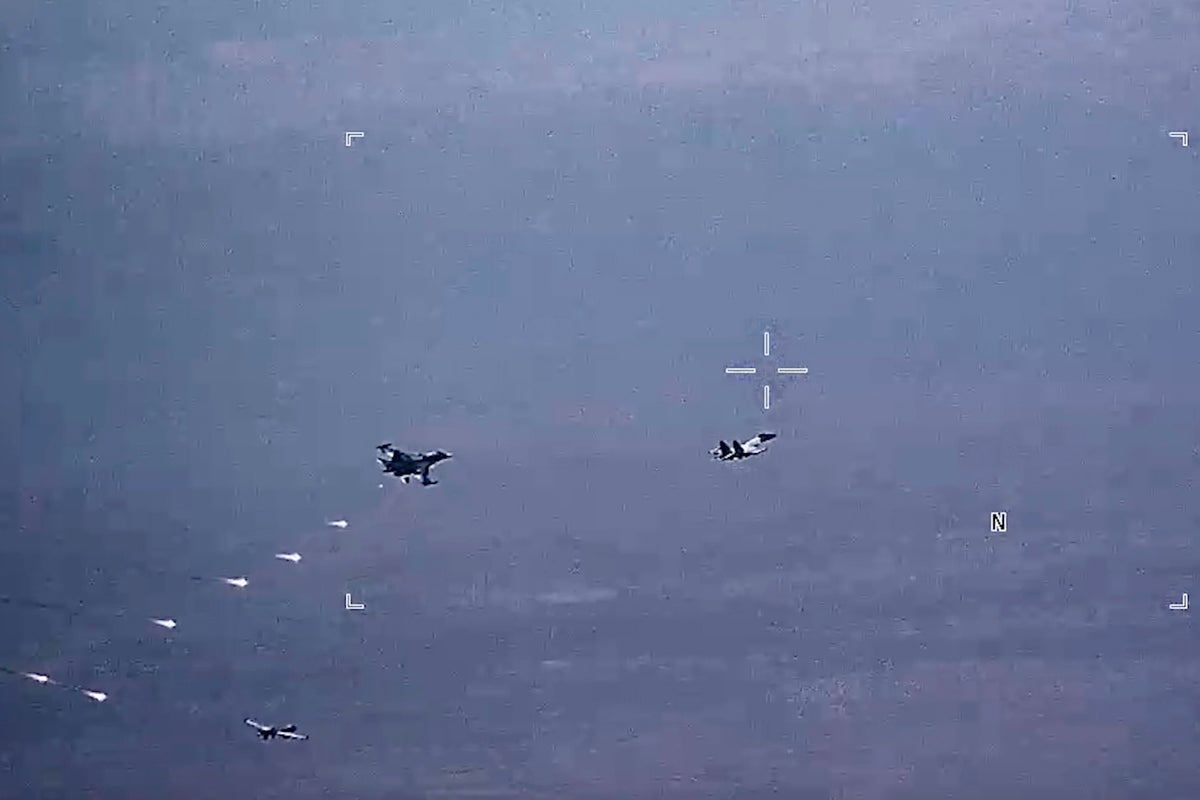 According to the US military, Russian warplanes this week "harassed" American drones over Syria for the third straight day.
Tensions between Russian and US troops are not uncommon in Syria, with both countries conducting both ground patrols and overflights. The 12-year conflict in Syria has killed half a million people and injured over a million.
The US military said in a statement that Friday's encounter lasted about two hours, during which three MQ-9 drones were "again harassed by Russian warplanes" as they flew over Syria.
"Russian aircraft flew 18 unprofessional close flights that caused the MQ-9s to react to avoid unsafe situations," Lt. Gen. Alex Grynkewich, chief of US Air Force Central Command, said in a statement.
Rear Admiral Oleg Gurinov, head of Russia's Syrian Reconciliation Center, said earlier this week that the Russian and Syrian military have begun a six-day joint training session that will end on Monday.
Gurinov, in comments from Syrian state media earlier this week, added that Moscow was concerned about the US-led coalition's drone flights over northern Syria, calling them "systematic violations of protocols" aimed at avoiding clashes between the two militaries.
Tensions first arose on Wednesday morning when Russian military planes "exhibited unsafe and unprofessional behavior" while three US MQ-9 drones conducted an operation against the Islamic State terrorist militia, the US military said. On Thursday, the US military said Russian warplanes had flown "incredibly unsafe and unprofessional" against French and US planes over Syria.
The US and France are part of an international coalition fighting ISIS, which once controlled much of Syria and Iraq, where the extremists have declared a caliphate. Despite the defeat of ISIS in Iraq in 2017 and in Syria less than two years later, extremists continue to carry out deadly attacks in both countries.
On Friday, a US-led coalition drone strike in northern Syria killed a man riding a motorcycle. The Syrian Observatory for Human Rights, an opposition war monitor, said the man was an IS fighter.
Russia joined the conflict in Syria in September 2015 and has since helped shift the balance of power in favor of Syrian President Bashar al-Assad's forces. Russian warplanes are still flying attacks on the last major rebel stronghold in northwestern Syria.
At least 900 US forces are stationed in Syria every day, along with an unknown number of contractors working with the Kurdish-led Syrian Democratic Forces.
"We continue to encourage Russia to return to the established norms of a professional air force so that we can all refocus on permanently defeating ISIS," Grynkewich said, using a term that referred to ISIS.
Gurinov, the Russian officer, warned that the increase in "uncoordinated flights" by coalition drones was escalating and "Russia is not responsible for the safety of these flights."