Saltwater intrusion threatens New Orleans drinking water putting thousands at risk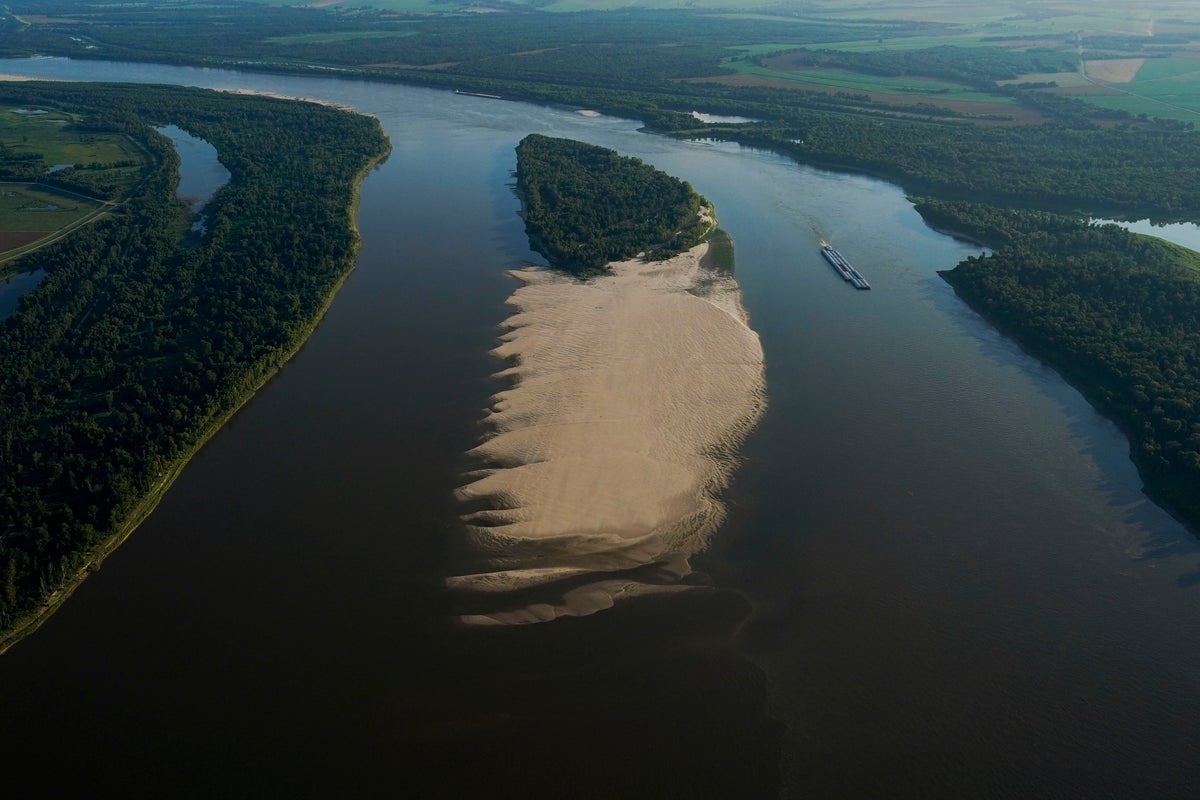 New Orleans' drinking water supply is in crisis because of the threat of salt water from the Gulf of Mexico intruding into the rapidly shrinking Mississippi River.
On Friday, Louisiana Governor John Bel Edwards announced plans to declare a state of emergency. The U.S. Army Corps of Engineers has also set a timeline for when parts of the state's southeastern region are expected to be affected and is moving millions of gallons of fresh water to create a mix that is safe for use.
Some parts of Louisiana already have a boil water advisory in effect. Local governments have set up bottled water distribution centers and dialysis patients or those with kidney failure have been advised to consult their doctor.
The water crisis threatens to reach parts of New Orleans, a city of more than 370,000, by the end of October.
The Mississippi River is expected to hit record lows for the second straight day, increasing the chances of saltwater moving upriver.
Significant rains needed to combat the heavy salt layer are not expected for several months, the governor said.
He warned residents not to buy water in panic.
"We act proactively. We are applying best practices and lessons from the past," the governor said The Associated Press.
Mr Edwards said he would make a formal request to the federal government to involve more agencies in the response.
New Orleans Mayor LaToya Cantrell has already signed an emergency declaration while the city's sewer department analyzes lead pipes across the city.
Mr. Edwards said the emergency was just one of the climate-related challenges Louisiana has experienced this year – as health officials continue to grapple with a prolonged drought and above-average heat.
Lower Plaquemines Parish residents have been warned not to use their tap water and bottled water is being distributed to the community.
Belle Chasse, St Bernard, Algiers, Gretna, West Jefferson, Carrollton and East Jefferson are expected to be impacted in October.
The Army Corps of Engineers is completing a 25-foot-long underwater dam in the Mississippi River to prevent saltwater from contaminating drinking water supplies.
The purpose of the dike is to increase the flow of water, which then pushes the salt water back into the Gulf.
"We will be building a mud wall to increase that depth, and that will allow the freshwater to flow further downstream, but it will impede the progress of the saltwater upstream," Corps spokesman Ricky Boyett said CNN.
"We aim to have our initial capacity to move approximately 15 million gallons of water next week and will continue to increase capacity if conditions continue," Col Jones said, according to the statement WWL TV.