Sam Fender cries when he meets hero Bruce Springsteen in Italy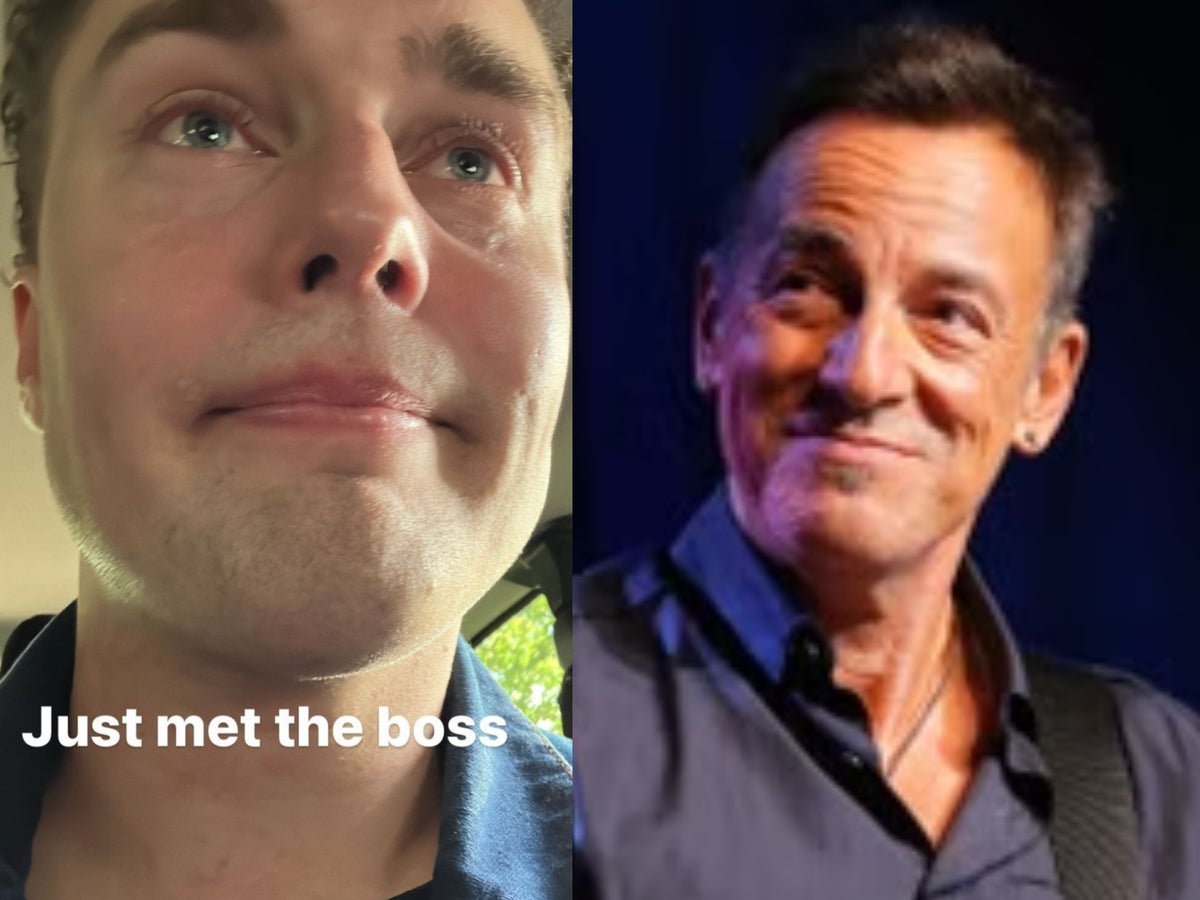 Sam Fender shared a video getting emotional after meeting Bruce Springsteen.
Over the years, the "Seventeen Going Under" singer has regularly cited the "Born To Run" singer as his musical hero.
Fans and critics have often remarked that Fender's music – which includes hits like "Hypersonic Missiles" and "Will We Talk" – draws inspiration from Springsteen. He is often jokingly referred to as "Geordie Springsteen".
The singer from Newcastle accompanied Springsteen on his Italian tour and opened the US artist's shows.
Following Thursday night's show (May 18) in Ferrara, Fender shared a series of emotional posts on his Instagram Stories.
The 29-year-old posted a tearful selfie with the caption, "F***. Just met the boss."
He continued, "Spinning from meeting Bruce. That was crazy. Thank you Ferrara."
Fender shared a video of him and his bandmates discussing the extraordinary encounter, noting that it "comes full circle" for them.
The show was not without controversy, however, as many fans condemned Springsteen's team for making the decision to go ahead with the concert despite the flooding in the area.
Earlier this week, heavy rains caused flooding in parts of north-eastern Italy, resulting in several deaths and mass evacuations.
The authorities evacuated people from the affected areas Parts of the region including Ferrara.
Given the disastrous weather conditions, fans were shocked and dismayed to learn that Springsteen's concert on Thursday (May 18) had not been cancelled.
The Independent contacted a Springsteen representative for comment.
The Mayor of Ferrara defended the decision to proceed, stating that Ferrara had "intense days" ahead but had not been damaged by the floods.
"I'm sorry if anyone thought Ferrara was insensitive to the Romagna tragedy just because The Boss's concert wasn't canceled," Mayor Alan Fabbri wrote on Thursday (May 18). Facebook.
"But I can assure you of that as a former mayor of Bondeno who lived there [through] the 2012 earthquakeOn the front line, I have not asked Italy or the region to stop championships, events and production from companies in solidarity with us."