Sam Smith and Madonna Release NSFW Single "Vulgar"
"If you fuck with Sam tonight / You're king with me (okay) / So watch what you say or I'll split your banana," sings Madonna
SamSmith And Madonna get "Vulgar" in their new single.
The two released the song on Friday, apparently in response to the backlash Smith received for her song "Unholy." Kim Petras.
Madonna announced the song's release on her Instagram last week, where she posted a photo of corsets with big pink letters that said "S&M" on them.
"VULGAR…………. new song out Friday June 9th @samsmith," Madonna captioned.
Waiting for your permission to load the Instagram media.
Smith first teased the song on their Twitter page, where they posted a video of their names flashing on the screen.
In the song, Madonna warns, "If you f–k with Sam tonight / You're f–king with me (okay) / So watch what you say or I'll split your banana."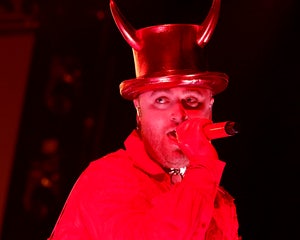 Getty
Sam Smith harassed after Grammy performance in New York and called 'demonic' and 'paedophile'

view history
Madonna, who is no stranger to pushing the boundaries of music, also introduced Smith and Petras to the Grammy Awards, where they performed their #1 hit "Unholy."
"Are you ready for a controversy?" proclaimed Madonna. "If they call you shocking, scandalous, annoying, problematic, provocative or dangerous, then you definitely have something on the track."
Listen to the song below: