Sankofa Theater fundraising to keep doors open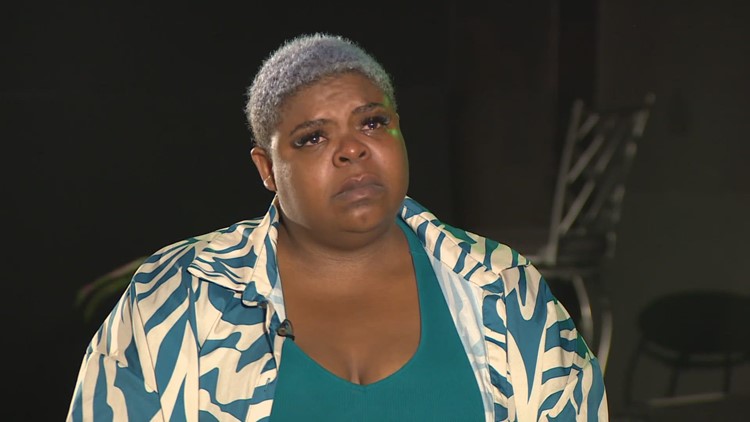 Established in November 2021, Sankofa Theater has hosted a number of community events, donating their space to various other organizations at the Inscape Art Building.
SEATTLE — Theater Sankofa opened its doors in November 2021 with ambitious goals, according to its owner, Teme Wokoma.
"Our first event was a fashion show. We held vision board parties. During April 2022, Doctor Theater came and performed Romeo and Juliet. That's it. really great We organized volunteer parties for Africatown We invited Uplift Dance Fitness to join us and provide free classes to the community We held drag shows for the community, we've accomplished a lot," Wokoma said.
Those community events help advance the Sankofa Theater's larger purpose, says Wokoma.
"There is agency, ownership, and maintenance of Black Space in Seattle through art, history, oral history, storytelling, education, financial literacy," she said.
Organizing a variety of events has come at a cost. Wokoma estimates 50% of all gatherings and groups they allow free theater use.
Wokoma has started a campaign to Save Theater Sankofa. Her goal is to raise $30,000 by the end of the month. It will pay the rent and allow them to find sponsors to continue their work. This call for community support comes at a profound time for Wokoma and the Sankofa Theatre.
"A more recent tone makes it bittersweet for the work that has been and is being done here," she said.
On April 1, popular and beloved community activist Elijah L. Lewis was shot dead on Capitol Hill. Lewis co-founded the Sankofa Theater with Wokoma. In tears, she explains why this space is so important to stay open.
"It is very sad to lose our young people to senseless actions," she said. "Where are the places and spaces that contain them and have a container for them so they don't get in the chaos of bullets."
Wokoma says the Sankofa Theater is one of those spaces. She is doing all she can to keep their doors open.
"We want to be able to continue the great work we're doing in this space. We believe in the Inscape Friends mission. We believe this building will be an art space, " she said.
Two fundraising events are being held on May 20 and May 28. Information about them can be found by clicking here. link.