Satellite images show scorched and burning land on Greek islands | Climate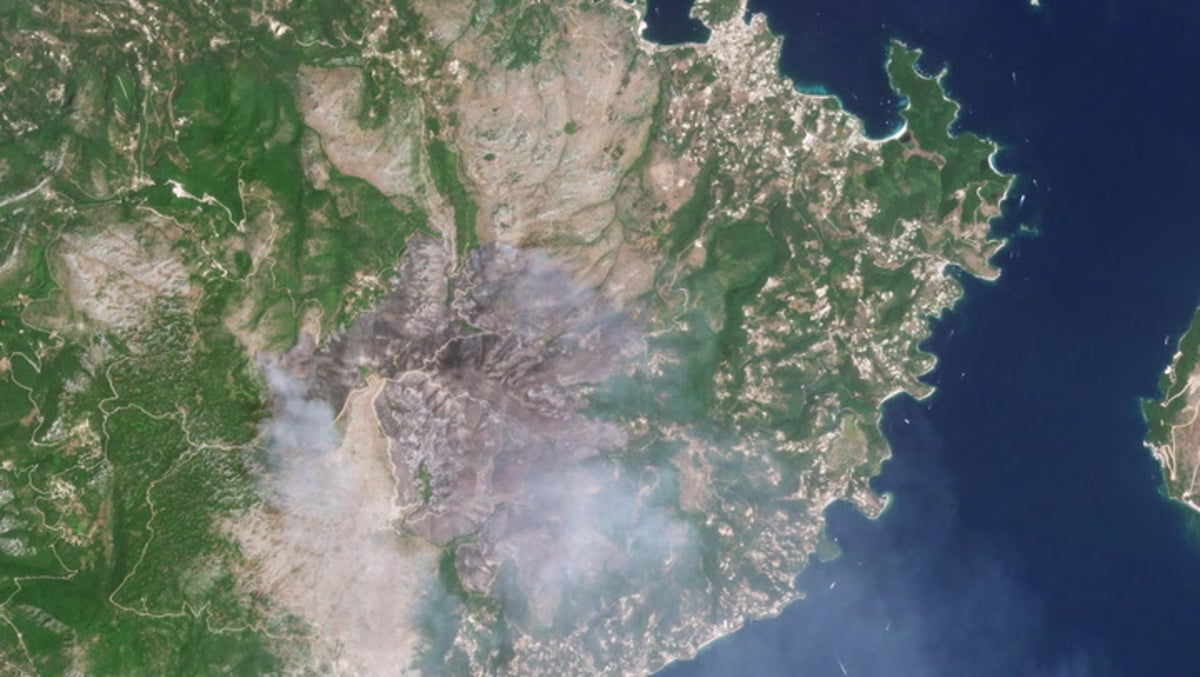 Satellite images show forest fires on the island of Rhodes.
Maxar Technologies shared the stunning images on Twitter Monday evening (July 24) showing the fire charring parts of the Greek island, burning down homes, cars and livestock.
Planet Labs also released photos of smoke rising from Euboea.
More evacuations were ordered after strong winds caused the forest fire in Rhodes to destroy defenses and forced holidaymakers and residents to flee.
At least 19,000 people, mostly tourists, were transported in buses and boats as the fire reached resorts on the island's south-east coast.