Scammers likely offering 'fast-tracked' student loan forgiveness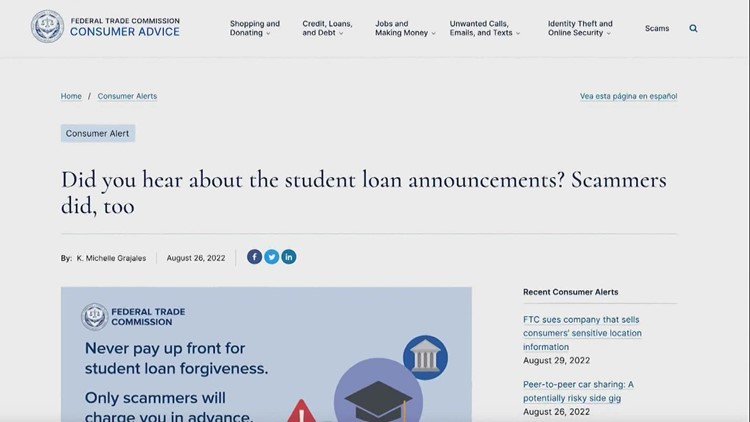 SEATTLE — President Joe Biden recently announced a three-part plan that will forgive $10,000 of state student loan debt for low- to middle-income borrowers. Some borrowers could be eligible for up to $20,000 in student loan forgiveness.
Since the program was announced, agencies such as the Better Business Bureau of Washington have warned that the debt relief program presents scammers with an excellent opportunity to cash in.
BBB Tips to Avoid Loan Origination Scams:
https://www.king5.com/article/money/bbb-washington-scam-student-loan-forgiveness/281-68ebb3c9-c62c-4679-92bd-16d314cb1973 Scammers likely offering 'fast-tracked' student loan forgiveness