School bus with adults and students on board rolls in Burlington, minor injuries reported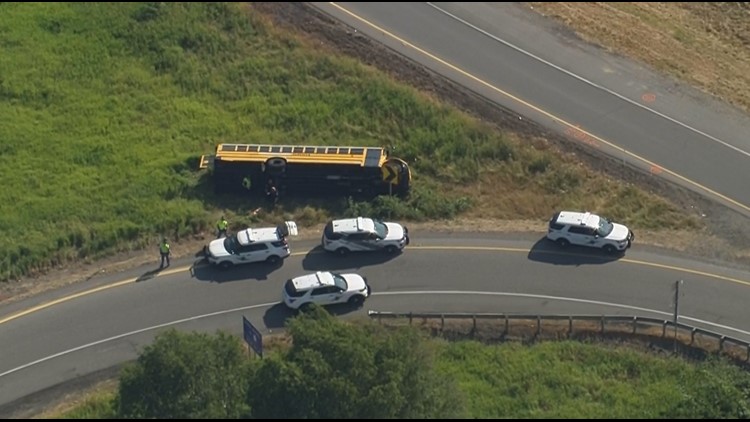 The crash blocked the ramp from southbound I-5 to Highway 11 in Burlington for hours on Wednesday.
BURLINGTON, Wash. – A school bus carrying students and adults overturned on Interstate 5 in Burlington.
The crash partially blocked the ramp from I-5 going south to state Route 11 for hours on Wednesday.
Soldier Kelsey Harding of the Washington State Patrol (WSP) reported minor injuries.
Harding said it will be closed for an extended period while WSP investigates the collision.
Students reunite with their parents at Burlington High School.
This is an evolving story. Check back for updates.
Download our free KING 5 app for updated news stories from across western Washington.