Scott Adams' bleak take on our 'dangerous young man problem'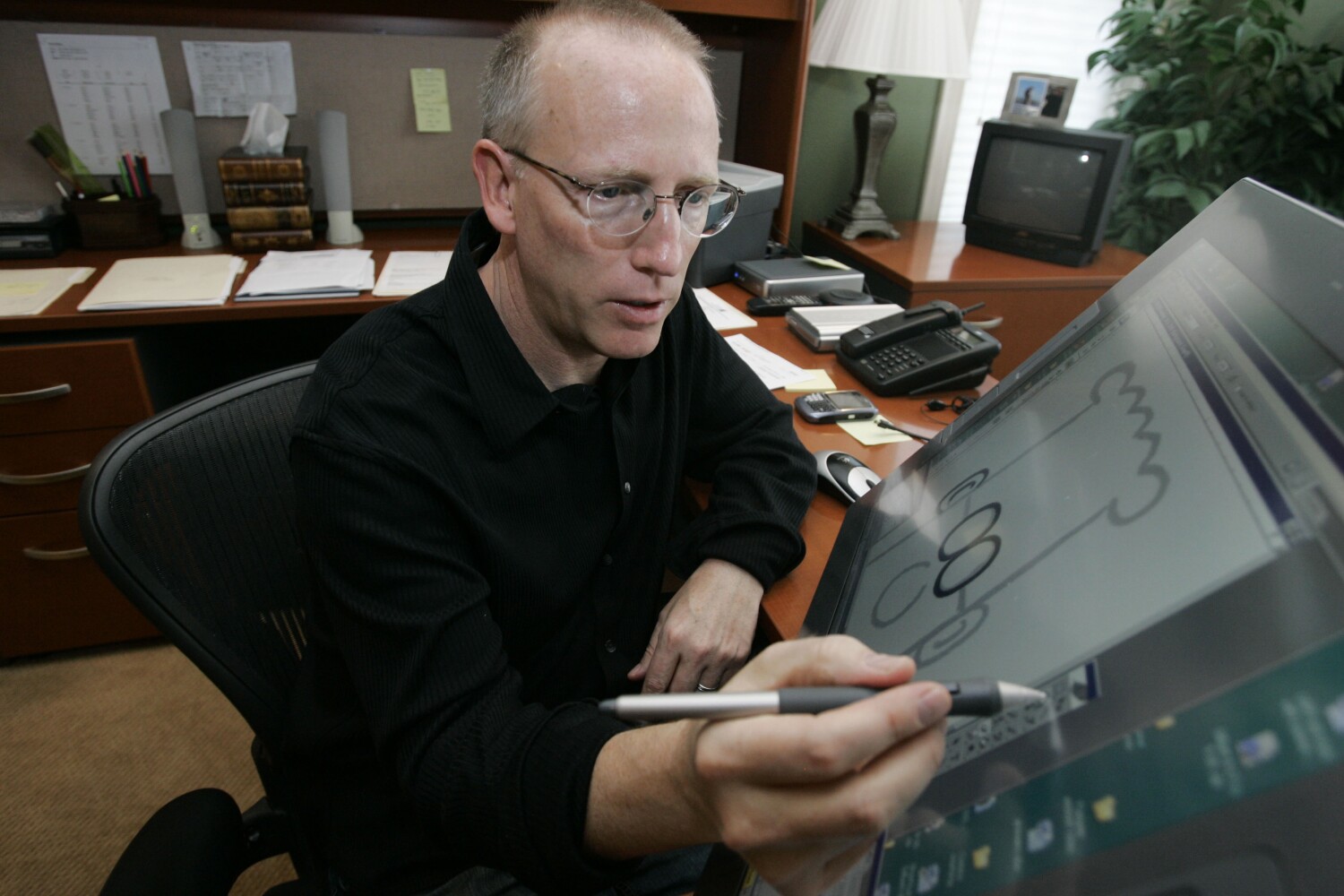 In the wake of the recent mass shootings in Highland Park, Illinois, cartoonist Scott Adams discusses what he calls the country's "dangerous young man problem." And its conclusions – by its own admission – are not easy to read.
The creator of "Dilbert" also brought the fentanyl overdose epidemic into play less than four years after his own stepson fatally overdosed on the drug.
"The shooting in the Highlands and every death from a fentanyl overdose among young people teach us the same lesson, and we refuse to learn it. It's difficult, but I'm qualified to teach you that lesson (unfortunately). This won't be easy to read," Adams wrote Wednesday morning at the start a long series of tweets inspired in part by the July 4 shooting that left seven dead and more than three dozen injured.
The 21-year-old suspected gunman is said to have sprayed dozens of shots into the holiday crowd while disguised as a woman to help his escape and was contemplating a second shooting before being arrested. He is now being held without bail pending charges.
"When a young man (let's say 14 to 19) poses a danger to himself and others, society gives the supportive family two options," he continued. "1. see people die. 2. Kill your own son. Those are your only options. I chose #1 and watched my stepson die. I was relieved that he didn't take anyone else with him."
He dismissed as "delusional" anyone who believes there is another way that would "cure" such a person, including tough love and government support. Adams dismissed the notion that there are "services and ways to deal with a teenager like that."
"If one more person hallucinates me about a 'program' where teenagers are abducted and 'fixed' and taken back to their happy parents, I could explode. Such a thing does not exist. You have two choices. Only two. No help is coming. Just death and suffering."
Adams' emotions seemed to be fueled by his own experience with a stepson whose personality changed after he was involved in a serious bicycle accident at the age of 14. And yes, he was wearing a helmet, Adams said in a 2018 Periscope video.
But the injury the teenager suffered caused him to lose his anxiety and impulse control, the 65-year-old said. Then he became addicted to drugs and nothing else mattered.
In that video, Adams blamed California law for his inability to take his stepson to a place where he couldn't get the drugs that were harming him.
"I had to watch as my dead, blue, bloated son was taken out on a stretcher in front of his mother and biological father," he said.
Back on Twitter, Adams wrote on Wednesday: "If I were to come up with a solution to the problem of dangerous young men, I think it would mean putting them all together in one place so they could only hurt each other, not necessarily in jail, just away from company. Once they are disconnected from society (and from drugs), help may be available."
And he acknowledged that while it's not enough to take away someone's physical autonomy if you appear dangerous, he says society has reached a point where it needs to be taken into account.
"Otherwise, parents have two choices," Adams wrote. "And you get more of what we get."
He doubled down on his Twitter thread on his podcast, Real Coffee With Scott Adams, also on Wednesday.
"We don't have systems to deal with…a dangerous young man who hasn't broken any laws yet. That's the important part. … There's nothing you can do," Adams said.
He said he tried to convey a "harsh reality" in his Twitter thread, then spoke at length about all the things that are impossible about dealing with your own troubled child, even if you have the resources he has . "There's nothing you can do about it."
People who responded to Adams' thread were pretty appalled.
"Scott, I'm very confused. Is this some kind of performance art? I'm sure you don't really support the execution of troubled young men." wrote one Twitter user.
"As a specialist in therapeutic parenting and adoptive parents of previously traumatized children, I can tell you that you are DEFINITELY wrong. Children CAN relax", said anotherwhose bio says she is a nurse.
"This shows a complete and total lack of understanding of mental health and rehabilitation," a third wrote. "The entire psychiatric community would like to speak to you. I really hope that no one reads this, trusts you as a source, and kills their child because they think there is no hope."
And then there was the user @Leighbra, who tweeted: "I know you carry intense pain and guilt at the death of your son, but millions of people in America have battled addiction and are living happy, healthy lives in sobriety. Millions suffer from addiction and never hurt another soul. I wish you the healing you need to stop hurting others."
But another user might refer to Adams' experience.
"I experienced this situation with a foster son. Nothing we tried helped him." @HenryVogel9 tweeted. "When he became a danger to my family, especially my son who has autism, I had to let him go. A few years later he took his own life. Although I can't imagine what else I could have done, I still feel guilty."
"Henry, I'm here for you." wrote the cartoonist. "There's nothing you could have done."
https://www.latimes.com/entertainment-arts/story/2022-07-06/scott-adams-angry-young-men-solutions Scott Adams' bleak take on our 'dangerous young man problem'